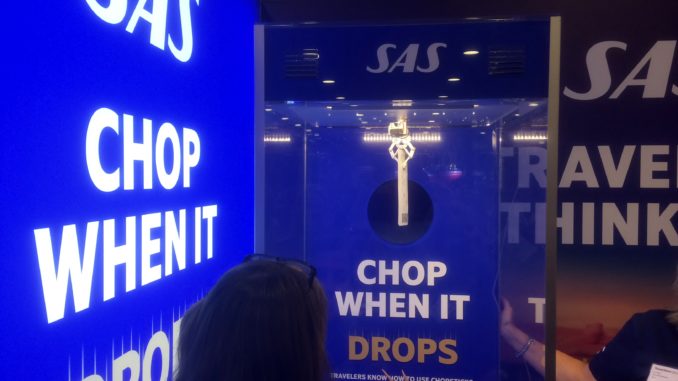 This machine was available in the SAS stand at a travel fair today to promote the new SAS nonstop route to Hong Kong using the slogan "Travelers know how to use chopsticks". This is part of the ongoing campaign "We are travelers", highlighting various aspects of travelling.
The idea here is quite easy. You put your hand inside the glass box through the hole. You also get a pair of chopsticks. Right at the top there is a boarding pass hanging. When you are ready the SAS assistant will press a button behind the machine and all of a sudden the boarding pass drops and your task is to catch it using the chopsticks before it reaches the bottom of the glass box. If you do you get a price.
It is not easy, to say the least. Do you think you would manage?