This week SAS received and introduced its very first Airbus A320NEO aircraft. The aircraft has been equipped with the new shorthaul seats and cabin design, but also with a brand new and quite advanced mood lighting system, which is pretty cool.
The system has about 8 million different colours with 8 different modes used by SAS, including the colours of the three Scandinavian flags. According to the cabin manager the Danish flag could be used for example on flights to Copenhagen, or perhaps to celebrate a Danish victory in a sports game on a flight to or from Denmark.
Here is one of the modes, which can be used during night flights or in the early morning during the winter season when it will be completely dark outside in most parts of northern Europe. All reading lights can be controlled simultaneously from the galley, which means they can be turned on or off by the purser using the control panel in the galley and used as another mood lighting effect.
And another mood, a sunset, a perfect choice on morning flights after takeoff in preparation for the breakfast service.
The first of the three Scandinavian flags. This is the Swedish flag in blue and yellow.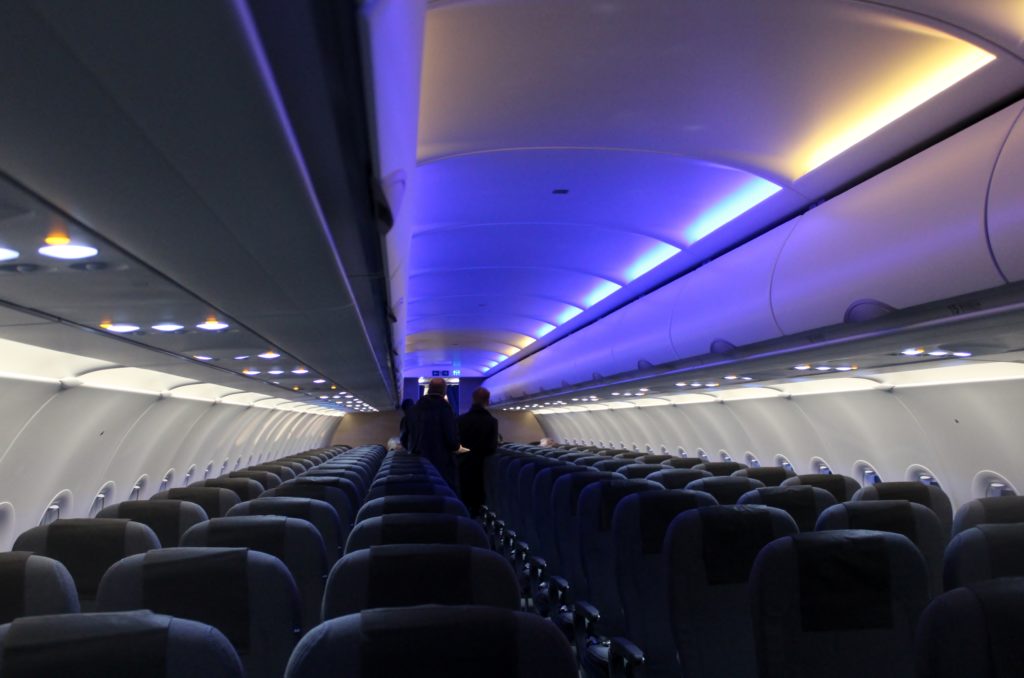 And the Norwegian flag in red, blue and white.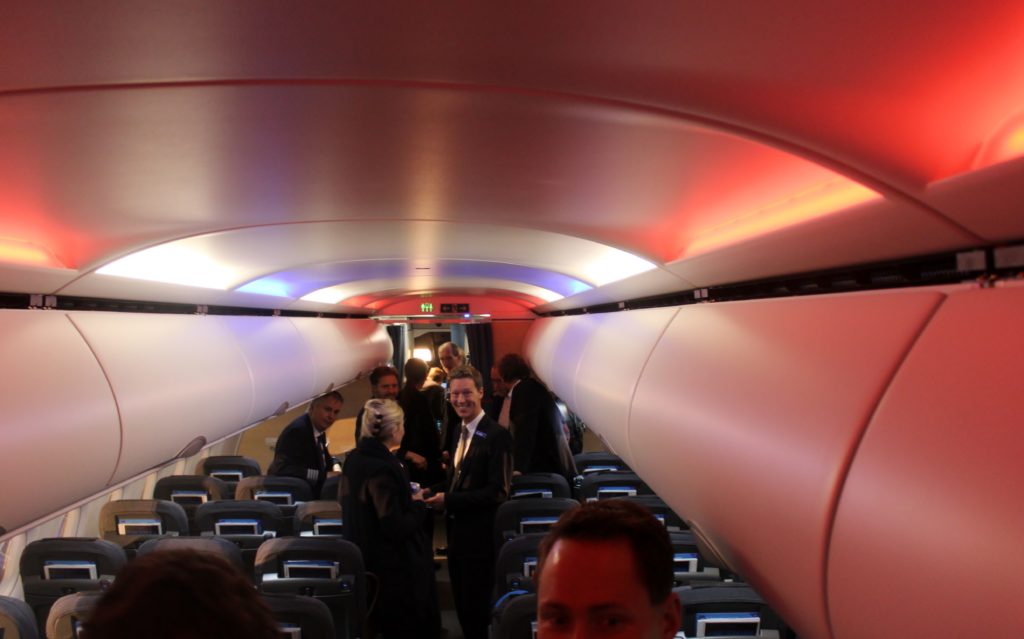 And finally the Danish flag in red and white.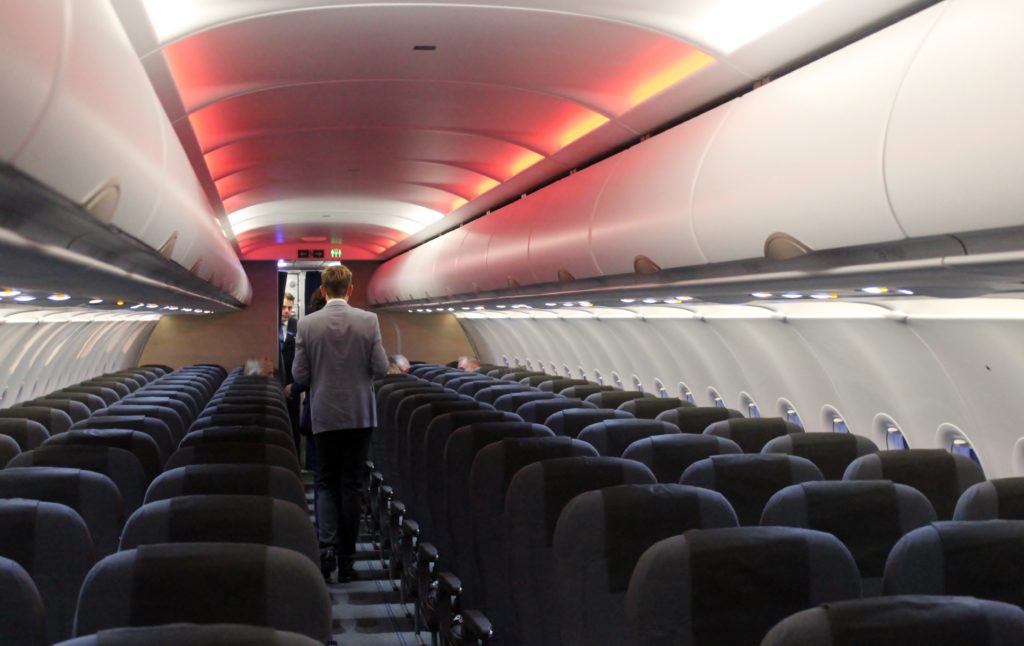 The system can also similate for example a rainbow. This one could also be used for example during the pride weeks in Europe.