Merry Christmas to all readers of MorePremium.com, wherever in the world you may be. Hope you get some time off to enjoy your Christmas holiday.
The Christmas Day this year will be spent partly on the road, setting course for South Africa in the evening. But the first stop is the SAS Gold Lounge at Stockholm Arlanda Airport terminal 5.
To keep lounge guests in a festive spirit they also offer some traditional Swedish Christmas food in the lounge, and they have done it rather nicely.
To start with you can enjoy a glass of traditional Swedish mulled wine, Glögg, together with nuts, almonds and raisins, and of course some heart-shaped gingerbread cookies.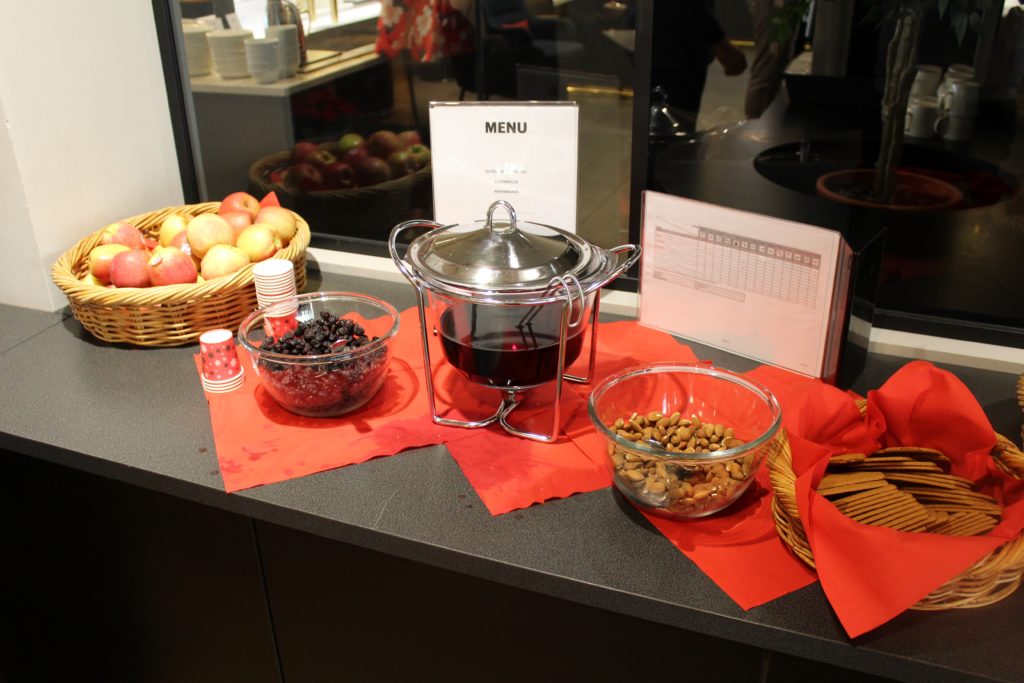 The self-service buffet includes both some hot and cold dishes, of course including what has almost become the national dish of Sweden, known all around the world nowadays thanks to the IKEA furniture stores. Not a very tricky one, the Swedish meatballs of course. They are a integral part of a traditional Swedish Christmas buffet. Served with potatoes and red cabbage.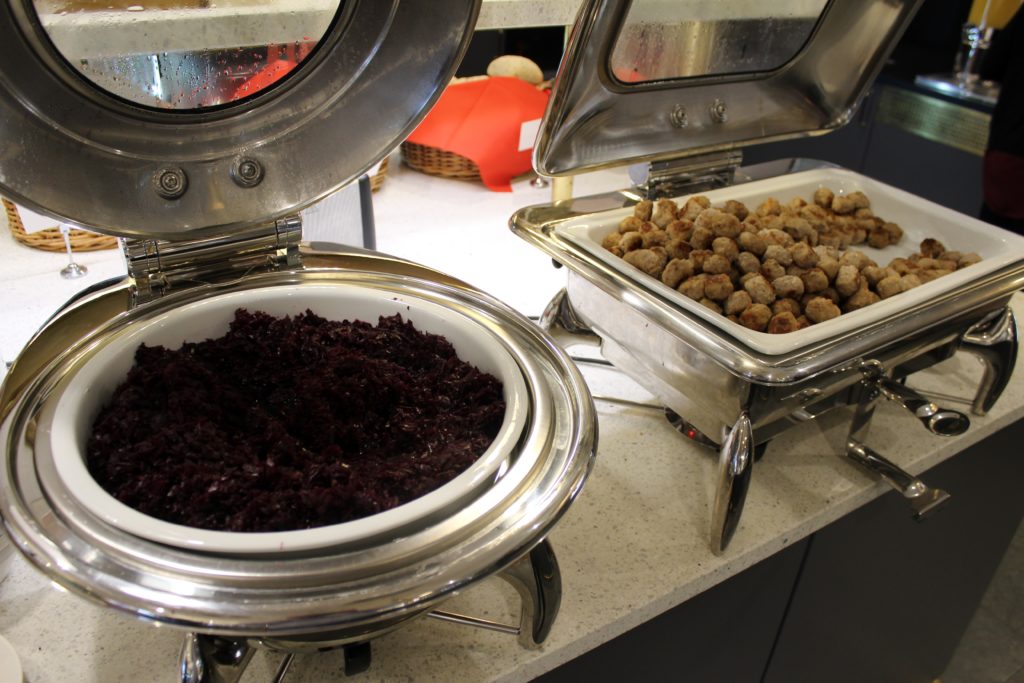 Other traditional Christmas dishes include Christmas ham (instead of turkey), different kinds of herring and salmon.
So here we have it, the SAS-style Christmas lunch. Of course nothing comparable to what you would find in a Christmas buffet in a restaurant, but still rather nicely done by the airline.