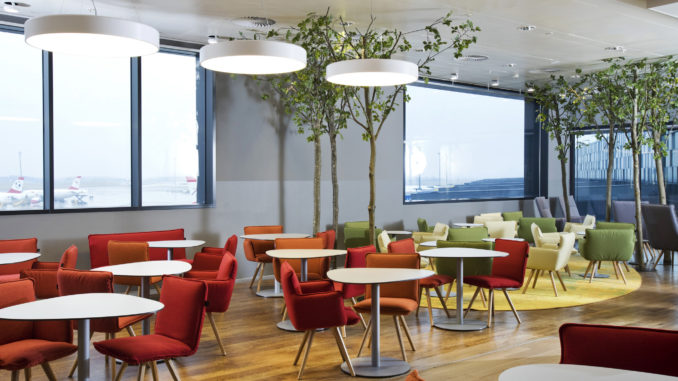 Austrian Airlines have now completed the refurbishment of the first Senator Lounge at Vienna airport and based on the photos they just released it seems to be the Schengen lounge. Most likely the non-Schengen lounges are next.
According to the airline the focus with the new design is on Austria and individuality. Customised Austrian furniture have been added as well as a new textile concept with carpets and curtains as well as pictures created by Austrian artists such as Gustav Klimt.
A highlight of the Senator lounge are also the trees which have been added in connection with the renovation. These are real Austrian beech trees which have been preserved using a special preservation technique.
Both two Senator lounges and all three business lounges in Vienna will be renovated and the entire work is expected to be completed during the spring 2018.
Here are a few newly-released photos of the new Senator lounge design.