The latest business class seat from Zodiac Aerospace is called Cirrus NG. NG is obviously an abbreviation for Next Generation and this is indeed a more advanced version of the Zodiac Cirrus seat, which is used by a number of airlines today such as Air France, KLM and Finnair in their business class cabins.
The seat is not available on the market today, or rather it is available to airlines in order to start a procurement process, but it will probably take at least 2-3 years before the seat is available on an aircraft, for passengers to try it. I got to try a mock-up version of the seat at the Aircraft Interiors Expo in Hamburg.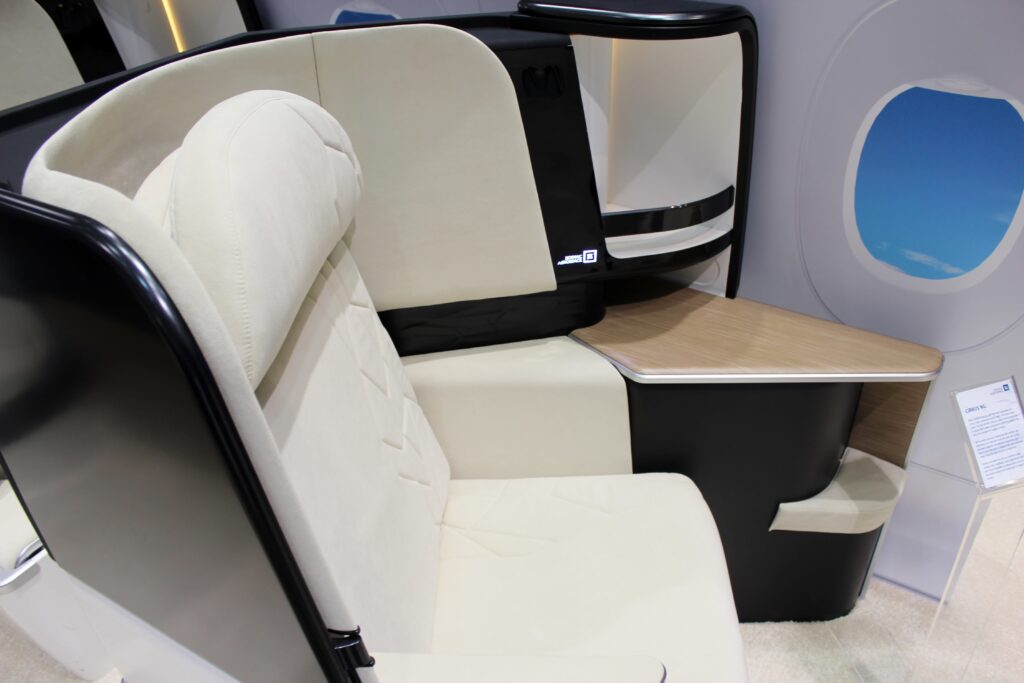 The seat is quite stylish with lots of rather fun and innovative features in the construction. Naturally this mock-up seat has a standard design so whenever an airline decides to go for it the colours and some design details will be changed.
Just like with the current Cirrus seat it becomes fully flat when reclined, however the space for the feet is somewhat limited.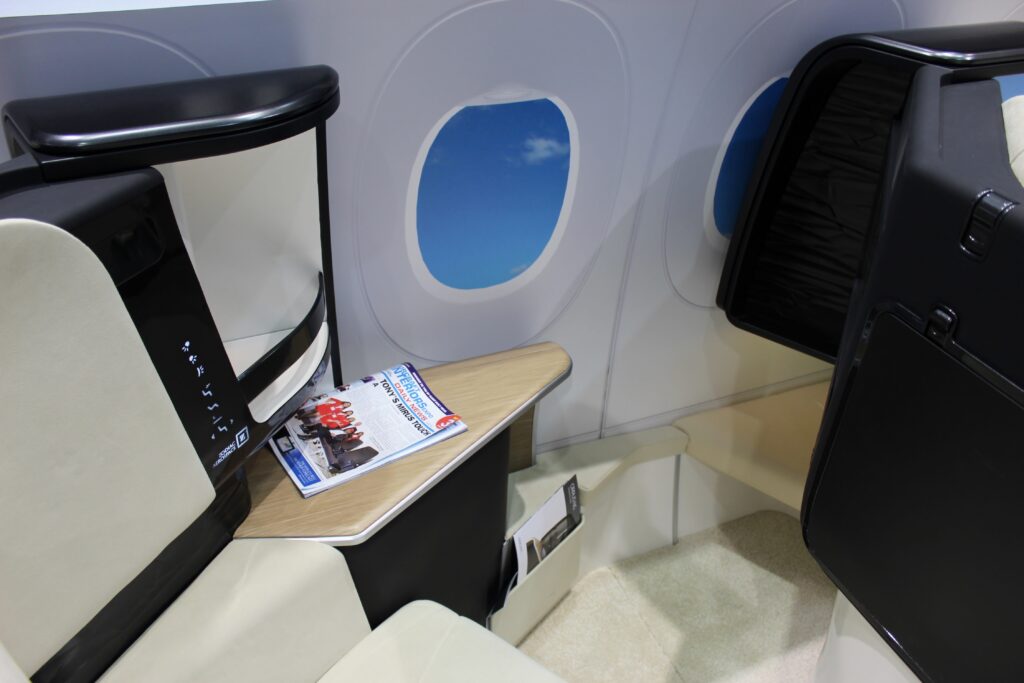 A fun thing about the Cirrus NG is the table, which is hidden in the panel at the back of the seat in front of you.
When you want to use it you unfold it and then move it to the side, towards you, until you have it right in front of you. A rather innovative construction. This also means that you can keep the table next to you like a side table, and not only use it at meal times.
The screen, in a decent size for business class, is also quite innovative and just like the seat it can be moved and adjusted.
And there is plenty of storage, including a holder for reading material, a bottle of water and other smaller items such as a pair of glasses.
Final impression
I have always enjoyed the Cirrus seat, especially when the airlines do not place the seats too close to each other, so I very much enjoyed the Cirrus NG as well. Obviously the final design, when you will eventually find it on a commercial airliner, will not look exactly like this. But I did find the design rather sleek and elegant and the seat itself was definitely very comfortable.