Binter Canarias is the regional airline of the Canary Islands, an autonomous region of Spain located just outside the Atlantic coast. They operate flights between the different Canary islands and also a few international routes to neighbouring countries such Portugal, Morocco, Cape Verde and Senegal from their hubs in Las Palmas and Tenerife North.
Departure experience

I arrived at Las Palmas Gran Canaria airport just after 9 am, 90 minutes before scheduled departure time. As Las Palmas is a hub for Binter Canarias the airline has a dedicated check-in area with eight desks open but also a fair number of people in line.
Interestingly there was also a priority check-in desk, Facturación Preferente, for BinterMás Oro members and FlexiMás passengers but it also said Flying Blue Elite and Elite Plus members were allowed to use it due to a partnership with Air Europa, which uses the Flying Blue program.
Check-in was swift and the agent mentioned there was free seating onboard.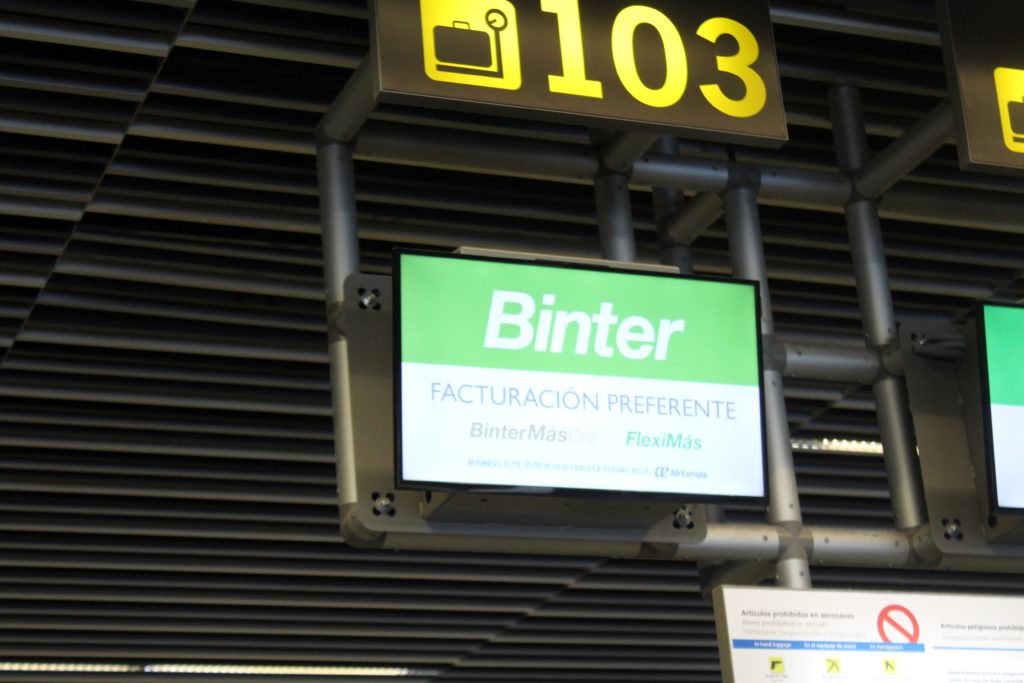 The Binter Canarias check-in area is located in a rather secluded area of the departure hall, quite far from the check-in desks of the charter airlines, and it turned out there was a small security control right behind with almost no line.
There is a lounge in the terminal building at Las Palmas airport which I could access using my Priority Pass. Although the interior is somewhat dated there is a wonderful outdoor terrace with a great view of the runway and apron. On a sunny day it is really pleasant to sit on the terrace and sip a drink.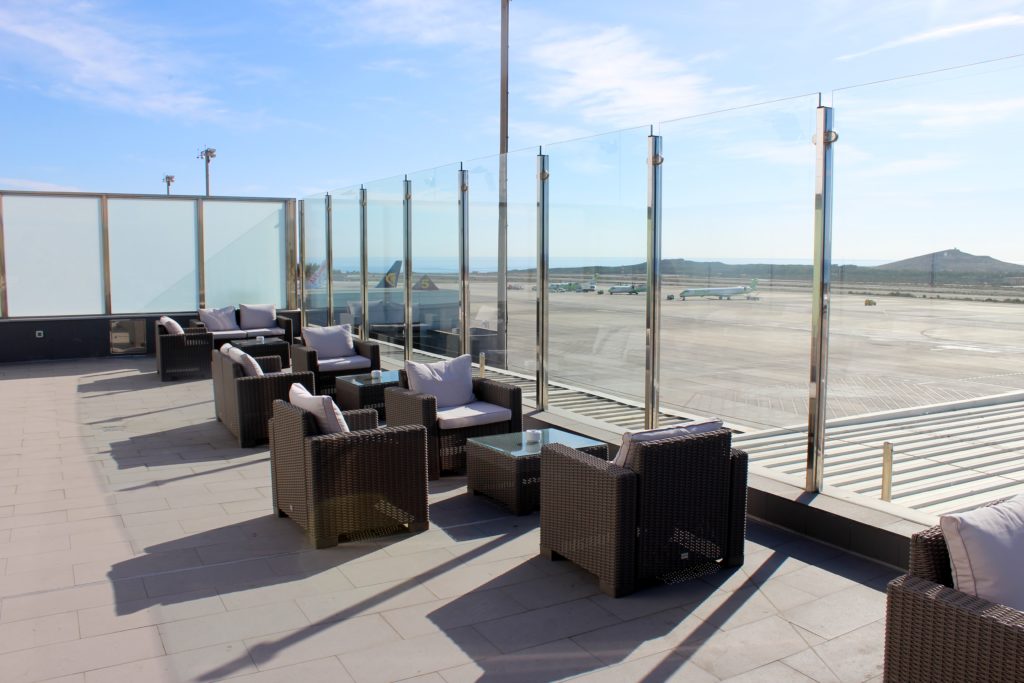 The drinks selection in the lounge was quite good but the food was limited to snacks.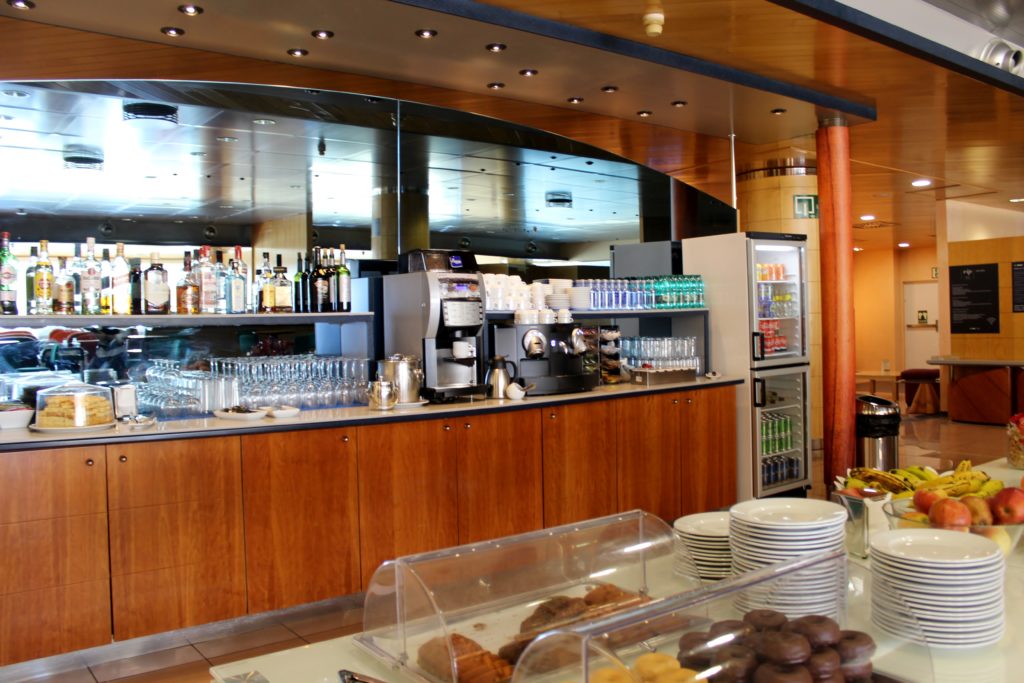 The flight
Las Palmas/Gran Canaria-Tenerife South
Binter Canarias flight NT 123
Departure: 10.30
Arrival: 11.10
Economy Class (one class only)
ATR 72
Free seating

First impression

Boarding started quite late, just a few minutes before departure time at 10.30. The gate was in an adjacent building from the main terminal building, an area used for regional flights. In some cases you take a bus to the aircraft, in our case we could enjoy a leisurely walk from the terminal to the aircraft.
Free seating was used onboard and there is only one cabin class on these short flights. I was fortunate to get a window seat to enjoy the view during the short flight. The flight turned out to be completely full. Spanish newspapers were offered by the cabin crew before departure.
Pushback pretty much on time with a flight time to Tenerife of 30 minutes.
Seat and cabin

The flight was operated by an ATR-72 with 2-2 seating onboard. The red leather seats were quite comfortable with reasonable legroom for a regional flight.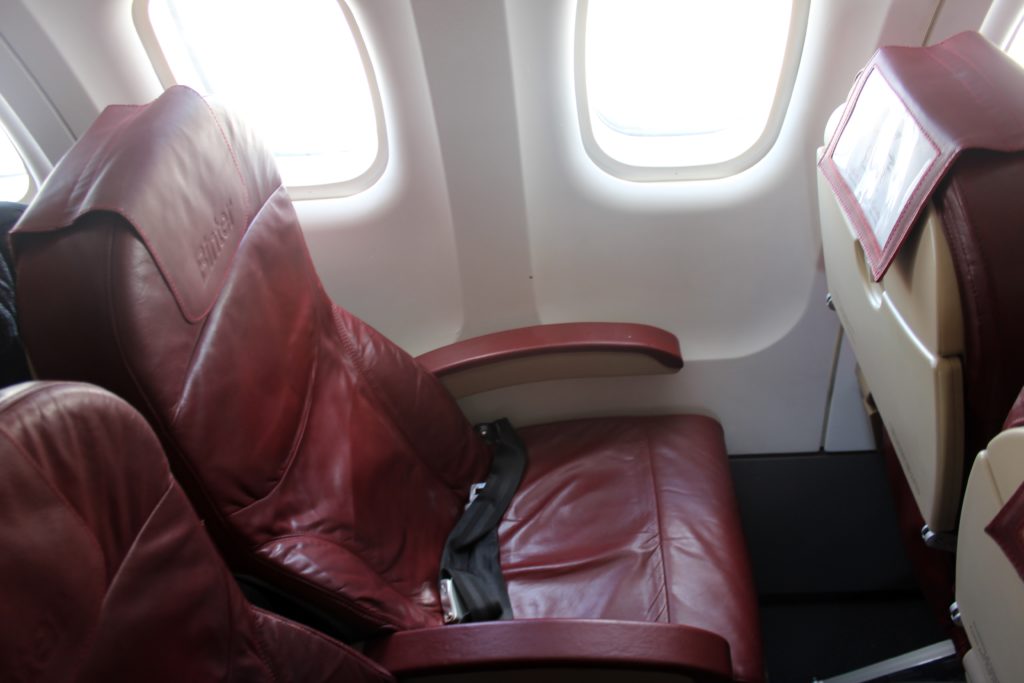 Food and drinks

Due to the short flight time and a distance of a mere 73 miles I did not expect and kind of inflight service so I was very positively surprised to be offered a Binter chocolate bar and still or sparkling water.
Arrival experience

The route between Las Palmas airport and Tenerife south airport is only 73 miles, however as the direct route would mean flying straight over Gran Canaria island, where there is a high mountain, the aircraft instead flies to the south and then along the southern coast of Gran Canaria to the west before continuing to nearby Tenerife. This means a 1o-15 minutes longer flight time but also that passengers sitting on the right hand side of the cabin get a very scenic view of Gran Canaria and the resort areas along the southern coast.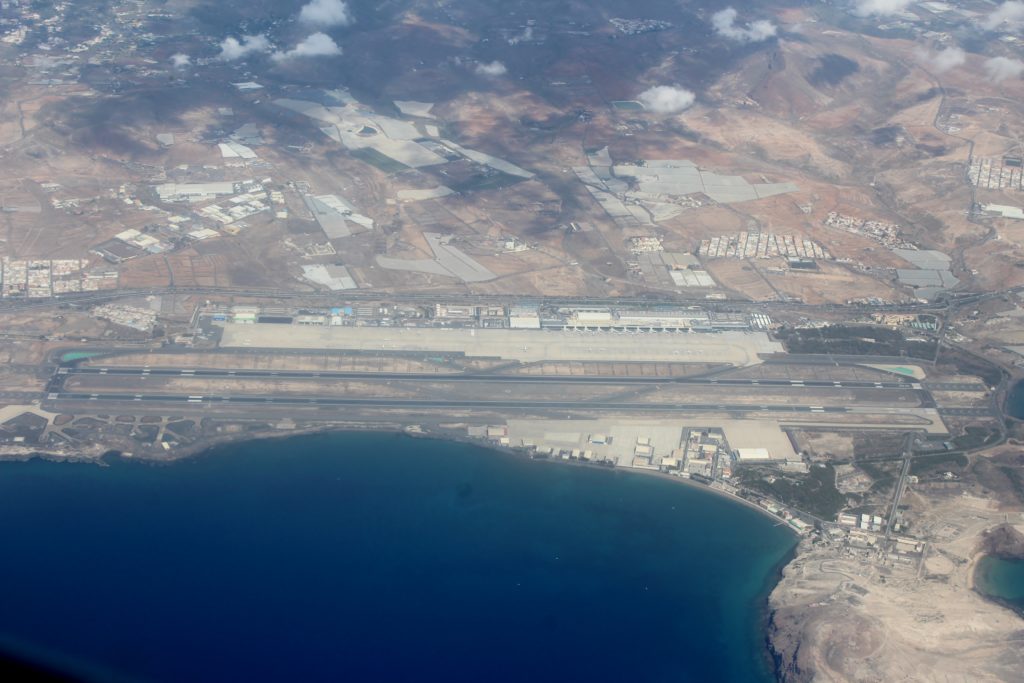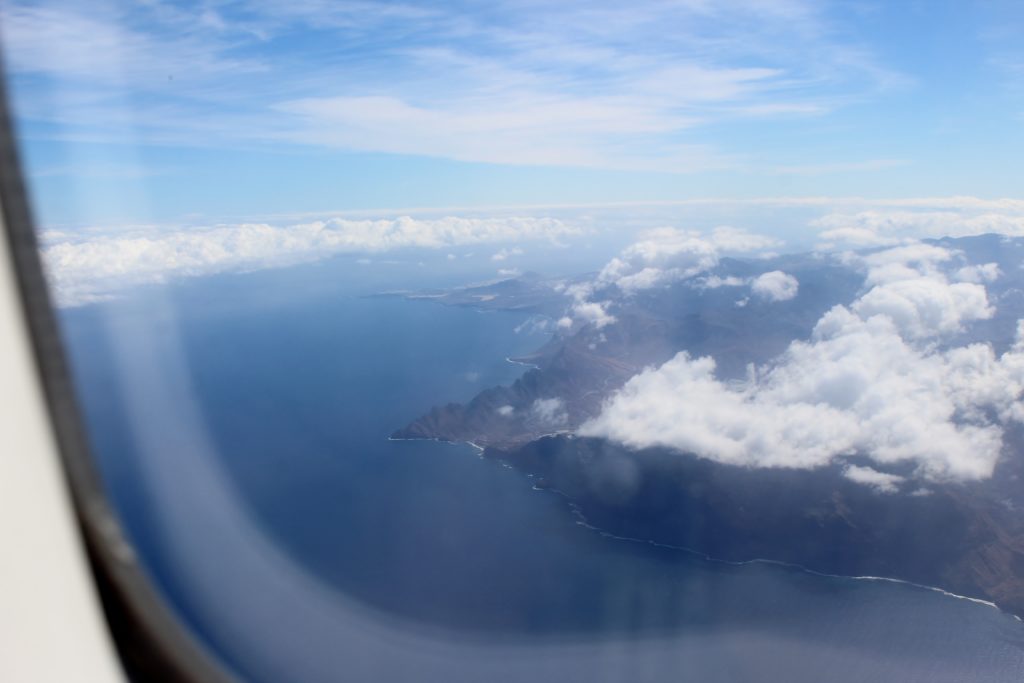 We landed at Tenerife South airport right on time at 11.10. This time we were taken by bus to the terminal building where the baggage delivery started quickly.
Final impression

A very short flight but with a very scenic view. Comfortable leather seats and quite impressive to be offered newspapers, a chocolate bar and drinks with a flight time of less than 30 minutes.