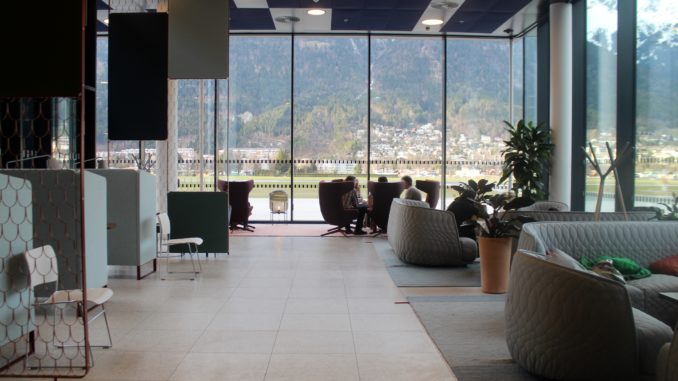 Another lounge I had been looking forward to visit for some time, a visit to the brand new Tyrol Lounge at Innsbruck airport, which opened in December 2017. You may wonder why? Well have a look at the photos and you will have no problem understanding the reason. And best of all, the lounge did not disappoint.
The lounge provides a fantastic view overlooking the apron, the runway and the snow-covered mountains through the large panorama windows. You can even see parts of the city centre in the far distance as the airport is very close to downtown Innsbruck. Sitting in one of the armchairs by the window watching the sunset over the airport and the Alps with a glass of tasty Austrian wine is an experience I could definitely do again.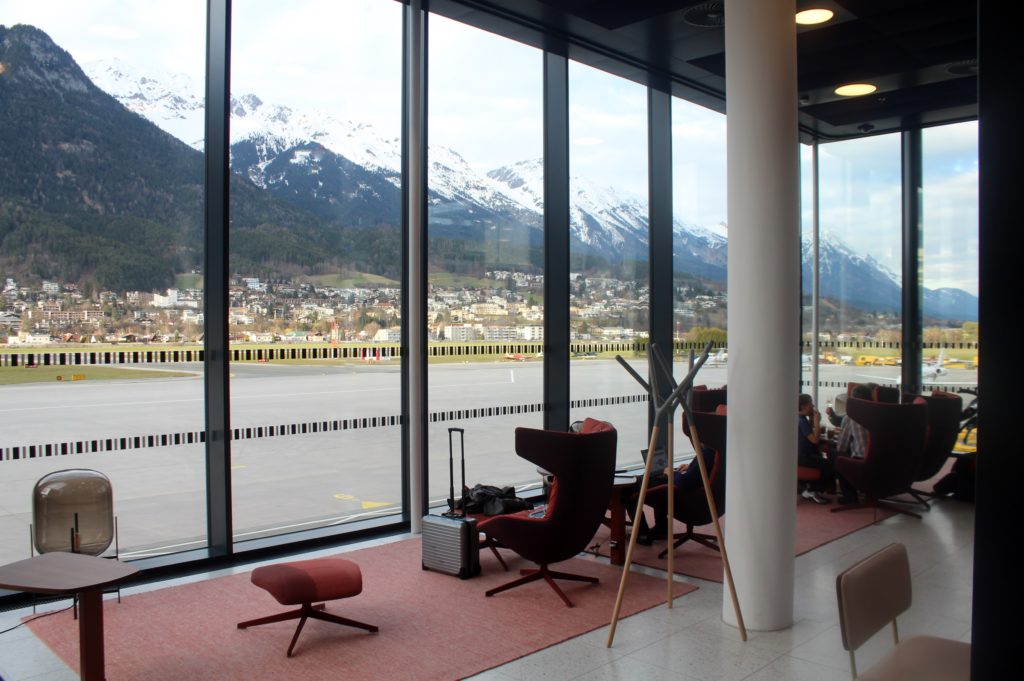 The lounge measures 250 sqm and is located on the first floor close to gates 11 and 12. After passing through the security control you take the stairs to the right opposite the taxfree shop and you will see the entrance in front of you. It is a very small airport and the lounge is clearly signposted.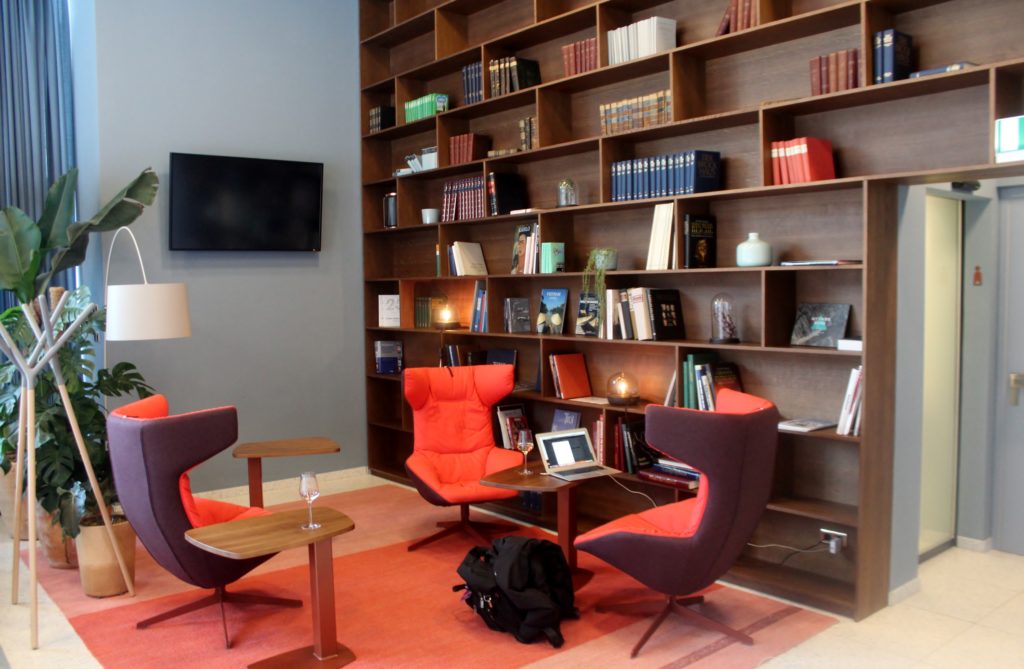 The interior is very pleasant as well, designed much like an Alpine chalet with mostly local furniture and Austrian details. There is for example a filigree room.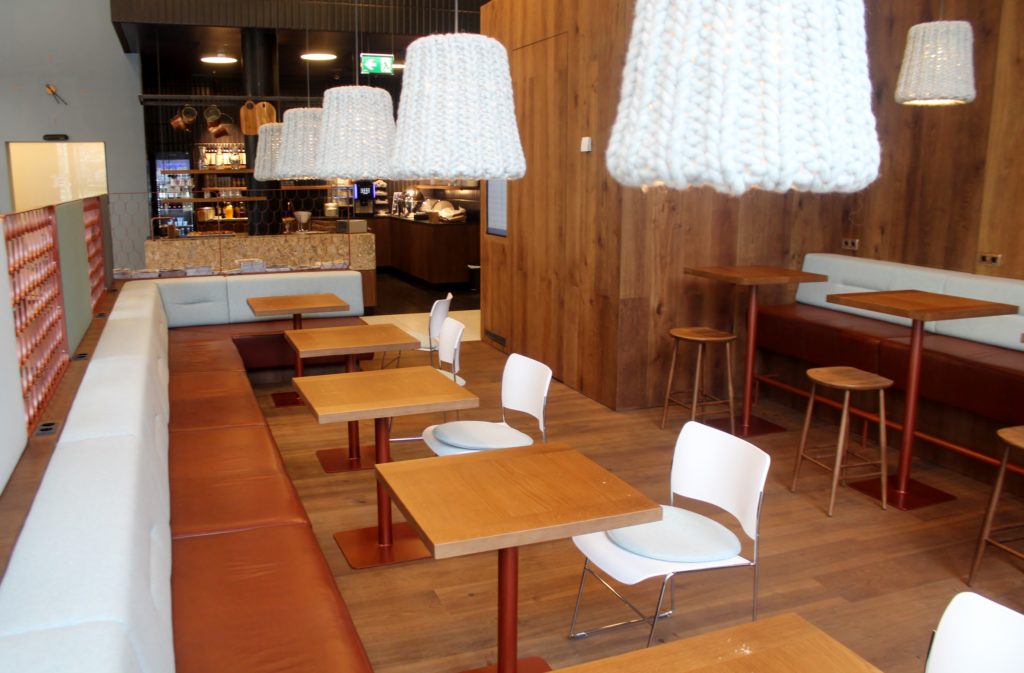 Snacks and drinks are available for self service in the cool buffet area, which is designed just like a kitchen. Beer, wine, spirits, soft drinks, coffee and tea are available but the selection of food is much more limited. There are bread rolls with cheese and ham, some pastries and traditional snacks such as crisps and nuts, but not much substantial to eat.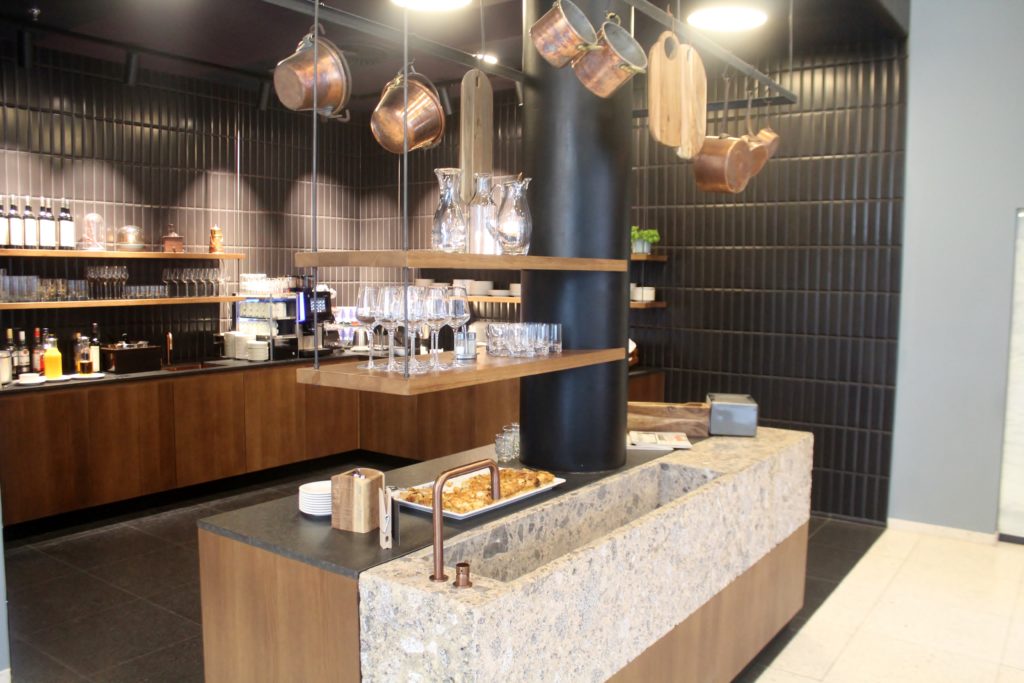 The staff are also excellent and seem to be very proud of their new lounge. When they have time they even offer refills of drinks in the lounge.
The Tyrol Lounge is accessible to business class passengers and top-tier frequent flyers flying on airlines such as Austrian Airlines and British Airways. It is also possible to access using Priority Pass and to pay at the entrance.