Where is it?

The lounge is located in the transit hall after the security control, accessible to all departing passengers. The entrance is on the first floor close gates 11 and 12.
After passing through the security control you take the stairs to the right opposite the taxfree shop and you will see the entrance in front of you. It is a very small airport and the lounge is clearly signposted.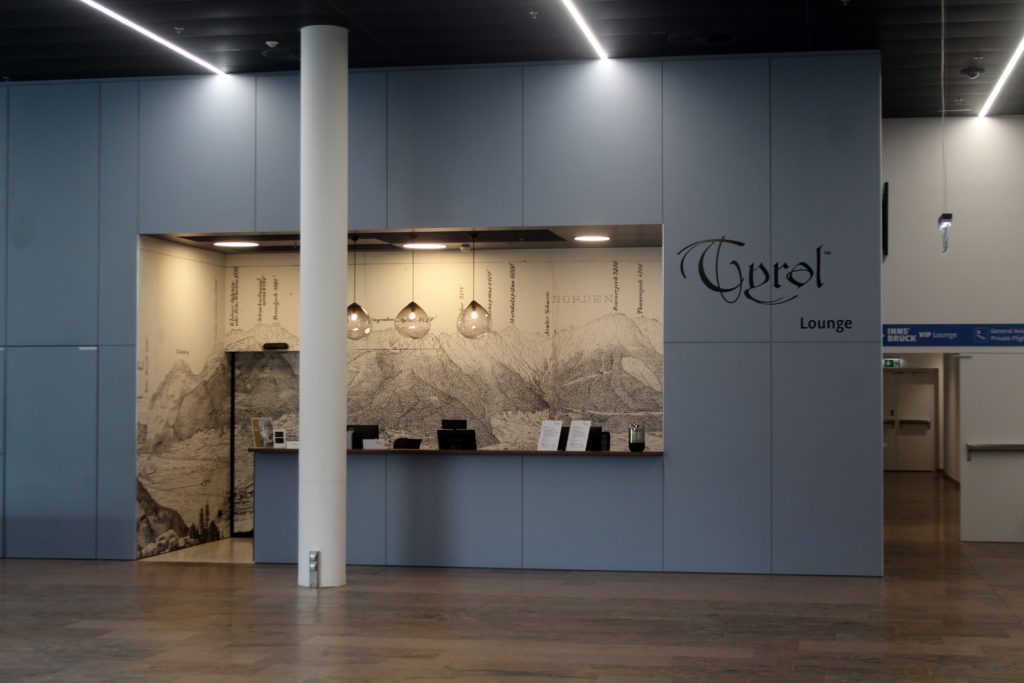 How do I get in?

The Tyrol Lounge is accessible to business class passengers and top-tier frequent flyers flying on airlines such as Austrian Airlines and British Airways. It is also possible to access using Priority Pass and to pay at the entrance.
What's it like?

The lounge opened in December 2017 and measures 250 sqm. It is quite spacious for a such a small airport but may get crowded during peak times, especially during the winter season at weekends when many passengers return home after a ski holiday.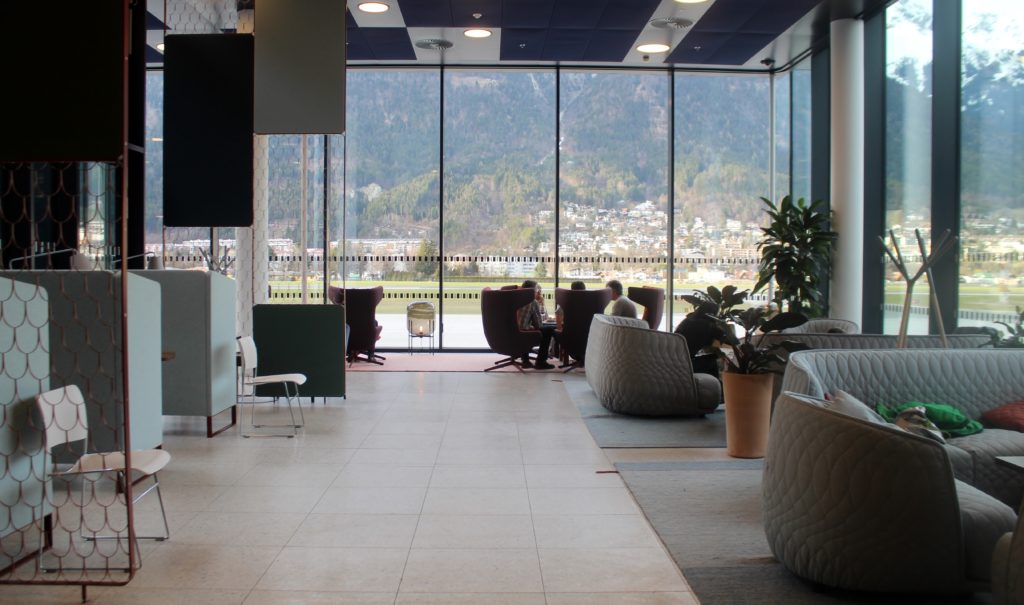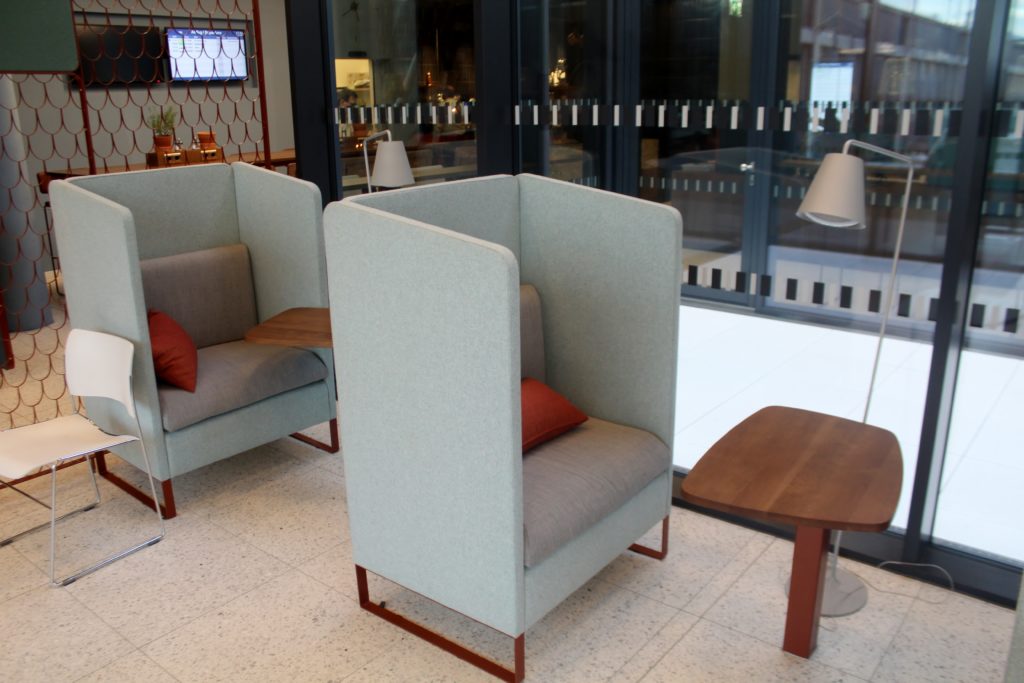 The lounge is designed much like an Alpine chalet with mostly local furniture and Austrian details.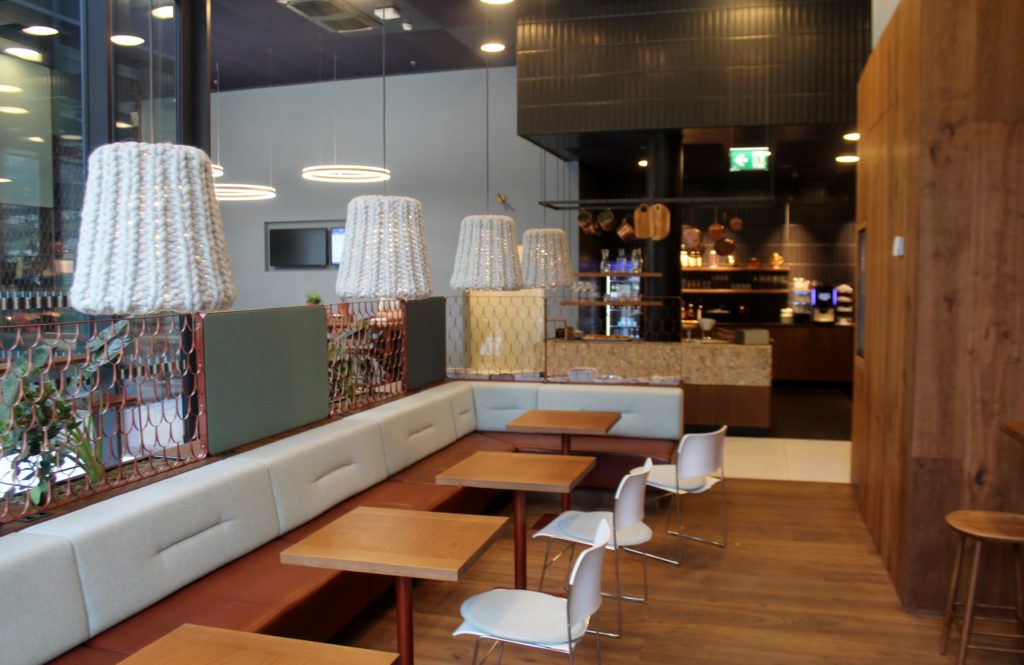 There is even a rather cool filigree room with plenty of interesting details.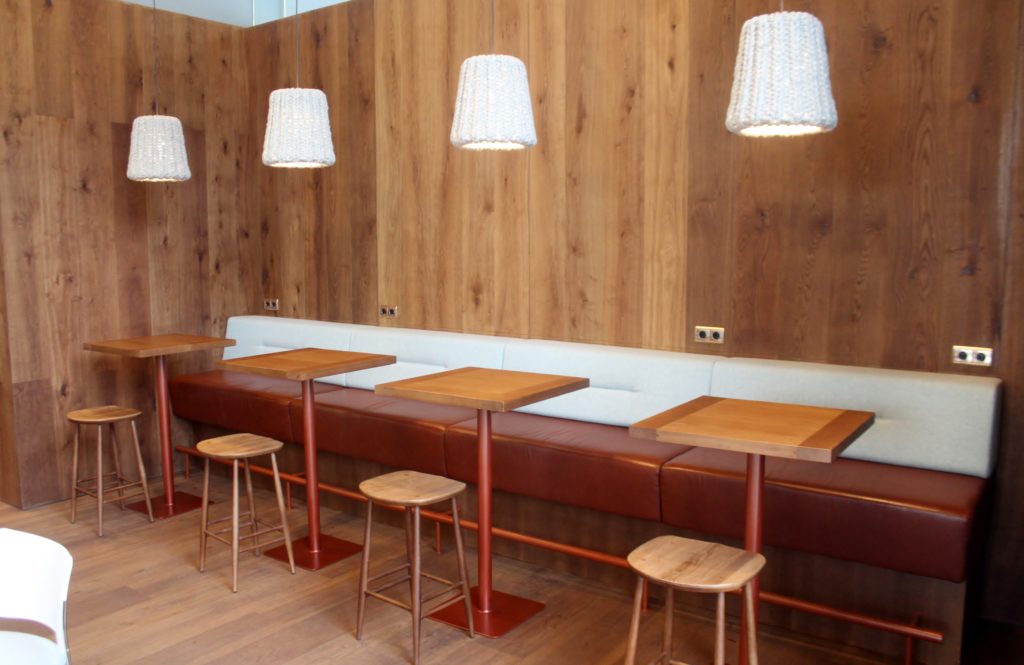 There is also a small library with a large bookcase.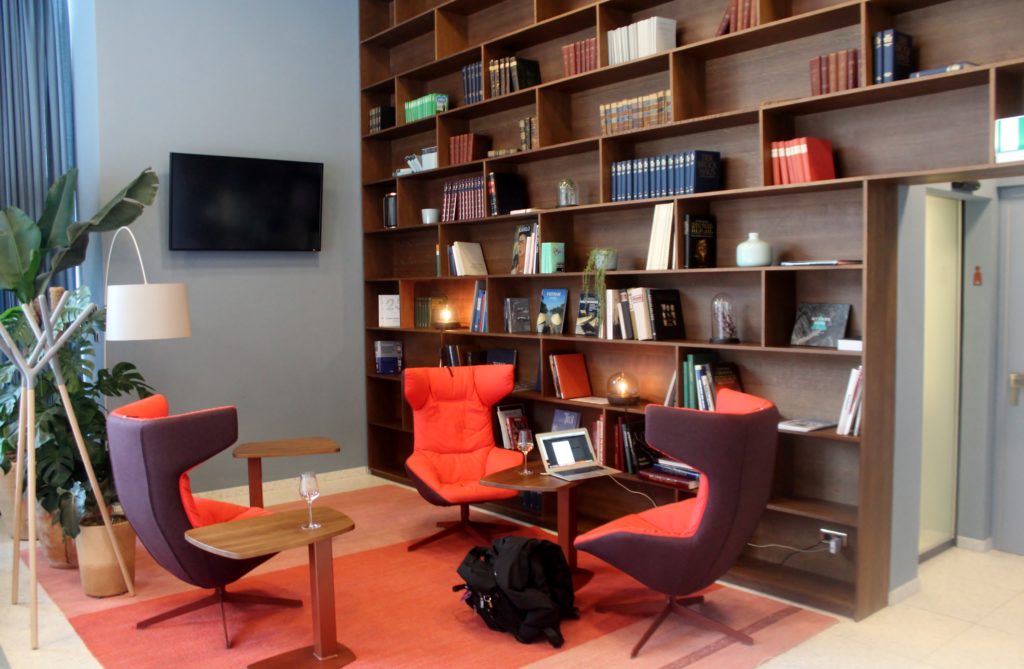 The best part is naturally the fantastic view overlooking the apron, the runway and the snow-covered mountains through the large panorama windows. You can even see parts of the city centre in the far distance as the airport is very close to downtown Innsbruck. Sitting in one of the armchairs by the window watching the sunset over the airport and the Alps is a great experience.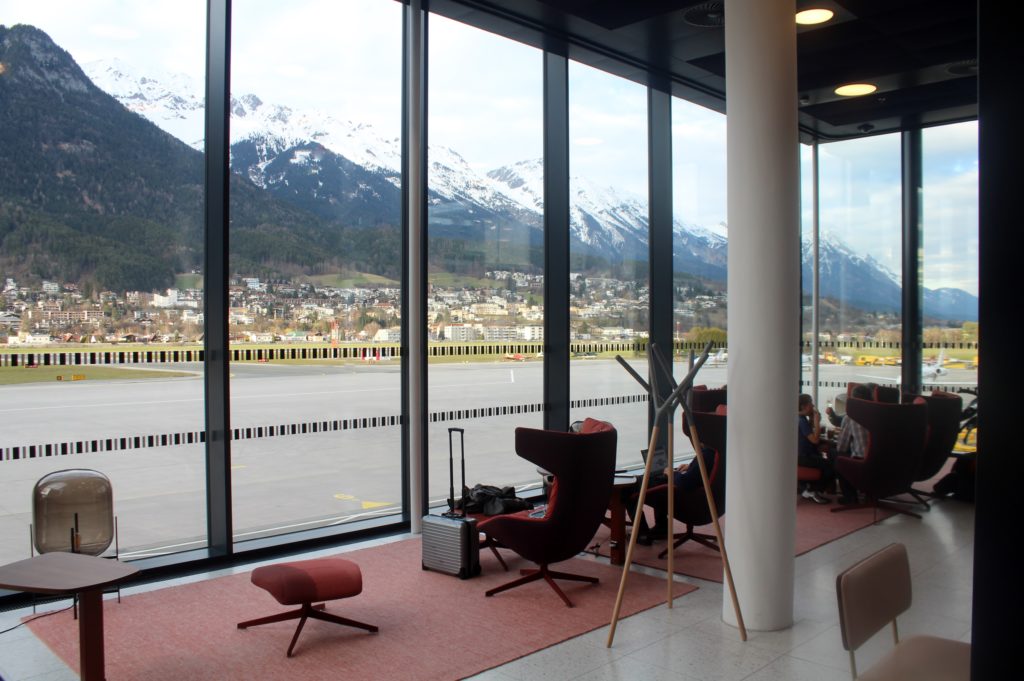 Food and drinks

Snacks and drinks are available for self service in the cool buffet area, which is designed just like a kitchen.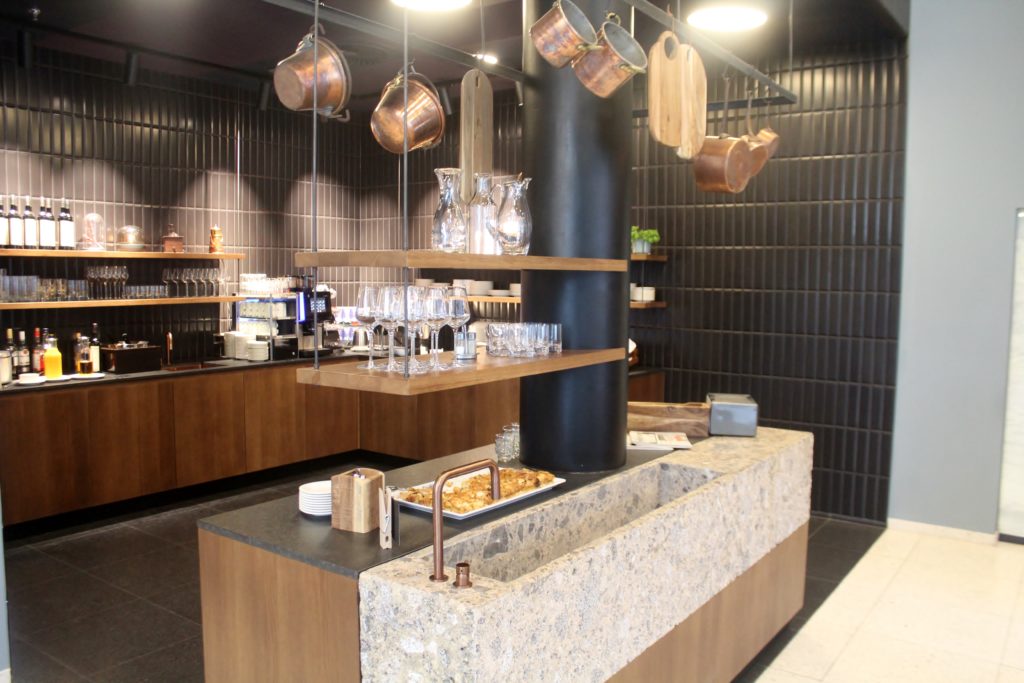 Beer, wine, spirits, soft drinks, coffee and tea are available, including some Austrian specialities.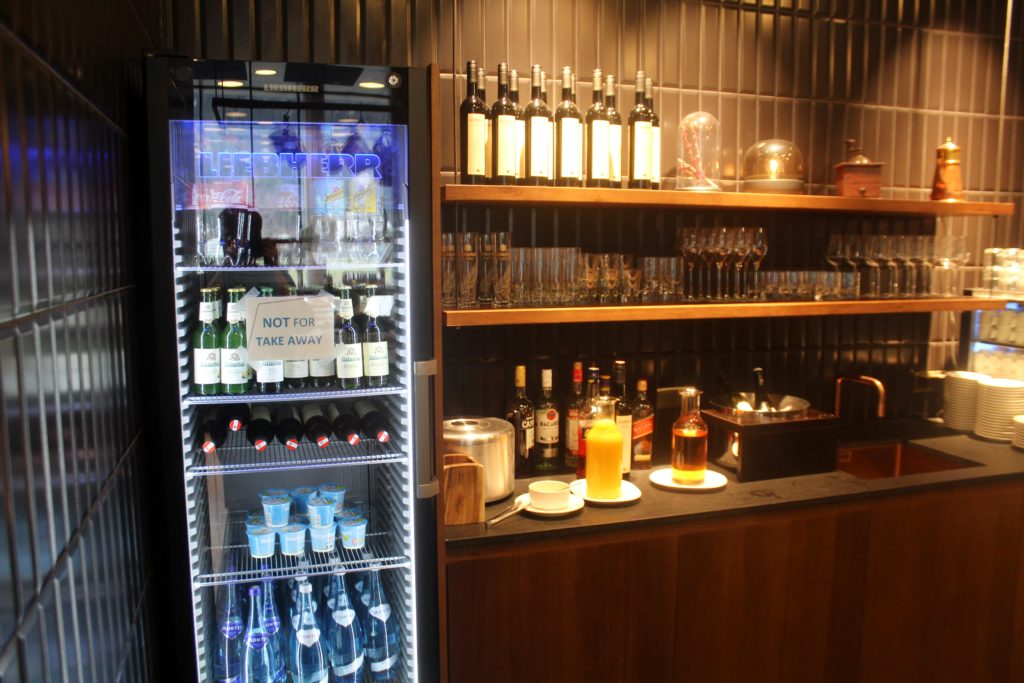 The food selection of food is much more limited. There are bread rolls with cheese and ham, some pastries and traditional cocktail snacks such as crisps and nuts, but not much substantial to eat.
Facilities

Restrooms are available inside the lounge. There are newspapers and magazines and several TVs. Wireless internet is available using the main network at the airport.
Anything else not to miss?
Well it is well worth repeating a second time, do not miss the view. Breathtaking!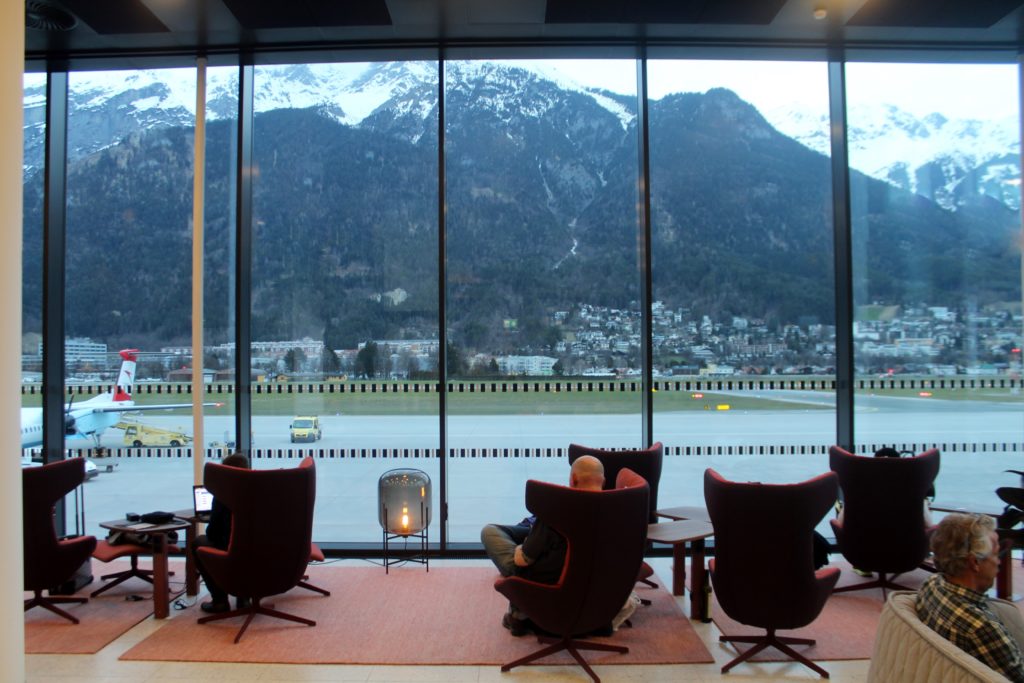 Final impression

This is a great lounge with a breathtaking view, a very nice Austrian-inspired interior with some cool details, friendly staff and a good selection of drinks. The only thing missing is a slightly larger selection of food and snacks.