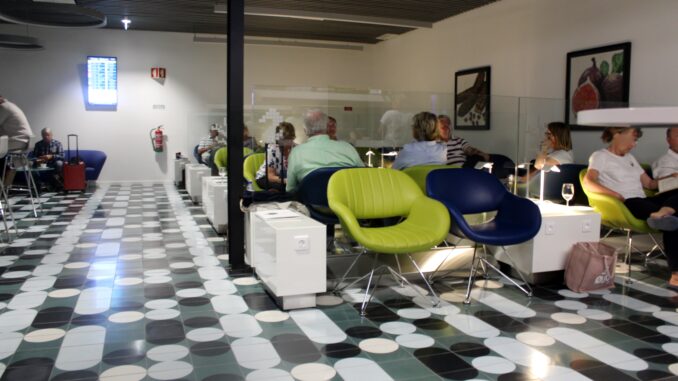 Where is it?

The ANA Lounge is located airside in the Schengen area of the transit hall. After security control, turn right, follow the signs towards A gates, pass through the large duty free shop and you will see the sign for the lounge to the right, next to the cafe.
How do I get in?

There is just one lounge at Faro airport which is used by most full-service airlines including British Aiways and the Lufthansa Group.
You can also enter using various lounge cards such as Priority Pass and it is also possible to pay to access.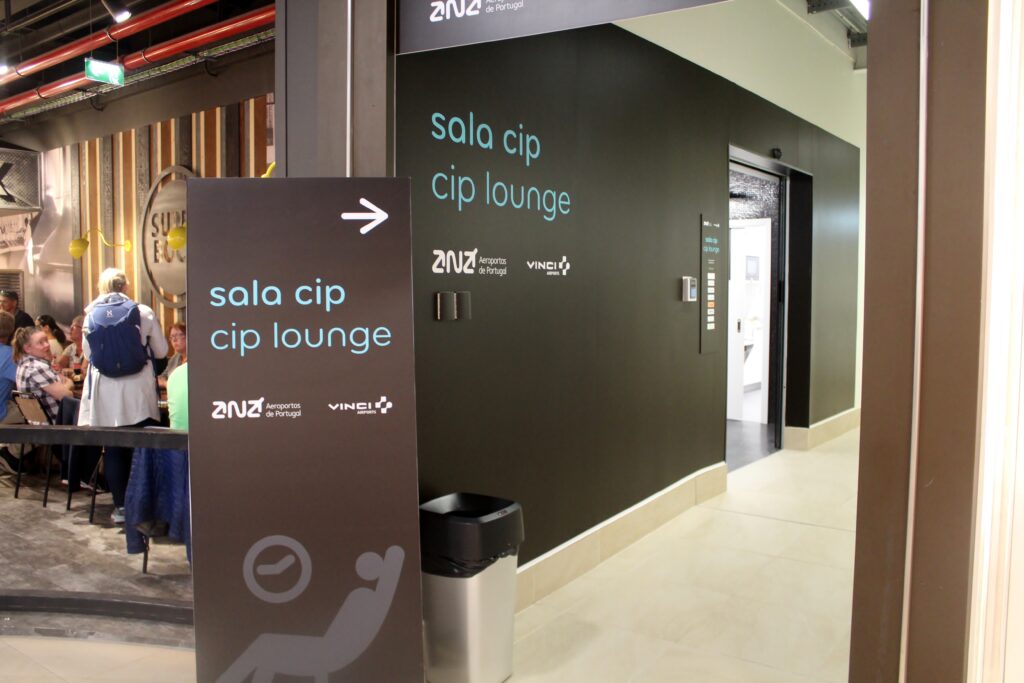 What's it like?

The lounge is small and basically consists of a small room with seating for around 30 guests. The design is contemporary with a board game-inspired design. The floor looks like someone has been playing Othello. Unfortunately the lounge is completely windowless, which makes it somewhat dark.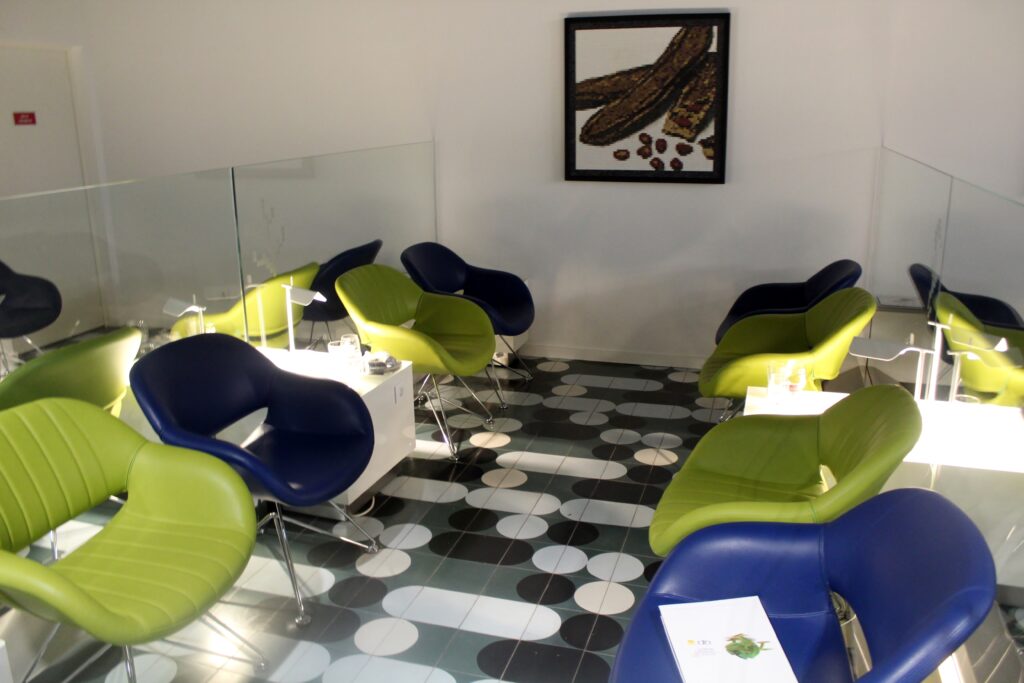 The armchairs are very colourful in green, blue and black and there are glass wall to create some partition between the seating areas and to keep the noise level down. There is also a bar table with barstools.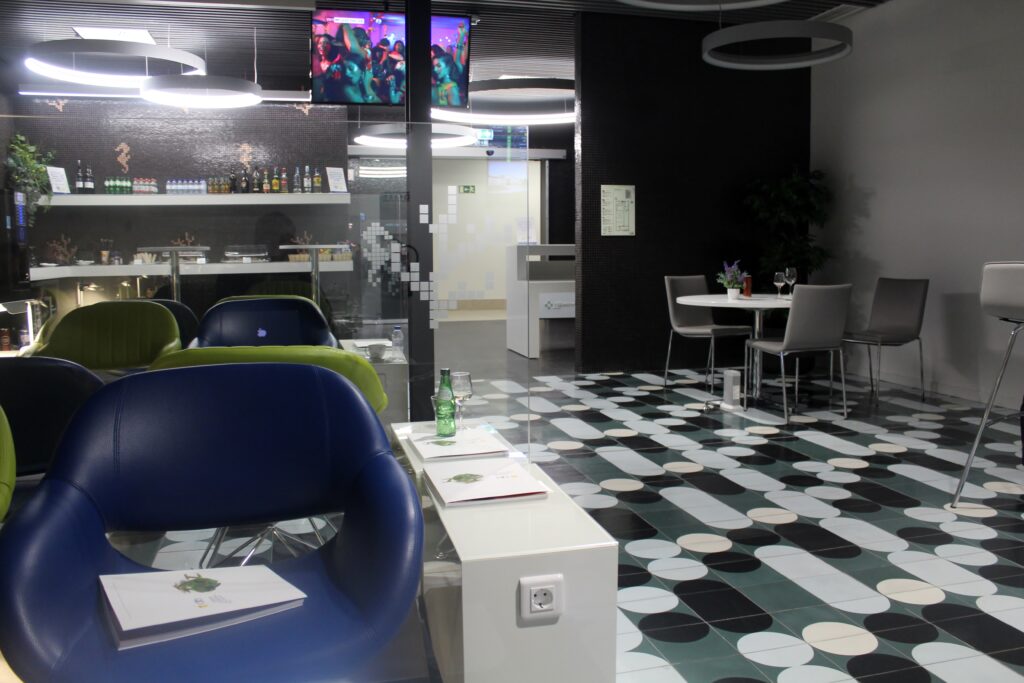 Food and drinks

There is a buffet corner just by the reception with food, drinks and snacks for self service.
The food selection is limited but includes some rather decent sandwiches, cocktail snacks and of course the traditional Portuguese custard desserts, Pastel de nata.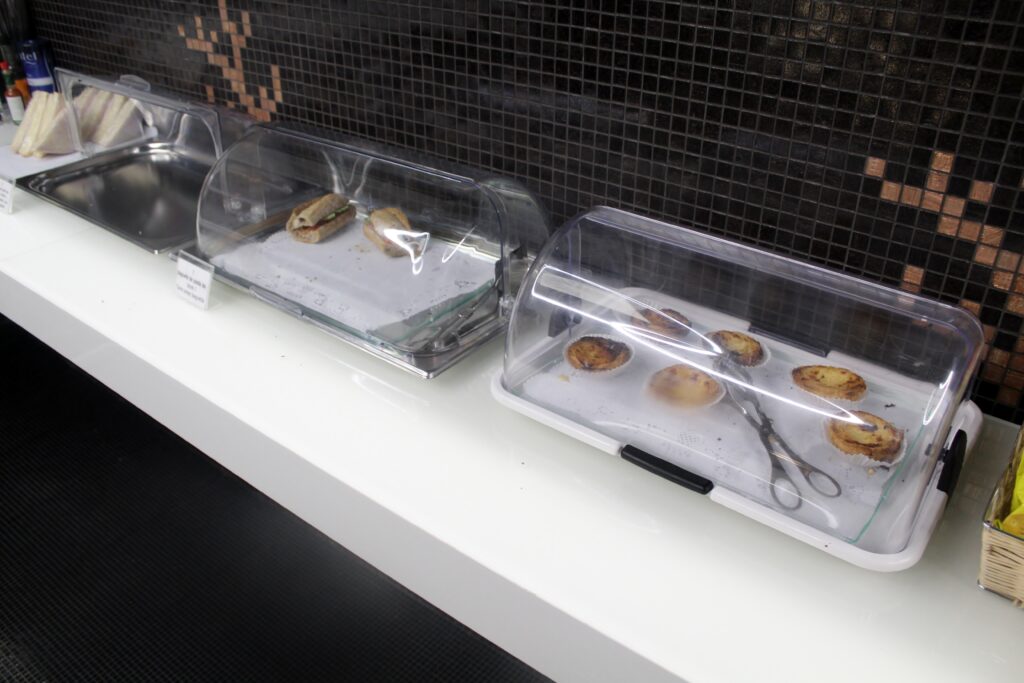 The drinks selection includes Portuguese red and white wine, Portuguese beer and a standard selection of spirits. There are also sodas and juices, small water bottles and a coffee machine.
Facilities

Free wireless internet is provided and there is a small selection of newspapers and magazines.
The nearest restrooms are right outside the entrance. No showers are available.
Final impression

A very small and windowless lounge with colourful armchairs and a limited selection of sandwiches, snacks and drinks.