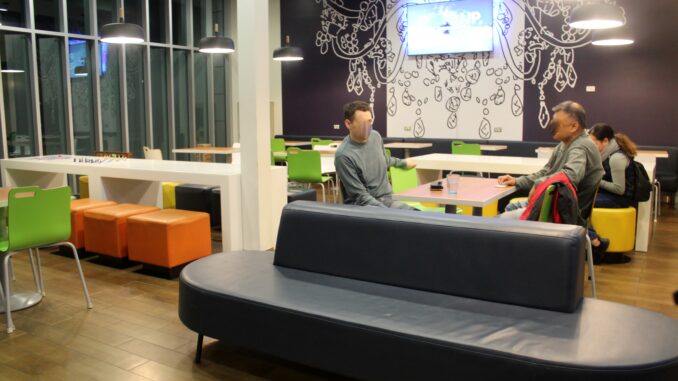 Auckland Airport is a major gateway in Oceania, not just to destinations throughout New Zealand but also to many other countries, territories and islands around the South Pacific, many of them served by national carrier Air New Zealand.
However sometimes the timetable require an overnight stay in Auckland and currently there is only one airport hotel at Auckland airport with direct access to the terminal buildings, the Novotel Auckland Airport Hotel. I have stayed there several times and always been happy with the stay and the hotel, which is located literally across the street from the international terminal.
However on this occasion the hotel was pretty much fully booked and the few remaining rooms were very expensive, a price I could not really justify for a stay of just a few hours.
There is no transit hotel at the airport (there really should be) and all the other hotels which are regarded as 'airport hotels' require taking an airport shuttle. And I know what that means. In worst case you end up wasting a considerable amount of time of the short overnight stay just for transportation to and from the hotel.
However there is in fact a second hotel option at Auckland airport which does not require a hotel shuttle, a bus ride or a taxi ride. The ibis Budget Auckland Airport Hotel is perhaps not around the corner from the international terminal but it is within walking distance, at least if you do not have all too much luggage and do not mind walking around ten minutes.
I had less than 12 hours between two international flights and also wanted to do some lounge hopping in the morning, so I really just needed a bed for the night, in a location where I would not waste too my time on transportation. At 136 NZD the ibis Budget was still not cheap given the fairly basic standard, but that was still nothing comparable to the rather hefty price of the Novotel. Unfortunately I also had to realise this ibis Hotel at the airport is not part of the AccorHotel Le Club loyalty program, which means you neither earn any points, nor get any kind of status benefits.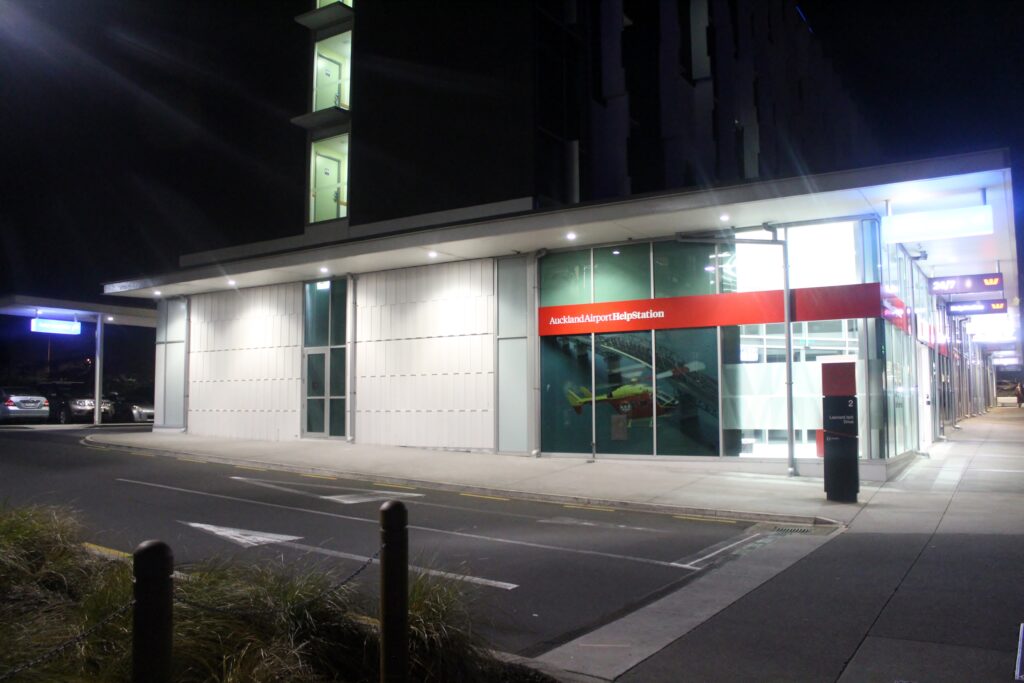 Getting from the international terminal to the hotel was fairly straight-forward. There are some initial signs to follow but a good advice would be to print a map or use a GPS. The hotel is not tricky to find in any way and it takes about ten minutes to walk there, but if you have never been there before you will need some assistance.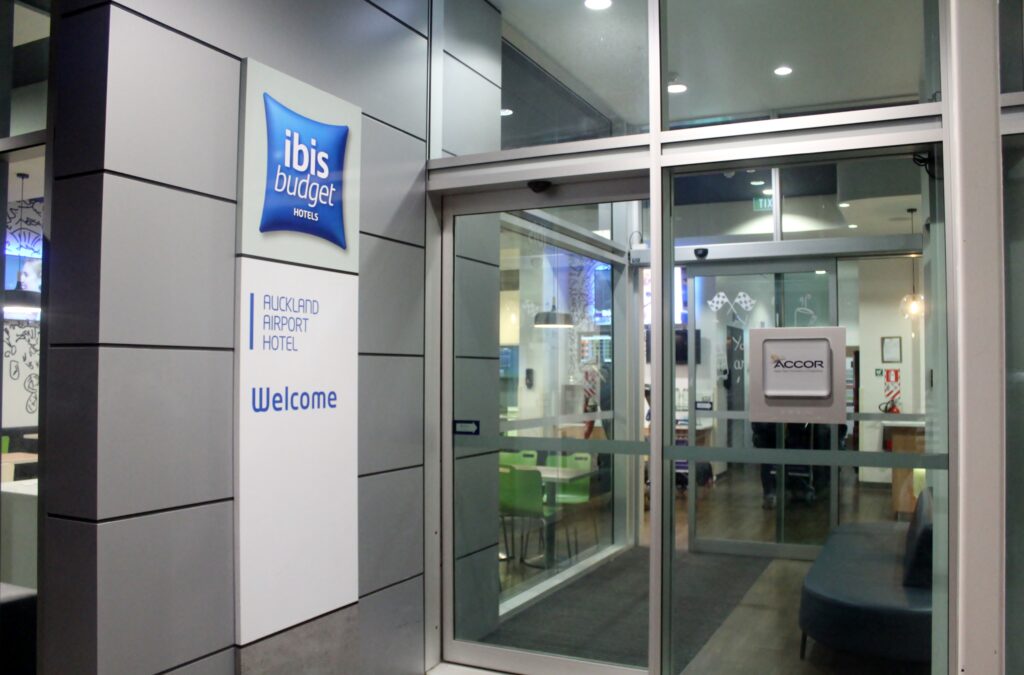 Check-in was quick since I had already prepaid my room. As I was planning to do some lounge hopping in the morning I did not require breakfast at the hotel. For the records the hotel breakfast is 15 NZD.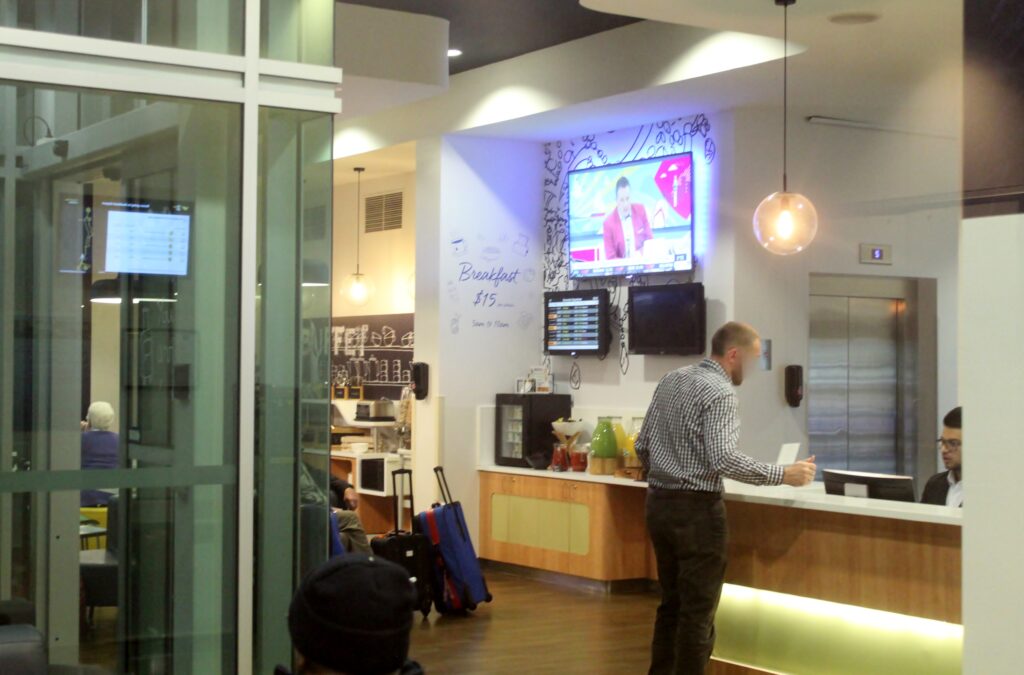 There are 198 rooms at the hotel and I was assigned a room on the sixth floor.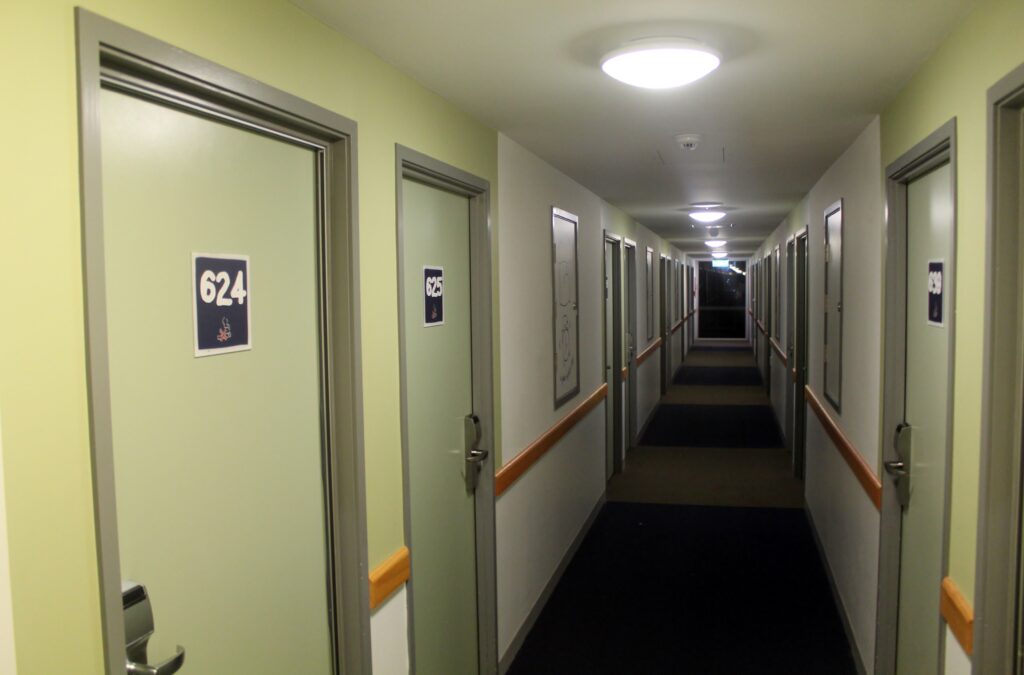 The standard room itself was very basic. Clean, tidy and functional but basic with a simple interior in white and green. There are also what they call 'Budget rooms' and 'Family rooms' available.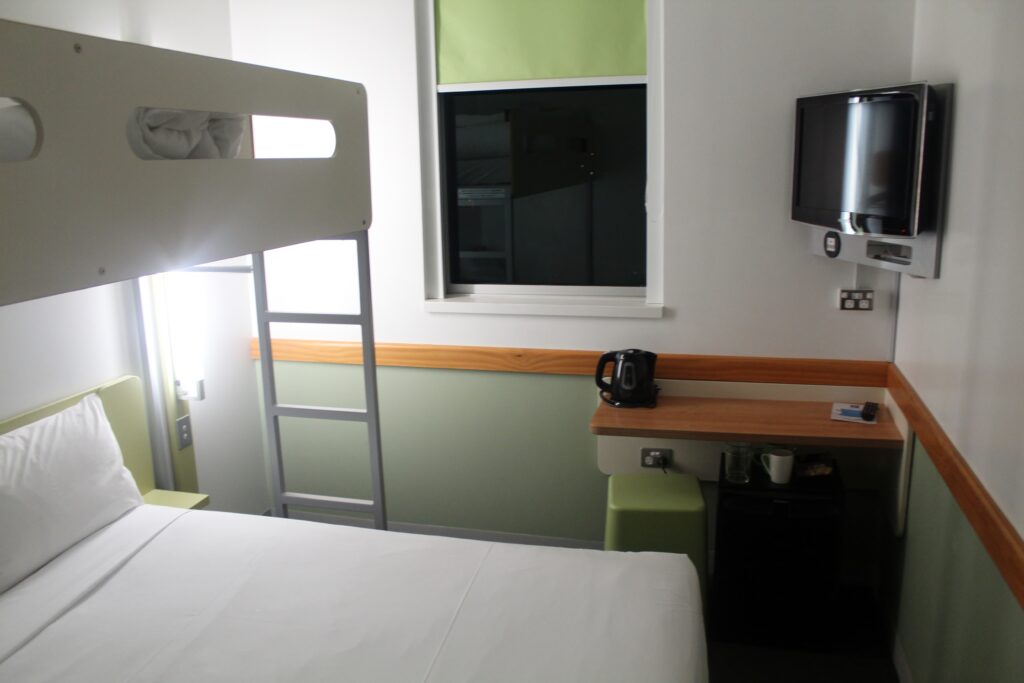 The room had a kind-sized bed and an overhead bunk bed, a small work desk and a TV. There was also a kettle to make coffee and tea.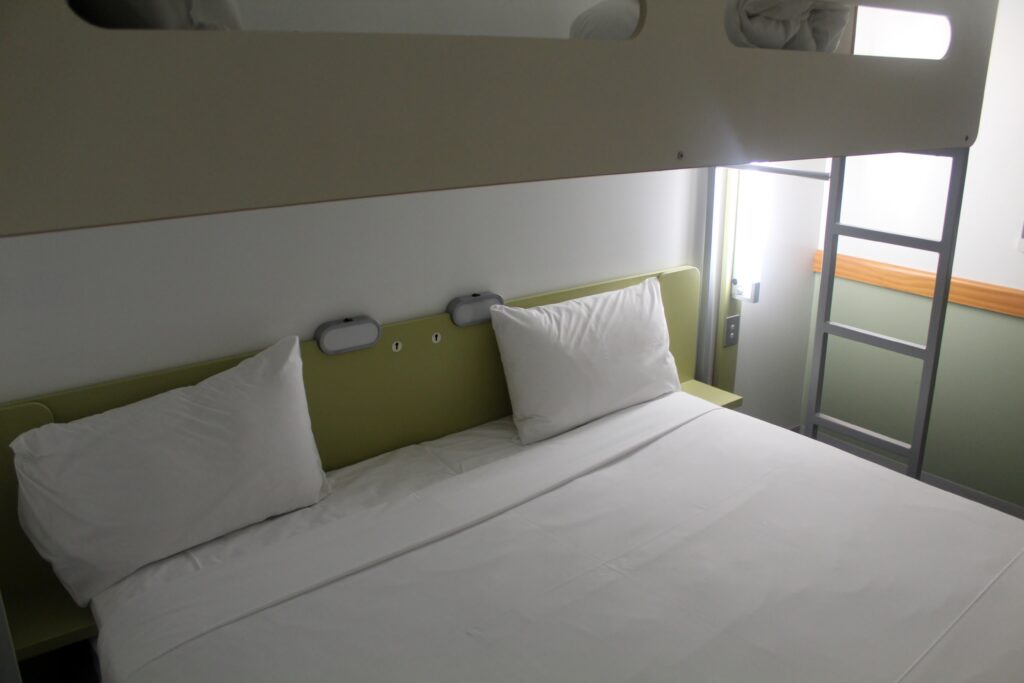 And a small and rather basic bathroom with a shower, toilet and a wash basin.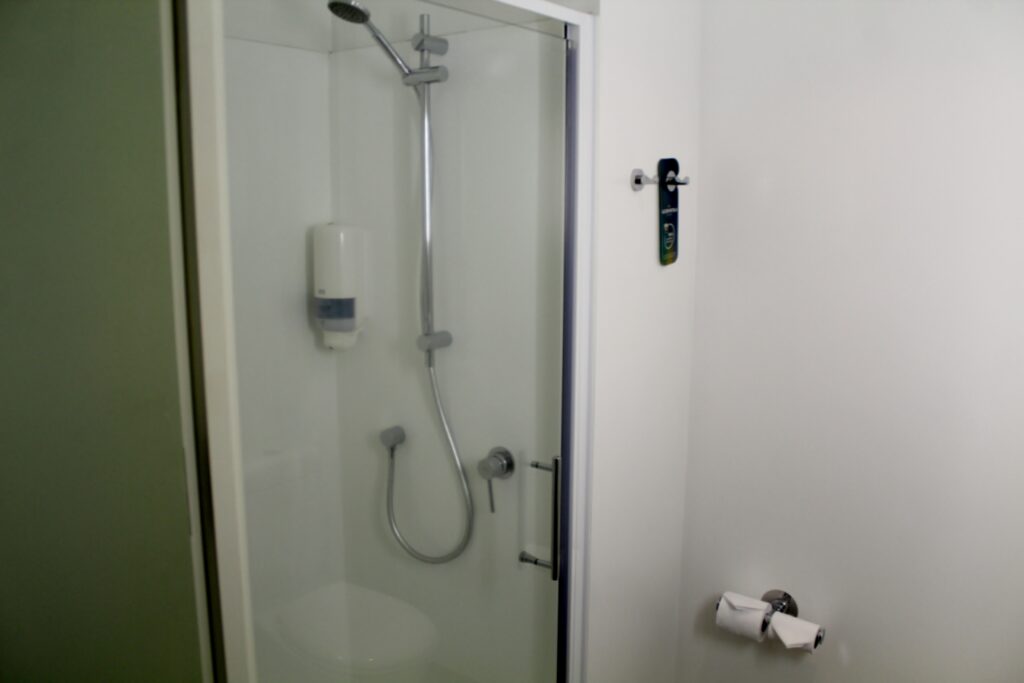 Otherwise there was really not much else in the room. Well, a mirror.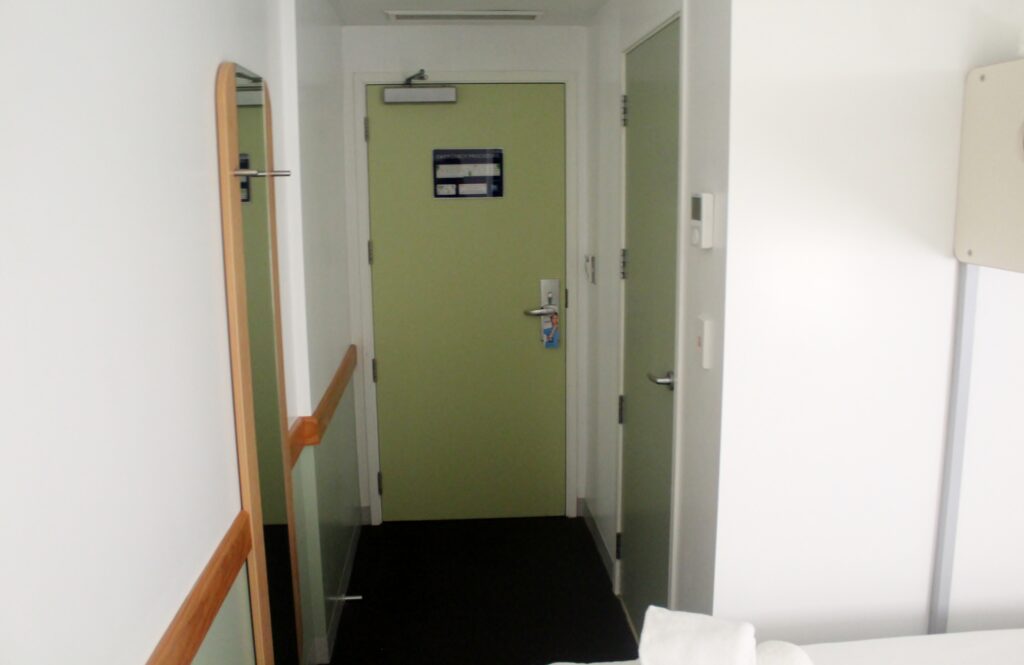 Since there is not much space in the rooms there is a rather spacious lobby where you can meet friends and socialise with other guests. They describe the design as "fun, urban and street smart". There is no restaurant or cafe in the hotel but there is a drinks and snacks machine available. There is also a supermarket just across the street, Countdown Auckland Airport, open from 6 am until midnight.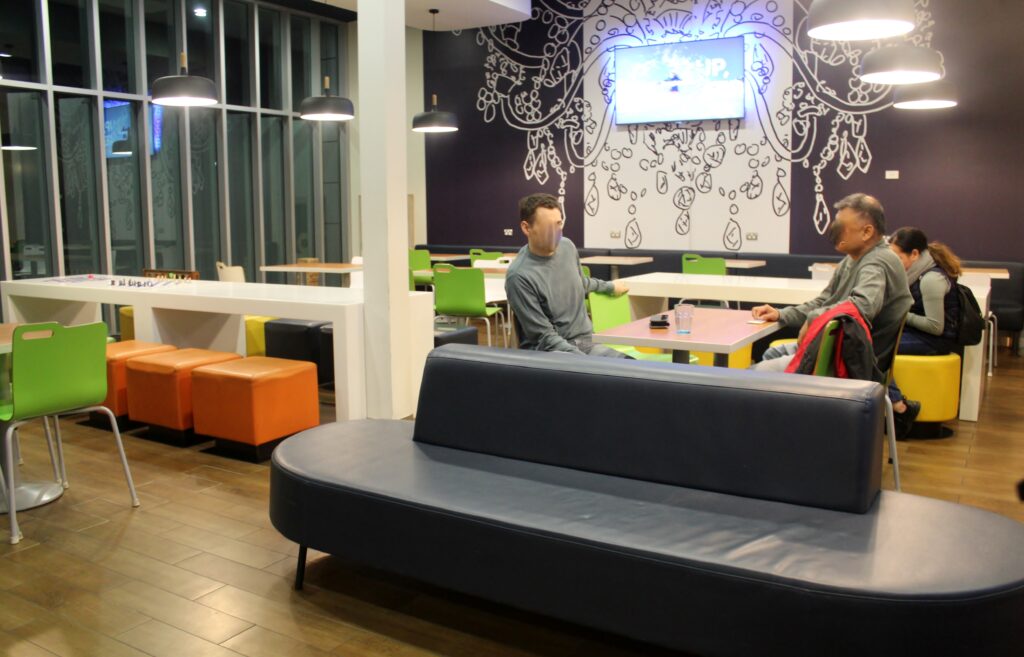 Final impression
The hotel is nothing to get terribly excited about, a budget option with few amenities. But in total I spent about eight hours in the hotel, arriving close to 11 pm, skipping breakfast in the morning and checking out around 7.30 am. And especially with only hand luggage it worked perfectly for me and also saved me a considerable amount of money. Just a shame the ibis Auckland Airport is not a participating hotel in the AccorHotels Le Club program, where I even have status.