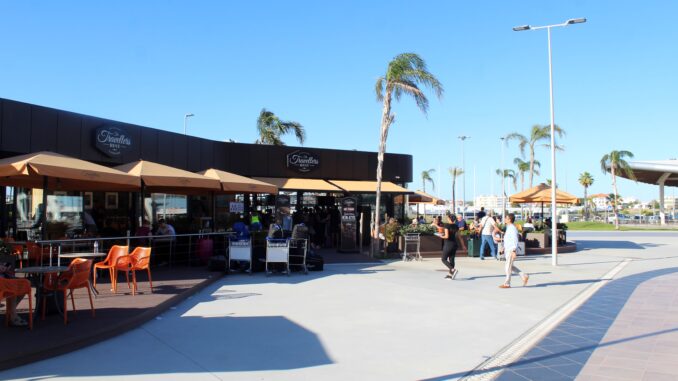 For passengers travelling from Faro airport in Portugal I can warmly recommend a visit to the outdoor cafe if you have some time to kill before or after a flight, located landside right in front of the main terminal building.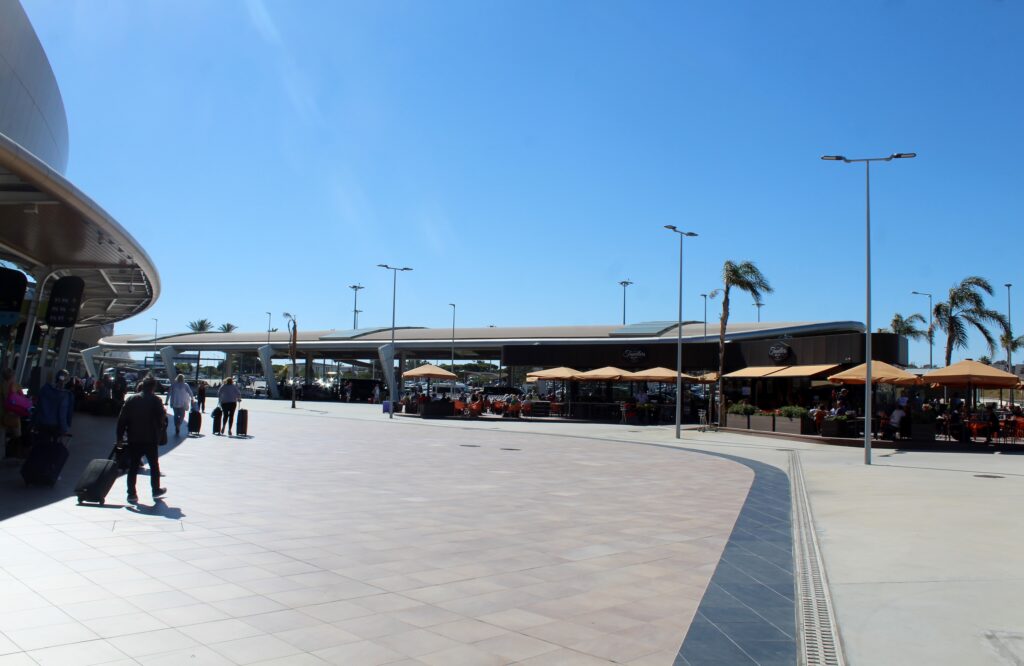 Contrarily to what you may think when you hear about an outdoor cafe at an airport it really does not feel like you are sitting next to one of the major international airports in Portugal. Not at all. There is very little traffic in the vicinity and there are actually not that many flight departures per day, and on the positive side they have excellent wines and they know how to mix large and very tasty gin and tonics. And of course they have the wonderful Pastels de nata, the famous and very tasty Portuguese custard desserts.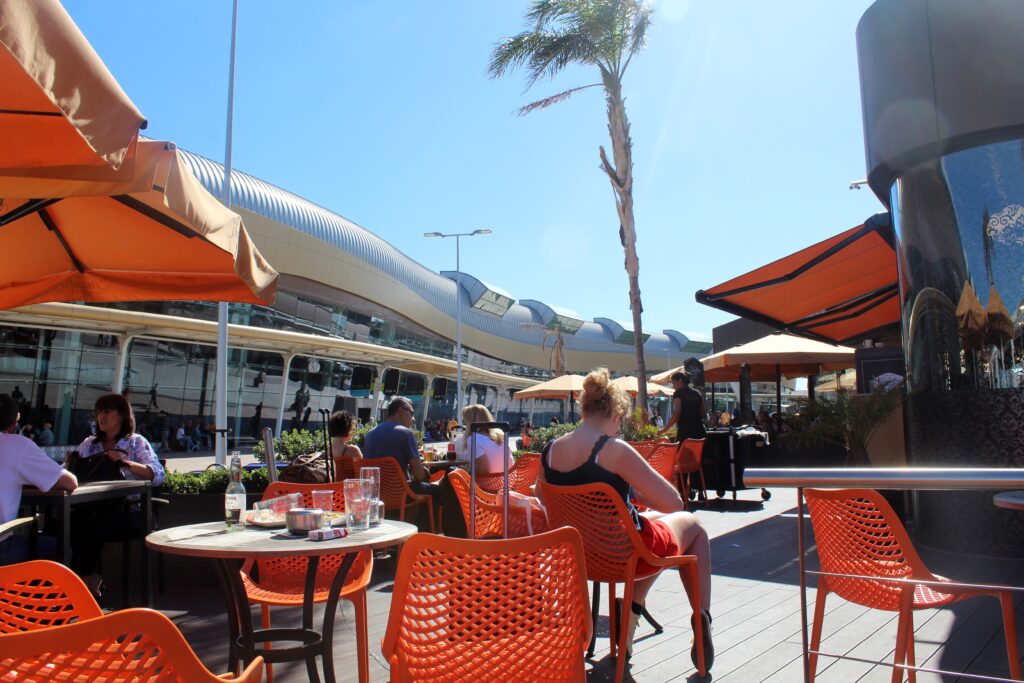 I very much enjoyed an hour at the cafe while waiting for my evening flight. 26 degrees in the air and not a single cloud. In fact I found it even more pleasant than the lounge in the Schengen area, which I visited afterwards, and which is quite small and completely windowless.