Where is it?

The TAROM Business Lounge is located airside in the international transit hall after security control and passport control. It is located close to gate 7, one floor above the gate areas, and can be reached using the escalators on the left hand side.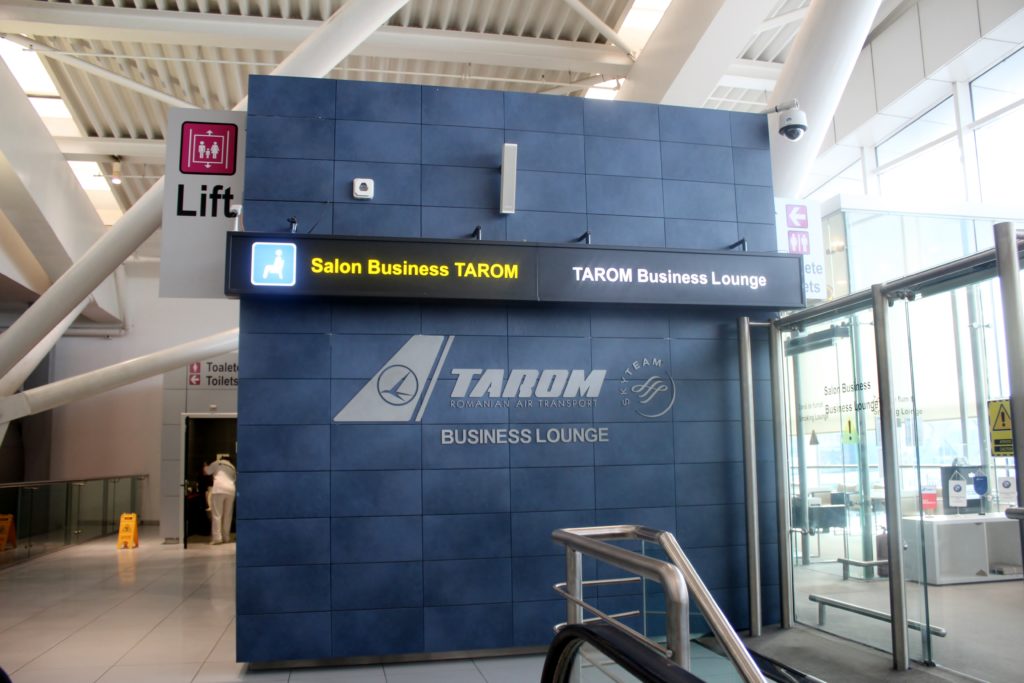 How do I get in?

The lounge is used by TAROM and most Skyteam carriers operating at Bucharest airport, including Air France, KLM, Aeroflot, Czech Airlines and Alitalia.
Access is given to business class passengers, Flying Blue Gold/Platinum and Skyteam Elite Plus passengers.
What's it like?

The lounge is located on a balcony above the gate and shopping areas and as for design it is surprisingly stylish with the interior in wood, red, white and yellow.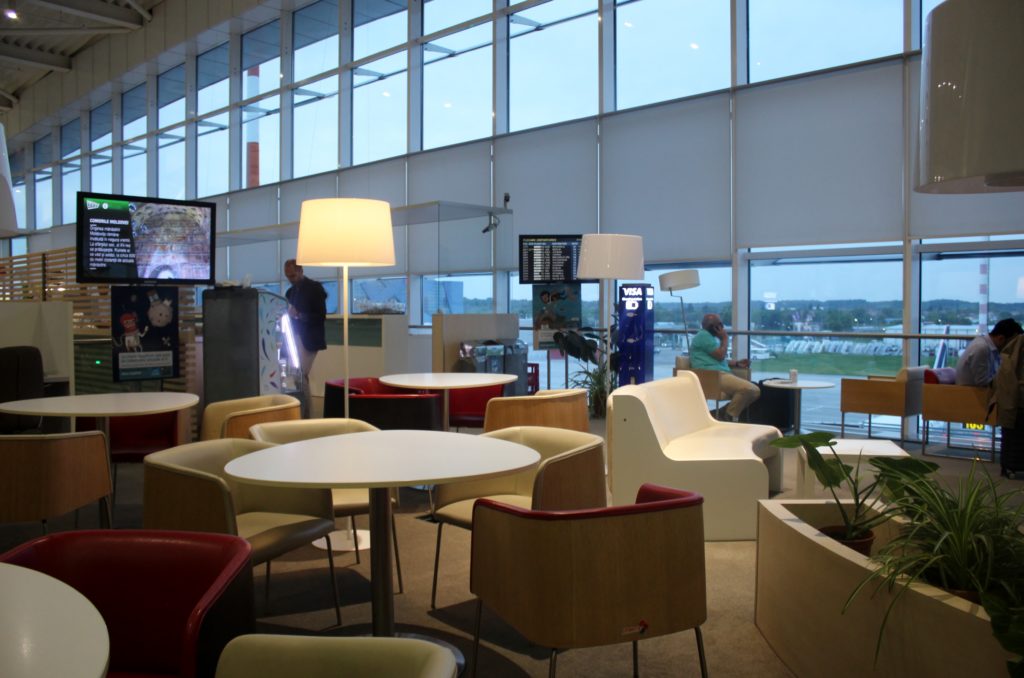 There is also a reasonable view of the apron and the large windows provide plenty of daylight, which together with the high ceiling creates a rather airy feeling.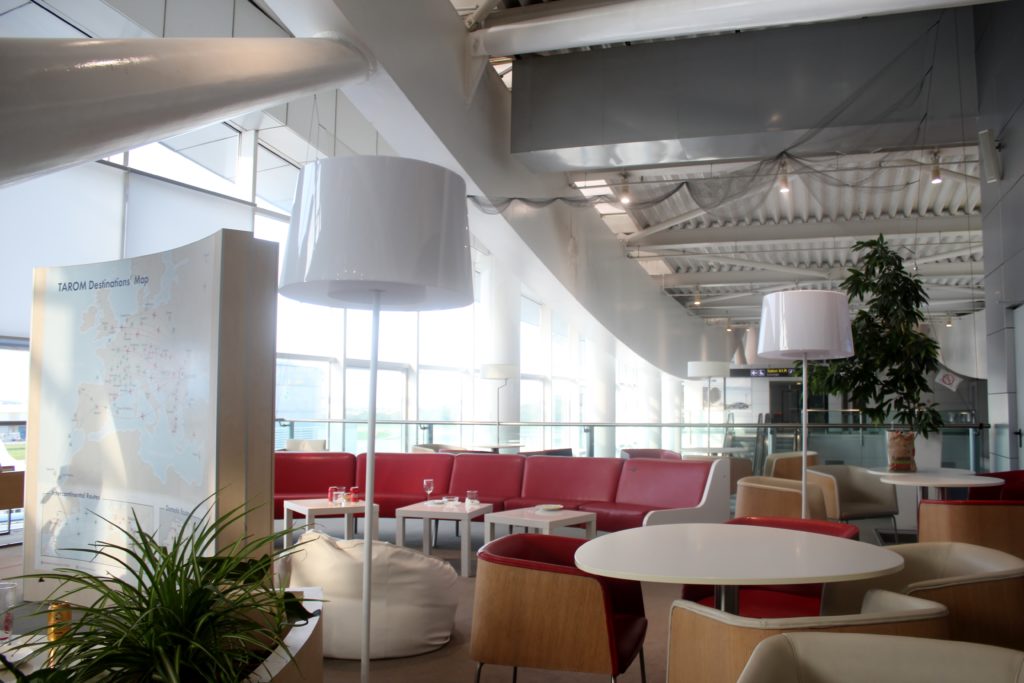 However in terms of facilities the lounge is fairly basic. After the lobby area with the reception desk you pass through the buffet area and you then reach the main lounge, which mostly consists of chairs and circular tables and some rather basic sofas, but not much else.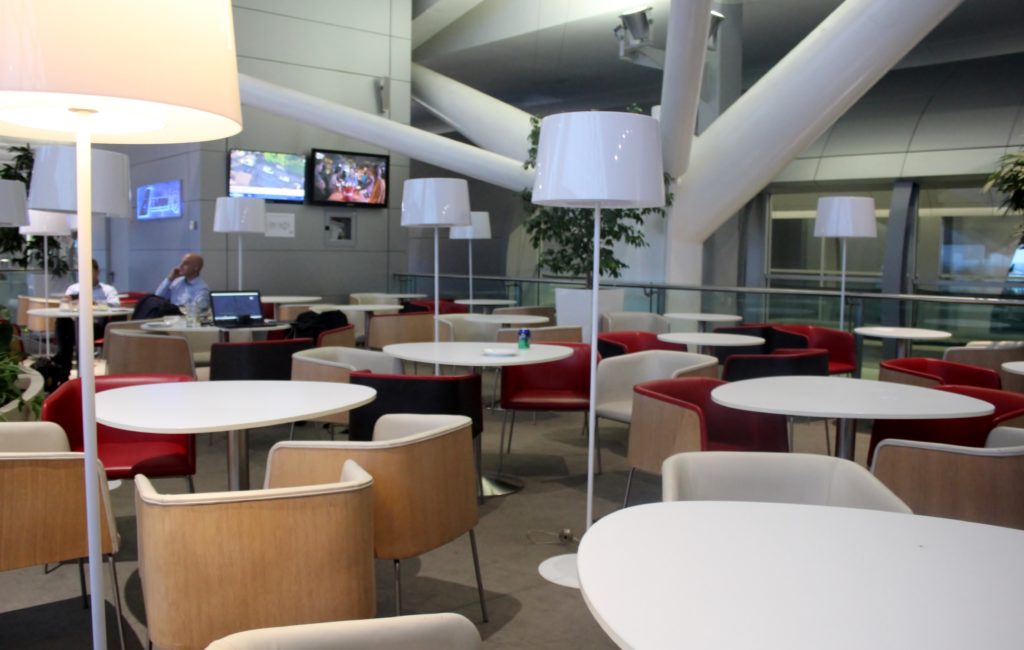 Food and drinks

The buffet area offers snacks and drinks for self service. There is also a bar counter opposite the buffet counter, but it is not really used other than as a place to leave used plates and glasses.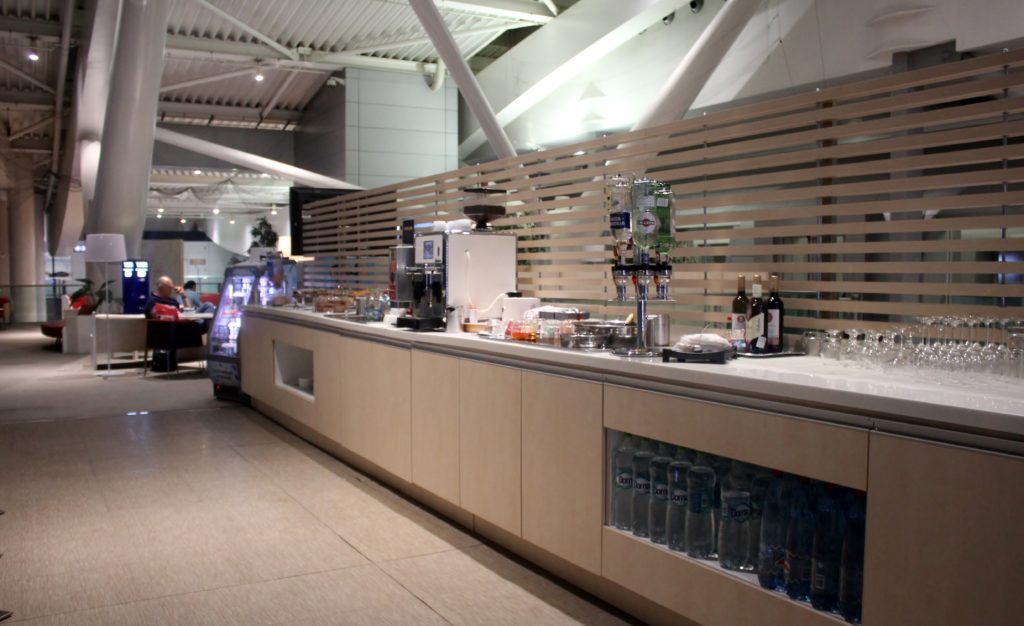 The food selection is very limited and basically only consists of snacks, with the sole exception of the yoghurt fridge where you can find plenty of different yoghurt flavours and cereals.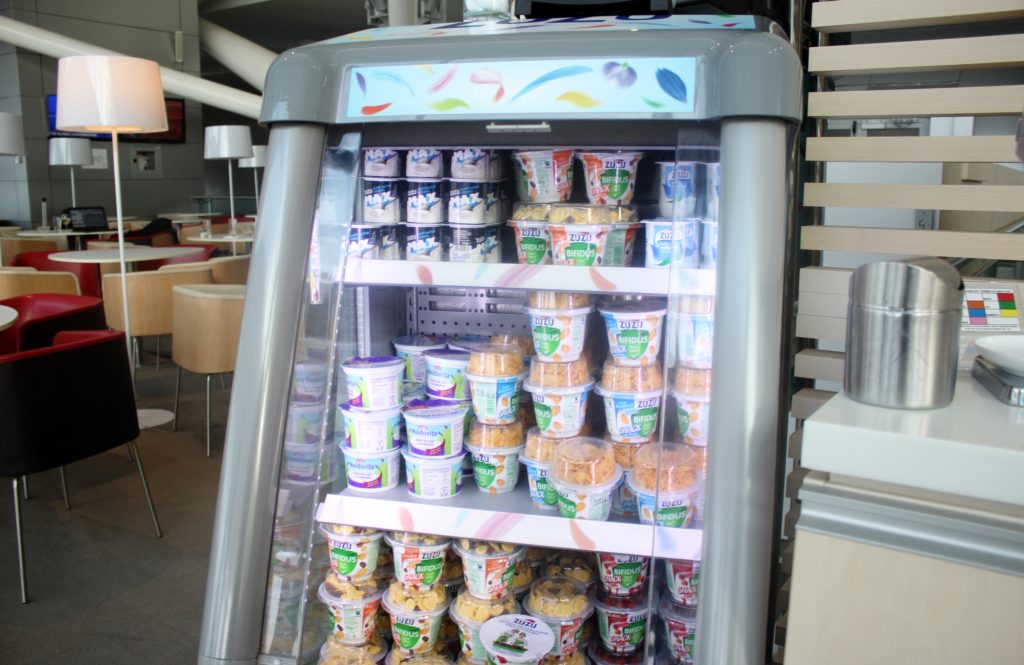 The rest of the selection is mostly limited to cookies, biscuits, dried fruits, crisps and nuts. No hot food is available and no sandwiches. If you plan to have a proper meal at the airport you need to visit one of the cafes or restaurants in the transit hall.
The selection of drinks is slightly better with Romanian red and white wine, beer and a reasonable selection of spirits. Juices, sodas, tea and coffee are also available.
Facilities

Free wireless internet is available, there is a selection of newspapers by the reception desk and there are several TVs throughout the lounge.
There are no restrooms in the lounge but the nearest ones are right outside, just around the corner from the entrance by the escalators.
Anything else not to miss?
An interesting feature is the TAROM destinations map in the lounge. Although quite fun to look at it will be awfully hard to keep it up-to-date.
Final impression

The interior of the TAROM Lounge is surprisingly stylish and there is a reasonable drinks selection for self service. However there is very little to eat and the lounge itself is fairly basic.