Very few European airlines offer proper business class seats on shorthaul flights in Europe, in most cases you will get the same seat as in economy class but with an empty middle seat. That is the case on virtually all European airlines, but there are exceptions. Other than a few airlines using widebody aircrafts in Europe, which obviously have some kind of longhaul seats, there are also a very few airlines offering proper business class seats also on shorthaul aircrafts such as the Boeing 737 or Airbus A320. Aeroflot is one example, Air Serbia another, and of course Turkish Airlines, if you are lucky and there is no last-minute aircraft change. But two days ago I found out about another one, Romanian TAROM.
On their Boeing 737-300 and Boeing 737-700 aircrafts there are proper business class seats available onboard. Usually four rows.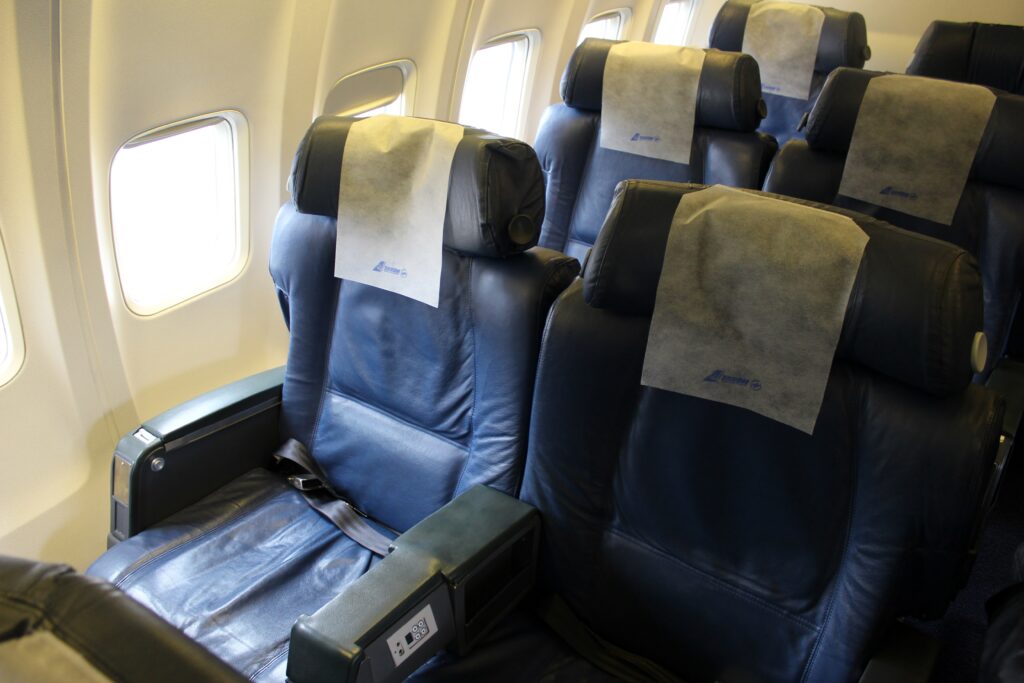 The configuration is 2-2, rather than 3-3 at the back, and with four rows that means 16 seats in total.
Unfortunately I was not flying business class so I can only share what I saw and noticed and will not be able to give any comments regarding the comfort.
The seats are an older seat type, with a thick seat back and proper headrests. I have not managed to find any information about the seat pitch. but it is by no means remarkable, if you sit by the window and there is someone in the aisle seat you will not be able to pass in front of him/her without him/her having to stand up. But the legroom is still quite a bit better than in economy class, I would guess around 38 inches. And the seat width is better than in economy class.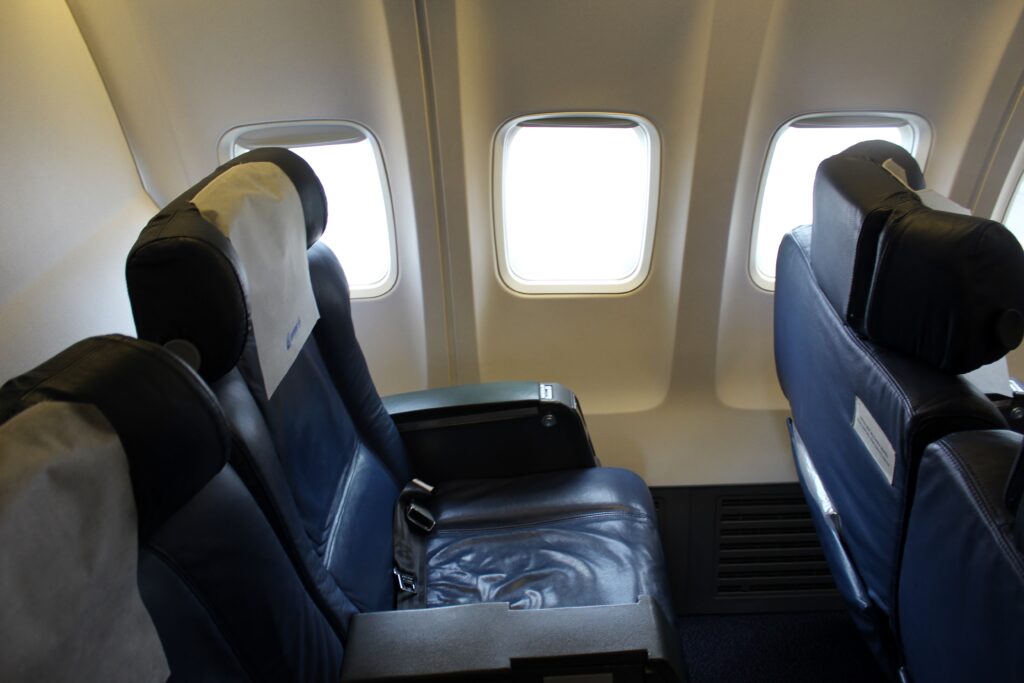 There are no individual screens in business class but there are smaller screens on the front wall and in the ceiling which usually show the flight map or some kind of entertainment.