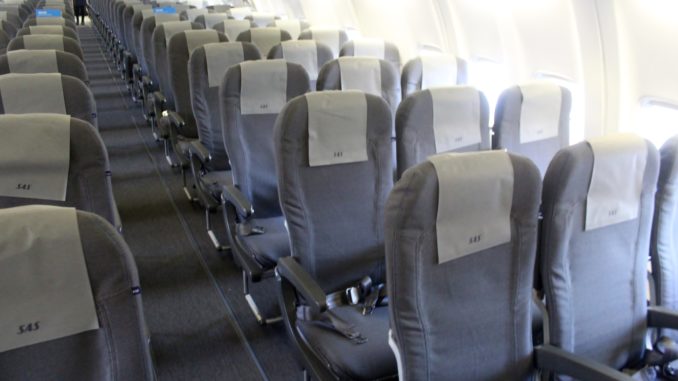 In June 2017 SAS completed the retrofit of the first Boeing 737 with a new seat and cabin design. The first aircraft to be rolled out was Steinar Viking and now a few more aircrafts have been retrofitted with the new design. The retrofit of the entire Boeing 737 fleet is expected to be completed by 2019.
Today I was lucky enough to be on one of the retrofitted Boeing 737 aircrafts. The design is different with a much lighter design in grey instead of the dark blue colour which has been used for many years. Also the front cabin wall is different, now in wood. Overall it makes the cabin feel fresh and not so dark.
The major difference in passenger comfort between the retrofitted Boeing 737 and the new Airbus A320NEO is that there are no USB sockets at the seats on the Boeing 737. However these will most likely be installed later.