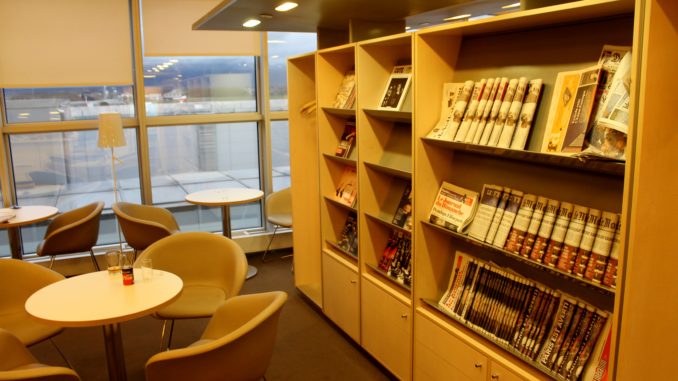 Where is it?

The Air France Lounge in Geneva is located airside in the Schengen transit hall, on the first floor on the balcony above the main transit hall, in the same area as all other lounges.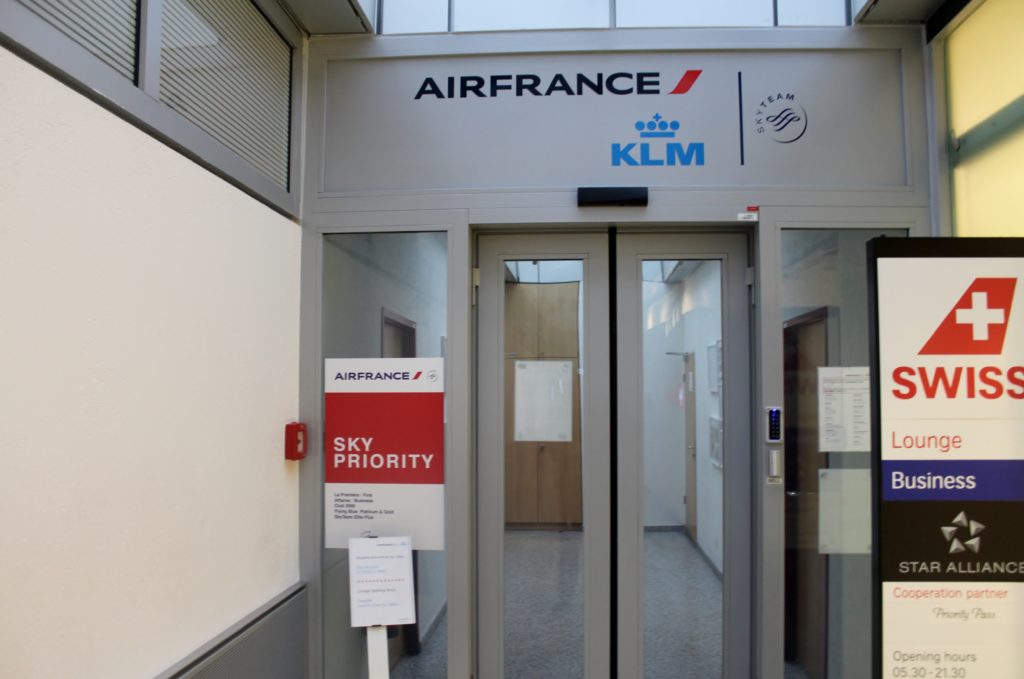 Interestingly the lounge has two entrances. There is one entrance (and exit) from the French section of the transit hall, used for Air France departures to Paris, and one entrance (and exit) from the Swiss section of the transit hall, used for KLM departures to Amsterdam.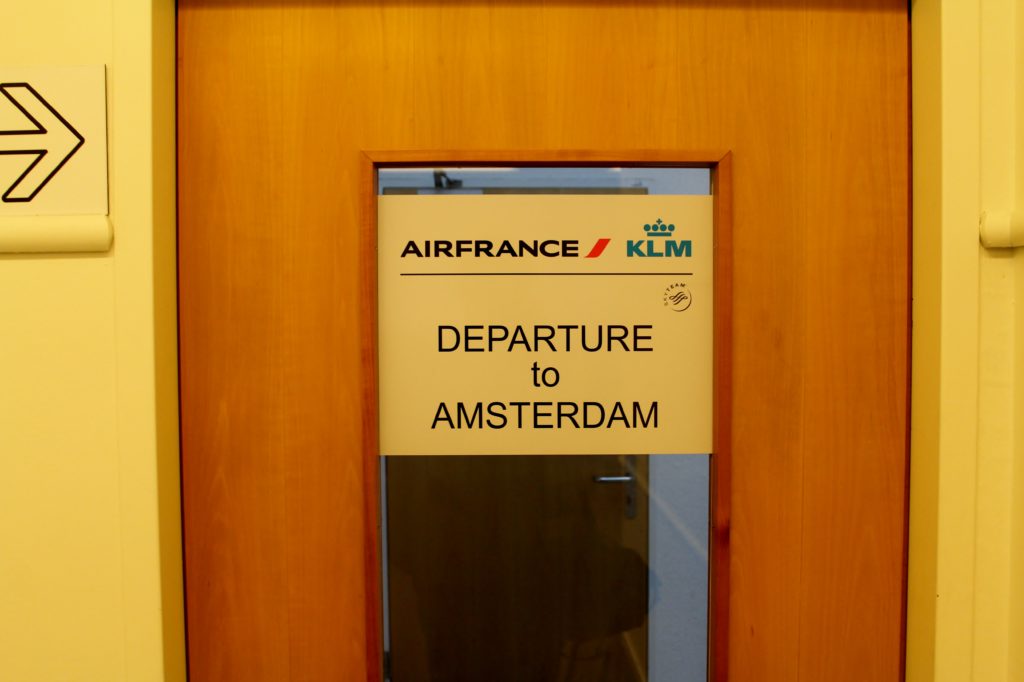 Nowadays, when both Switzerland and France are part of the Schengen agreement, the division makes much less sense and is a mere historical one. Apparently back in the days the lounge was only accessible from the French section.
How do I get in?

The lounge is used for Air France and KLM departures but is of course also accessible to passengers flying on other Skyteam carriers. Access is given to business class passengers as well as passengers with a Flying Blue Gold or Platinum card or a Skyteam Elite Plus card.
The lounge is also open for Priority Pass cardholders.
What's it like?

The lounge has the traditional Air France lounge design in mostly wood and white colours which is fairly unspectacular and is starting to show its age.
There are several different seating areas in the lounge with armchairs as well as a dining area with tables.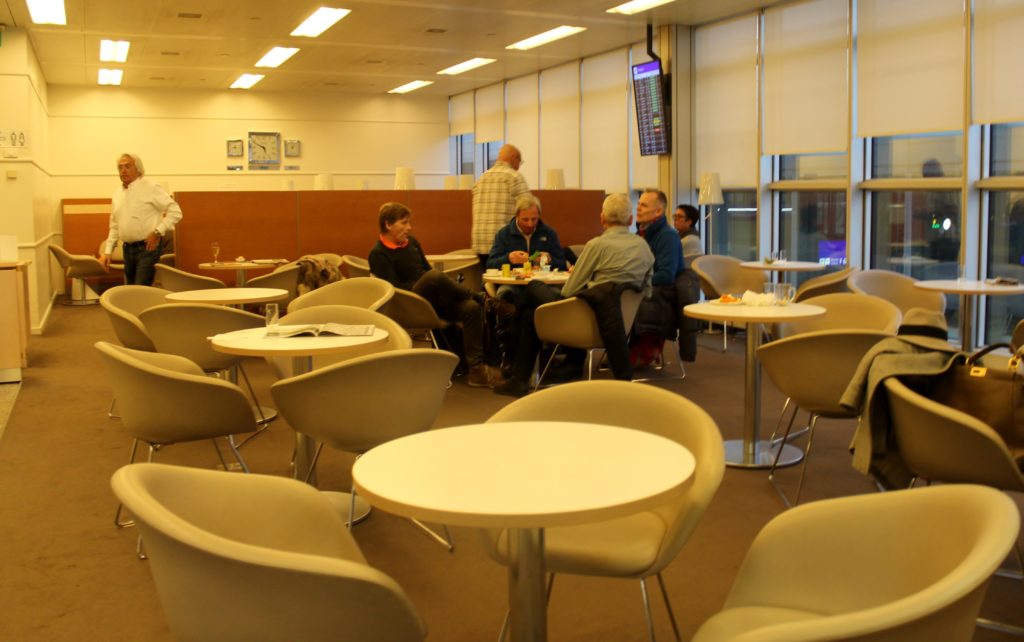 Food and drinks

There is a self-service buffet area with snacks and drinks.
The snacks selection includes sandwiches, pastries, yoghurt, fresh fruits, packaged nuts and crisps. But there is little substantial to eat and no hot food.
The drinks selection includes beer and different French white and red wines, a standard selection of spirits and various soft drinks. There is also a coffee machine.
Facilities

Free wireless internet is available, there is a good selection of newspapers and magazines (mostly in French) and there is a small business centre.
Restrooms are located inside the lounge.
The Air France Lounge is also one of the very few lounges at Geneva airport with a view of the apron.
Anything else not to miss?
There is a separate, roped-off section in the lounge for passengers connecting to Air France La Première (First Class) in Paris with nicer furniture and some extra snacks and drinks.
Final impression

A rather unremarkable lounge with the old Air France lounge design. A small selection of snacks and drinks and some reading material. The lounge is the only one at Geneva airport with a reasonable apron view.