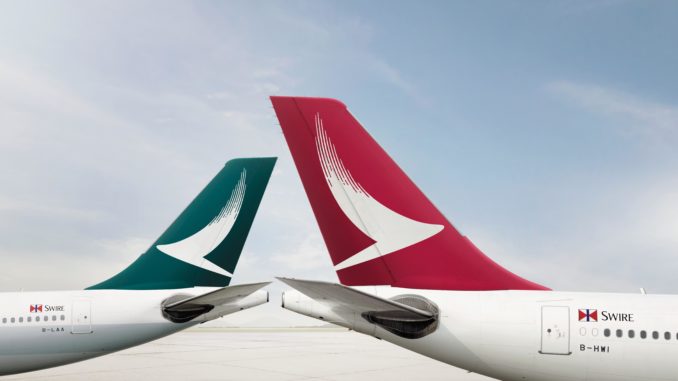 Cathay Pacific subsidiary Dragonair will be rebranded as Cathay Dragon. This was announced from the group office in Hong Kong today marking the start of what they describe as "a new era of growth and opportunity for the two airlines". The new Cathay Dragon brand will capitalise on Cathay Pacific's international brand recognition to create a stronger presence in China and a stronger feeder network between mainly Hong Kong and mainland China.
Cathay Pacific's Chief Executive Ivan Chu explains: "We are building on what is a true Hong Kong success story that has made our city a leading international aviation hub and gateway to and from Mainland China markets. This rebranding will sharpen our competitive edge by offering an attractive Cathay-led brand package that carries the assurance of a consistently high-quality customer experience."
A new logo will subsequently be launched, it is basically the same brushwing logo as used by Cathay Pacific but using the current Dragonair red background. The first aircraft to feature the new Cathay Dragon logo will be an Airbus A330-300 aircraft to be rolled out in April later this year.
The idea with the new brand is to create a stronger link between the two airlines but according to Cathay Pacific they will still retain their own personalities, for example when it comes to inflight food where a more Chinese-inspired menus will be offered.