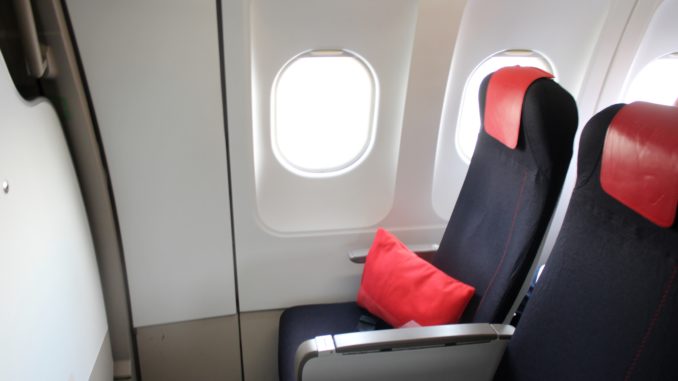 Starting in February Air France will introduce a business class cabin also on domestic flights in France, as a complement to the business class service offered on European and intercontinental flights. It will be available on flights to and from Paris CDG, Paris Orly and the French regions.
The idea is that a passenger holding a business class ticket should be able to enjoy a business class service all the way from the city in France to the final destination overseas. Tickets are available for sale from today and the service will be introduced 4 February 2020.
There are three business class fare types within France
Business Leisure: non-refundable ticket, modifiable for a fee of €70.
Business Flex: refundable ticket, modifiable at no extra cost.
Business Abonné: refundable ticket, modifiable at no extra cost, including an option to take an earlier or later flight.
The business class tickets, just like international business class tickets, will include benefits such as priority check-in, fast track, priority boarding and a dedicated cabin onboard in the forward part of the cabin. Business class passengers will also be able to bring both more hand luggage and more checked luggage.
However the inflight service will be more limited than on international services and according to the information from Air France it will be limited to a savoury snack, a sweet snack and a selection of beverages, including champagne and wines selected by Paulo Basso. Prior to landing an oshibori (a cold refreshing towel) will be provided to freshen up.
Read all Air France reviews here!