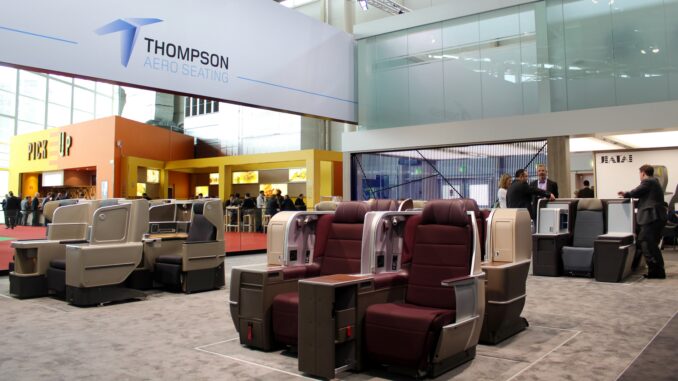 Spending a day at the Aircraft Interiors Expo in Hamburg and passing the Thompson Aero stand. Not many years ago the Northern Irish aircraft seat manufacturer was an obscure and fairly unknown one which few people had heart about, even those with some insight in the airline business.
Today Thompson Aero have grown significantly and actually very impressively in just 3-4 years, and you can easily notice that by the size of their stand at the expo. The first time I saw and visited their stand a few years ago it was a small one in at a rather hidden location at the expo. This year they have a very sizeable stand at a prime location, just by the entrance to one of the main halls and just by the food court.
Do you recognise any of these seats? Have you seen any of these models (nearly all of them business class seats) on any airline you have flown on?
If you are a frequent flyer there is a good chance you have.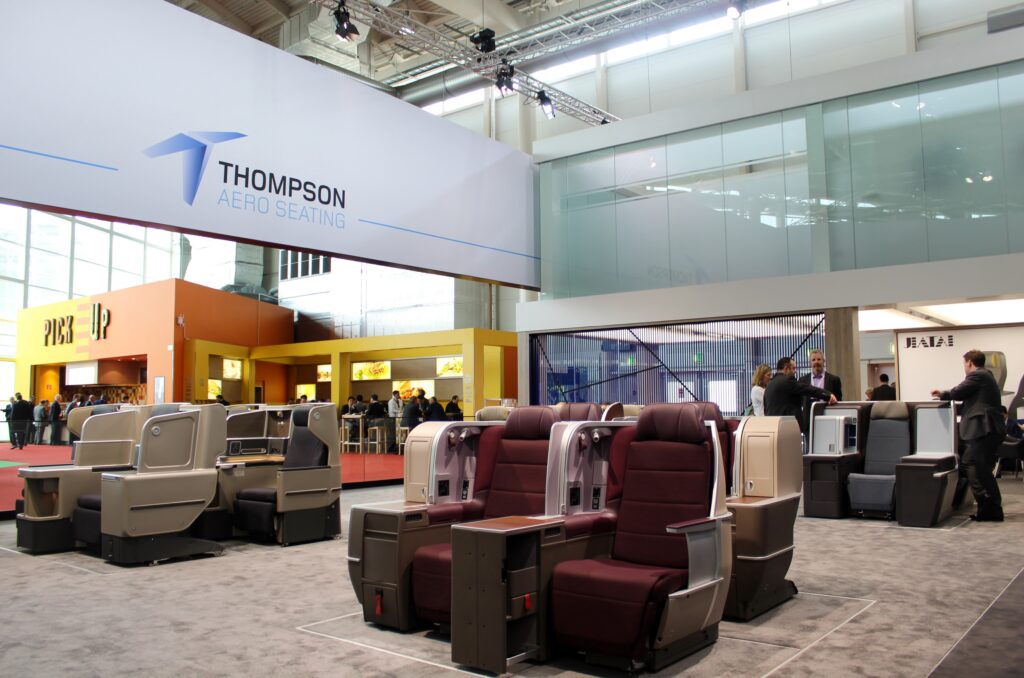 The seat below is possibly their most famous seat model, the Thomspon Aero Vantage XL business class seat. It is used by airlines such as SAS, Qantas and South African Airways in their business class cabins. On the photo below you can also see the Thompson Aero Vantage business class seat, used by airlines such as Aer Lingus.