Cathay Pacific today opened its new lounge at Manila Ninoy Aquino International Airport (NAIA). The lounge is now located in terminal 3 (Cathay Pacific previously operated out of terminal 1) and is located on level 4 near gate 114. The lounge features the new lounge design created by London-based Studioilse led by Ilse Crawford. Manila is the second airport to get the new lounge concept after Tokyo Haneda.
The lounge measures 650 square meters, twice as large as the old lounge in terminal 1, with seating for 135 guests. In contrast to the old lounge, which had both a first class section and a business class section, there is now just one lounge for all passengers.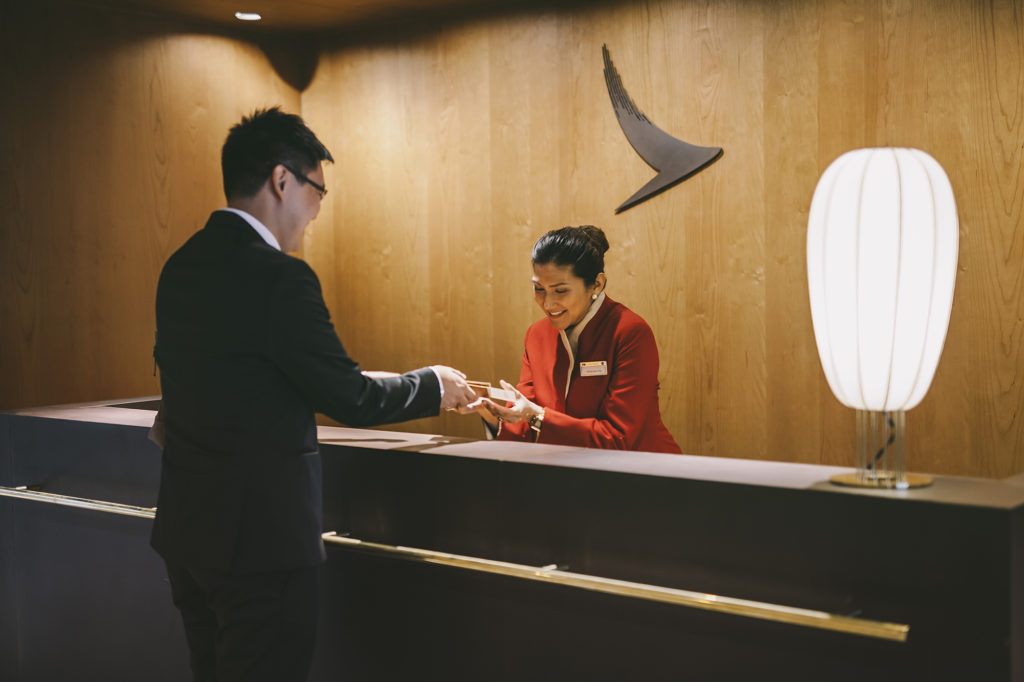 The idea with the new concept is to create an environment that should help passengers relax by engaging the senses and focusing on the wellbeing and making the lounge feel more like a living room than an airport lounge. The design has an emphasis on understated luxury using natural materials like wood and stone with cherry wood walls and limestone floors with details such as glazed screens and green ceramic tiles.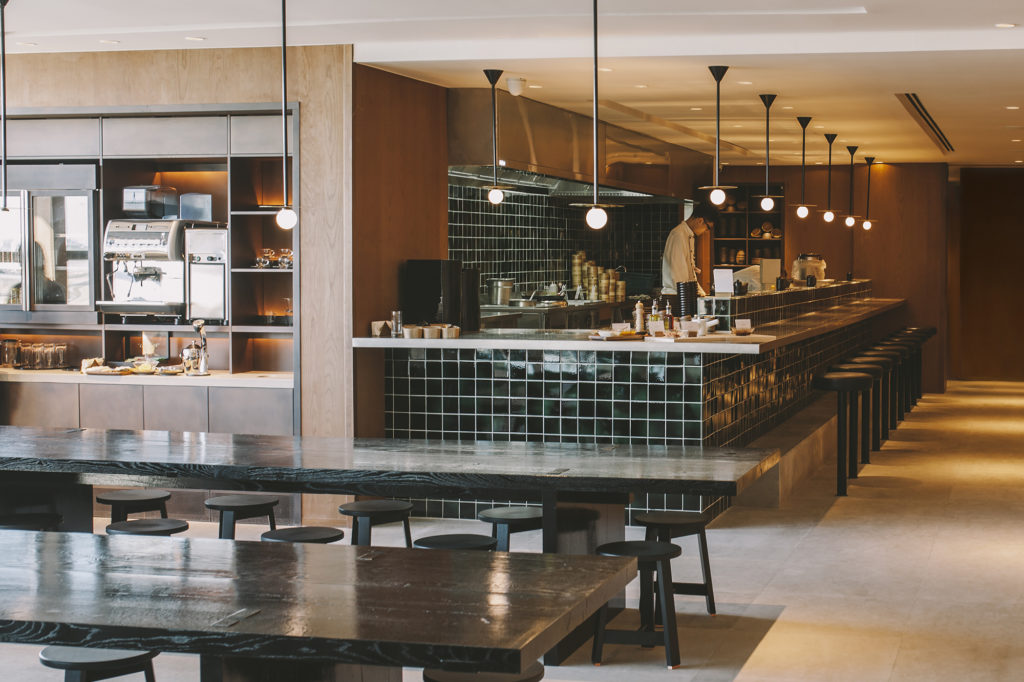 The lounge features the signature Noodle Bar with noodles dishes available for order such as Dandan Mien and Wonton noodle soup prepared by the chef. Until 11 am authentic Philippine breakfast is available.
Another option is to head to The Bar where tapas, desserts, freshly brewed coffee and a wide selection of alcoholic and non-alcoholic beverages are available.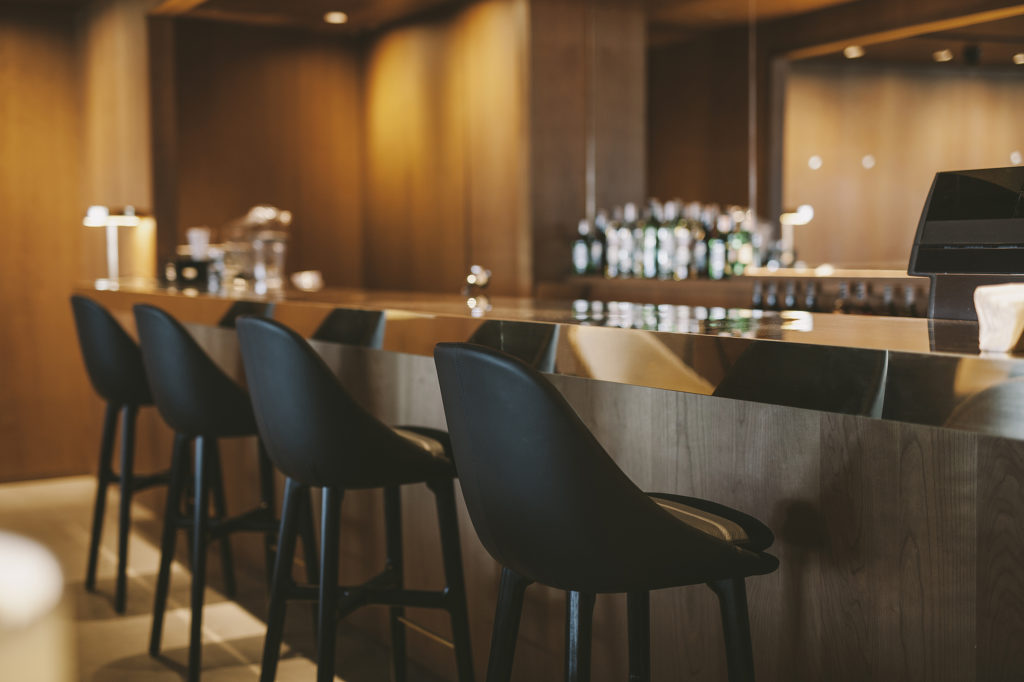 The lounge is available to Cathay Pacific and OneWorld first class and business class passengers as well as OneWorld Sapphire and Emerald card holders travelling on Cathay Pacific or another OneWorld carrier.