Several international airports are making major investments now into improving the airside facilities, especially to keep transfer passengers happy and occupied during longer layovers offering shopping arcades, various dining options, relaxation areas and of course lounges, including pay-in ones  for economy class travellers.
However if you rather feel like using your transfer time for a bit of exercising, then transferring through Doha Hamad airport might be an interesting option.
Right in the airside transit hall, after the security control, there is in fact a fully-equipped spa and gym called Vitality Wellbeing & Fitness Centre. It is part of the Oryx Transit Hotel and is located right above the hotel lobby in the South Node on level 4 with free access for hotel guests.
The facility is surprisingly spacious and features a spa section with different whirlpools and a decently-sized 25 metre swimming pool. There are also locker rooms with showers where there are complimentary toiletries available.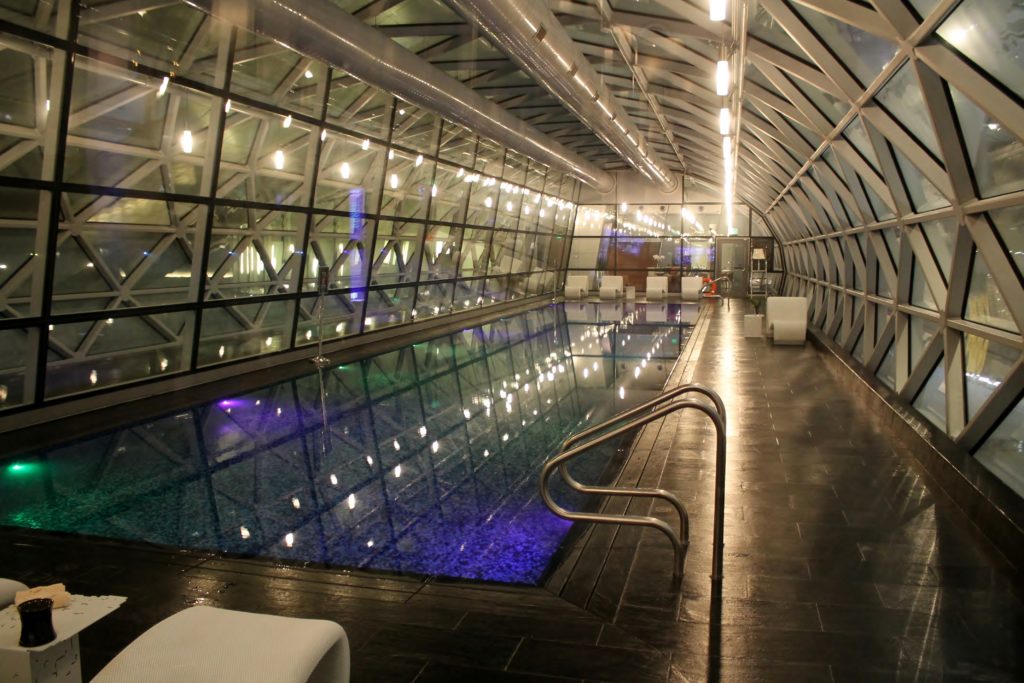 Right on the other side of the pool is the gym with all kinds of gym equipment, including weights, treadmills and rowing machines. And if you forgot to bring your own gym clothes you can even rent these from the reception.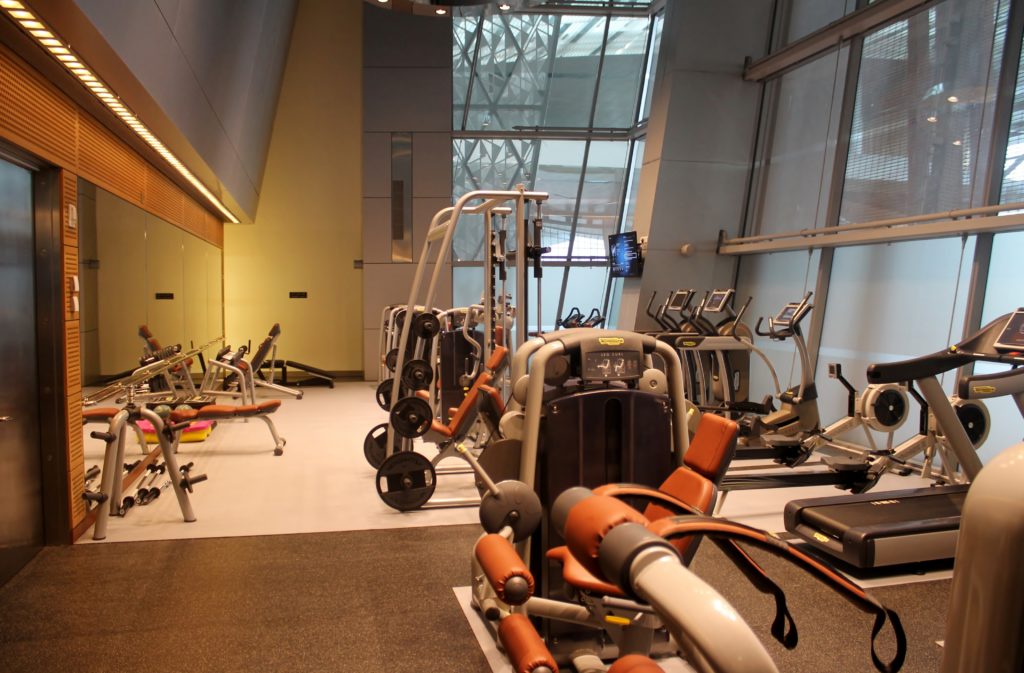 And next to the gym, probably one of the most unusual features in an airport transit hall, a squash court. It is available at a fee with racquets, balls and shoes provided.
The facilities are open to all departing passengers at Doha airport starting at 175 QAR. The facilities are open 24 hours.