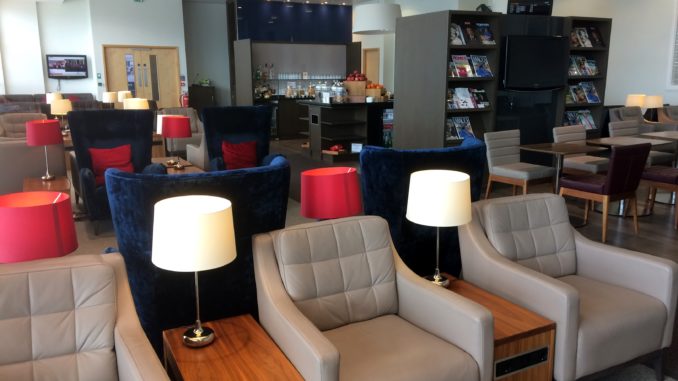 Belfast City Airport, also known as George Best Airport, is not the largest of airport. The apron is tiny and the terminal building is not particularly large either. But British Airways have created a surprisingly pleasant departure experience for their premium passengers.
There is obviously a priority check-in desk available in the departure area and afterwards premium passengers have access to the fast track channel through security, which is located just around the corner from the British Airways check-in area.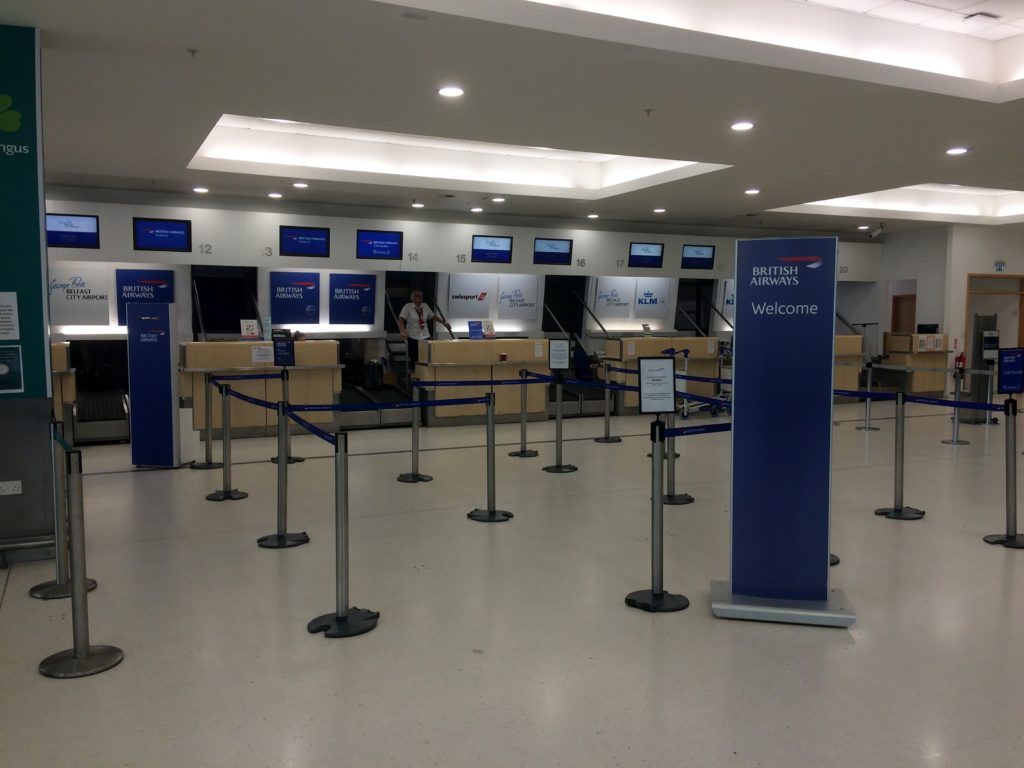 In the transit hall there is a surprisingly nice British Airways lounge with the latest and quite stylish British Airways lounge design. Just like the rest of the airport the lounge is not very large but very well-appointed with different seating areas with comfortable armchairs and a small self-service buffet area. A nice selection of finger sandwiches, snacks and drinks are offered and the staff are friendly and accommodating.
Read the full lounge review here!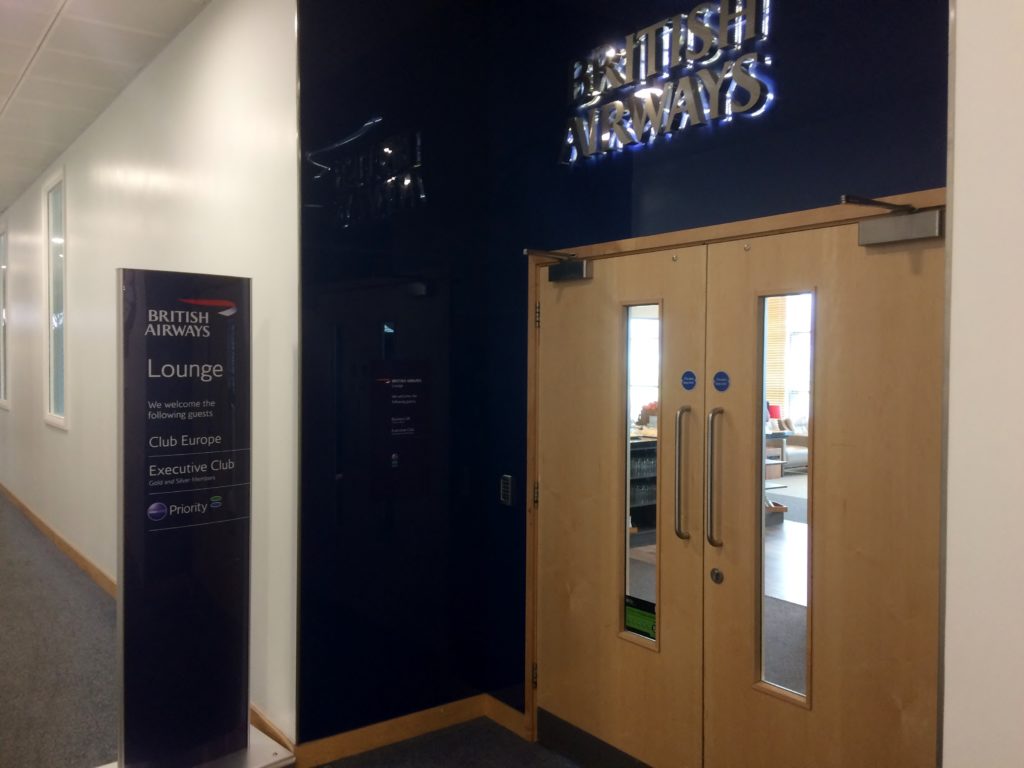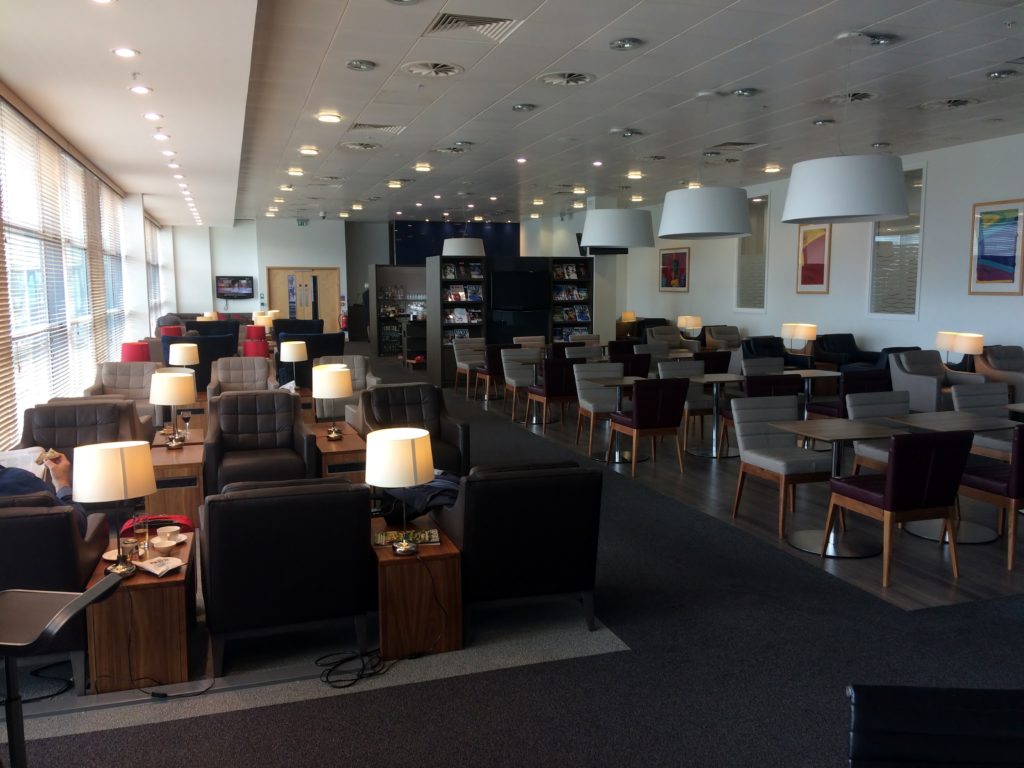 There is just one gate at Belfast City Airport with a jet bridge, Gate A, and this is the gate always used by British Airways for the flights to London Heathrow. All other airlines and aircrafts get apron positions. Although it usually does not mean having to take a bus, it means you have to walk on the apron and there will not be a jet bridge.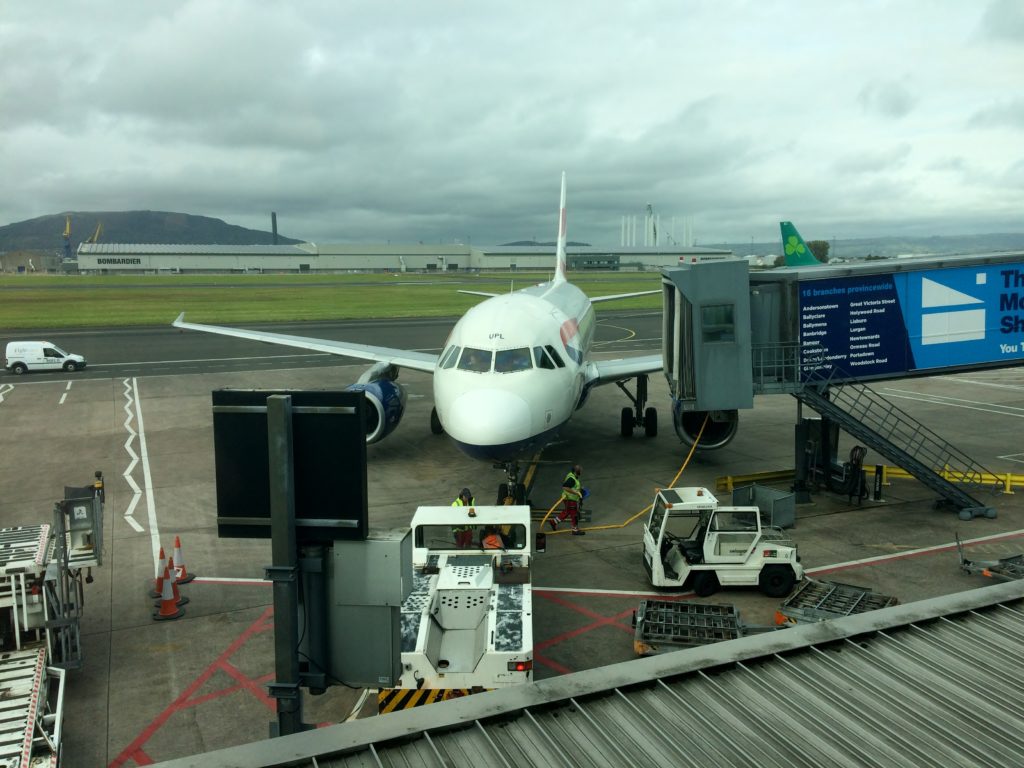 The British Airways lounge is located next to gate A and when it is time for boarding the lounge staff simply open a door inside the lounge leading to the jet bridge and down to the aircraft door. There is a scanner just after the door to scan the boarding passes.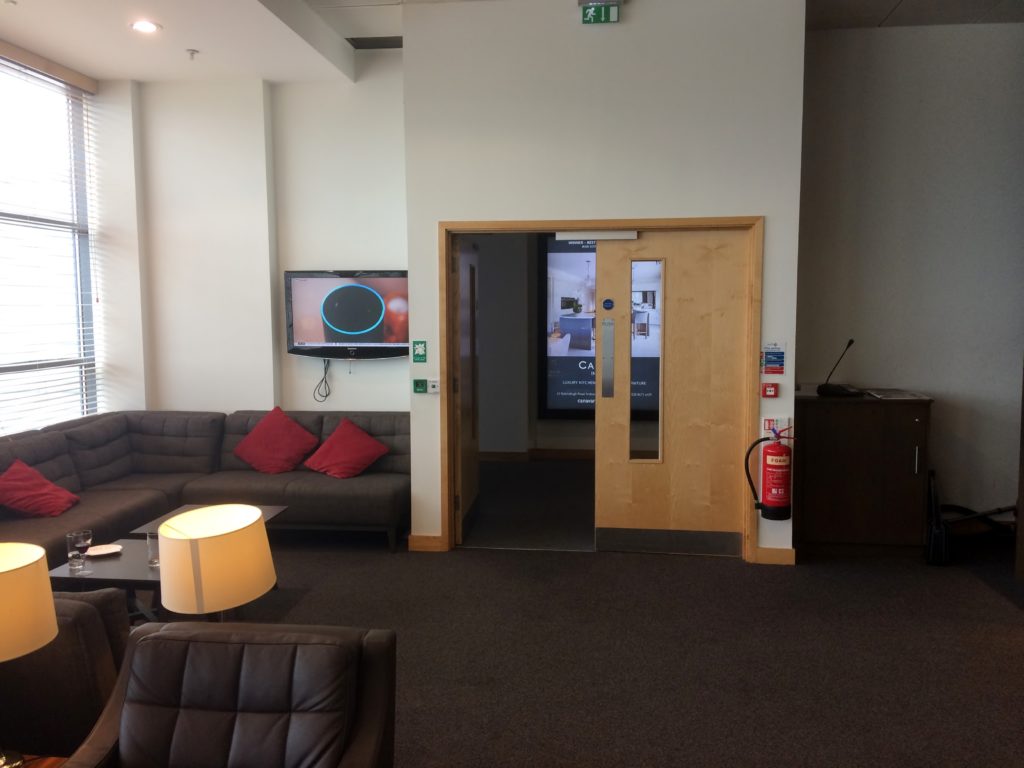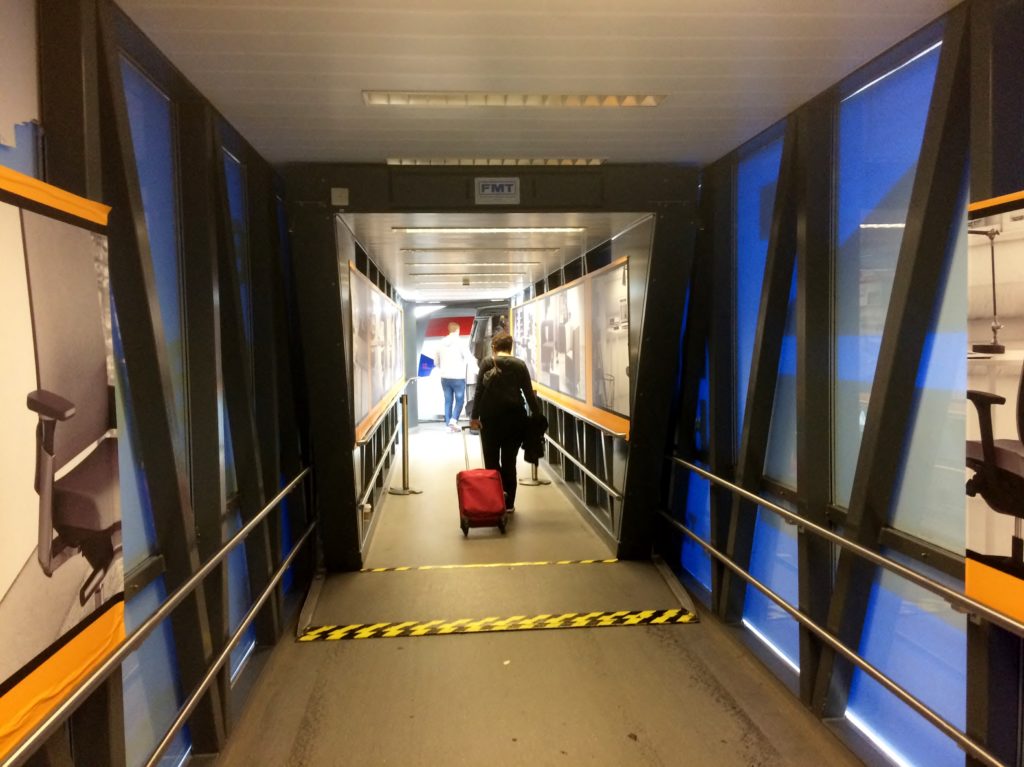 Once the lounge is empty, or at least nearly empty, general boarding is announced at gate A outside the lounge and the rest of the passengers are welcome to board.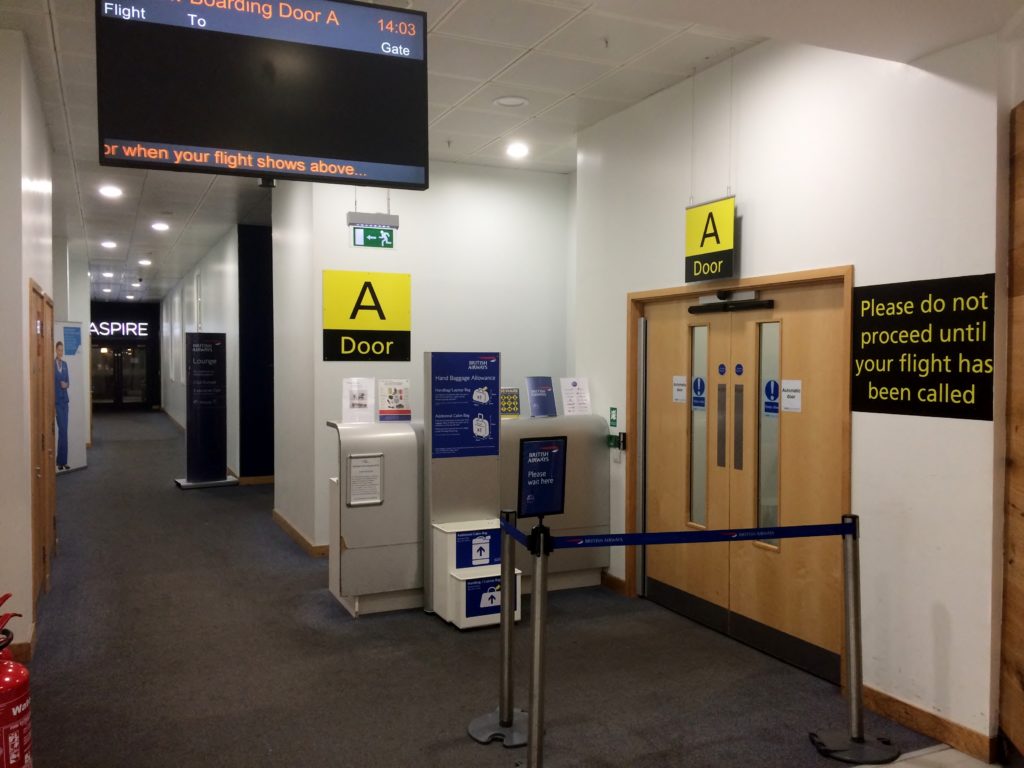 Although a rather simple setup it most definitely works and it creates a rather pleasant premium departure experience. Well done British Airways.