Where is it?
The Senator Cafe is located in the Schengen transit area of terminal 2, the Lufthansa and Star Alliance terminal in Munich. The entrance is right opposite the regular Senator lounge close to gate G27.
How do I get in?
A Star Alliance gold card or a Miles & More Senator card will get you in as long as you fly with Lufthansa or Star Alliance from Munich the same day. You also get in if you fly with Lufthansa or Star Alliance in first class.
However, it is worth mentioning that the Senator Cafe is only open on weekdays from 5 am until 9 pm. There is no access on weekends.
What's it like?
The Lufthansa Senator Cafe at Munich Franz Josef Strauss airport is an interesting concept. When Lufthansa made a major investment in its first class products a couple of years ago this lounge opened as the Lufthansa first class lounge in Munich. However the lounge was, and still is, very small. It is tiny, basically just a small room. It did not take long until the passengers required something larger and eventually a significantly larger first class lounge opened, spread over two floors with the possibility to use it both for Schengen and non-Schengen departures. The old lounge space was left empty, but rather than returning it to the airport authorities Lufthansa made it into an extra Senator lounge for gold card holders. Not a proper Senator lounge, but instead a cafe-style place, where you can drop in for a freshly brewed cup of coffee, a glass of wine and some snacks.
The lounge is indeed very small with seating capacity for only 30 passengers. However the entrance is fairly discreet and many people who pass it do not notice it and head for the regular Senator lounge instead. It is still very much of an oasis from the busy transit hall.
The lounge still has much of the old design from the first class days. If you have visited any of the Lufthansa first class lounges you will find the design rather familiar. After the reception area there is a manned bar to the left, a small self service buffet and different seating areas.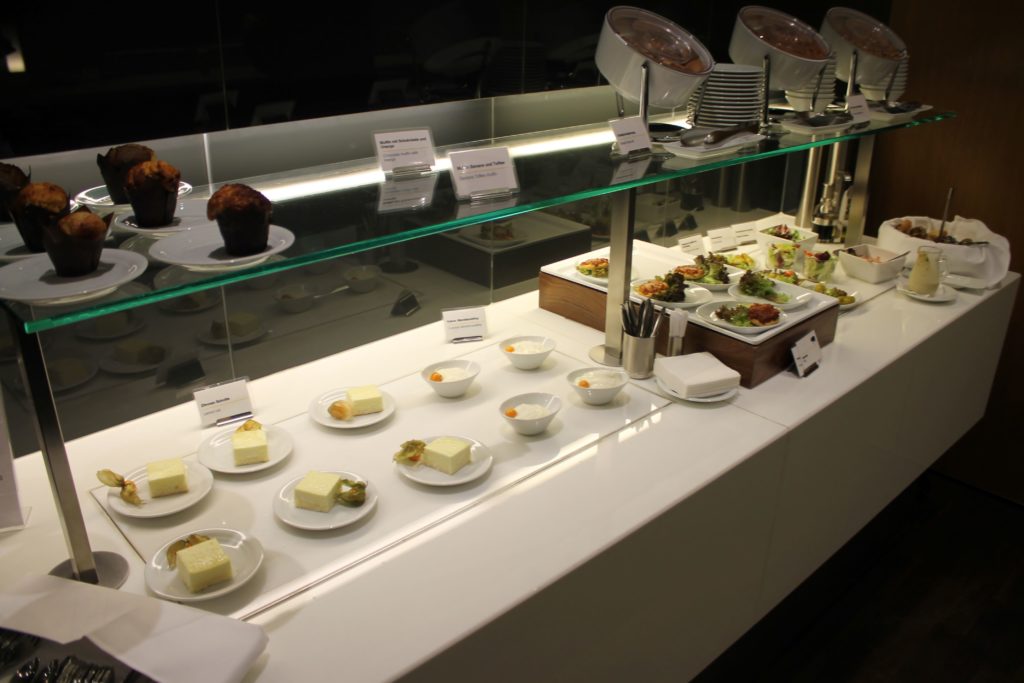 Food and drinks
Although the selection of food and drinks is much more limited than in the regular Senator lounges the offerings are in fact quite nice, as long as you come here with the right expectations. This is a cafe and not a full-service lounge so the focus is on coffee, coffee drinks, juices and snacks such as muffins, croissants, desserts and fresh fruits. There are usually also some salads available, a cold pasta dish and in the morning yoghurt and cereals are offered.
At the manned bar you can order freshly brewed coffee, coffee drinks, wine and a small selection of spirits from a barista. Usually there are also sandwiches and bagels to order.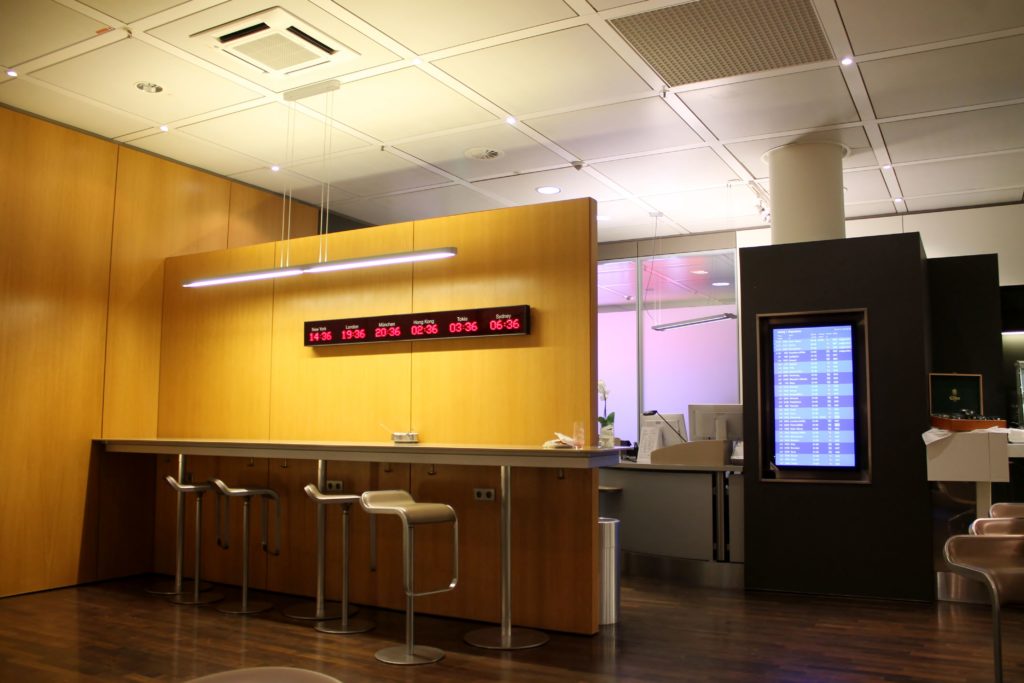 Other facilities
As in all Lufthansa lounges free Wi-Fi is available and there is a rack with newspapers and magazines. The reception desk can assist with transfer check-in and rebookings.
However there are no restrooms in the lounge. And if you want to take a shower you need to visit the regular Senator lounge opposite the Senator cafe.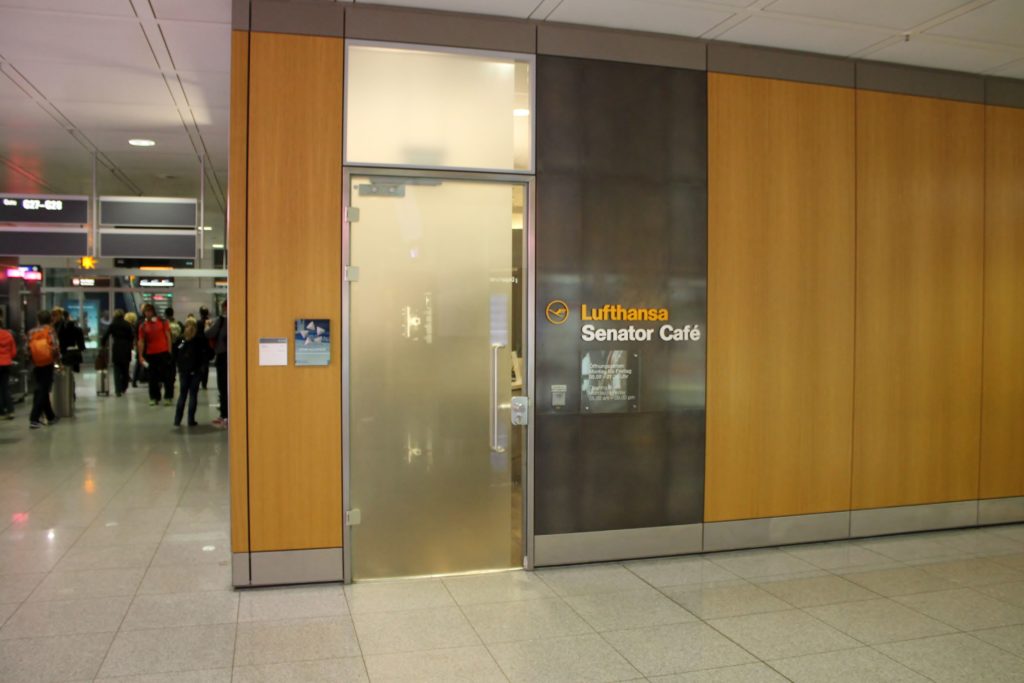 Final impression
This is not a regular lounge with the traditional facilities but a fun and different concept. You will definitely find better coffee here than in most regular lounges and as the entrance is rather discreet far fewer people make it here than to the regular lounges, which usually makes this a pleasant and relaxing place to visit.