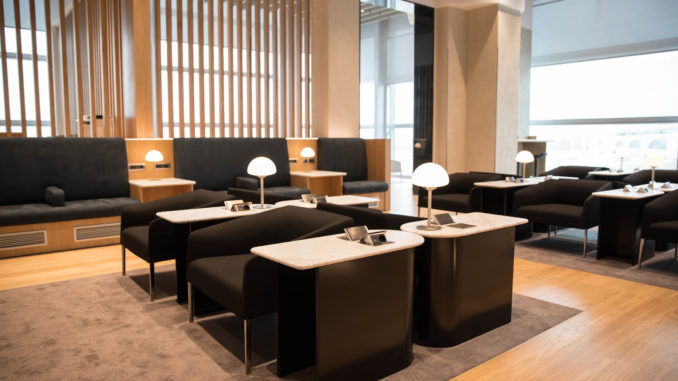 British Airways today opened its doors to its new lounge at Rome Fiumicino airport. The lounge is also the launch of a brand new British Airways lounge concept which will be introduced also at other airports in the future. The aim is to offer "the very best of British and European design and delivering a luxurious and contemporary look and feel".
The new lounge in Rome measures 460 sqm with seating for around 140 customers. It is divided into different areas suitable for different categories of passengers, either to those who need to work or those who want to relax before the flight.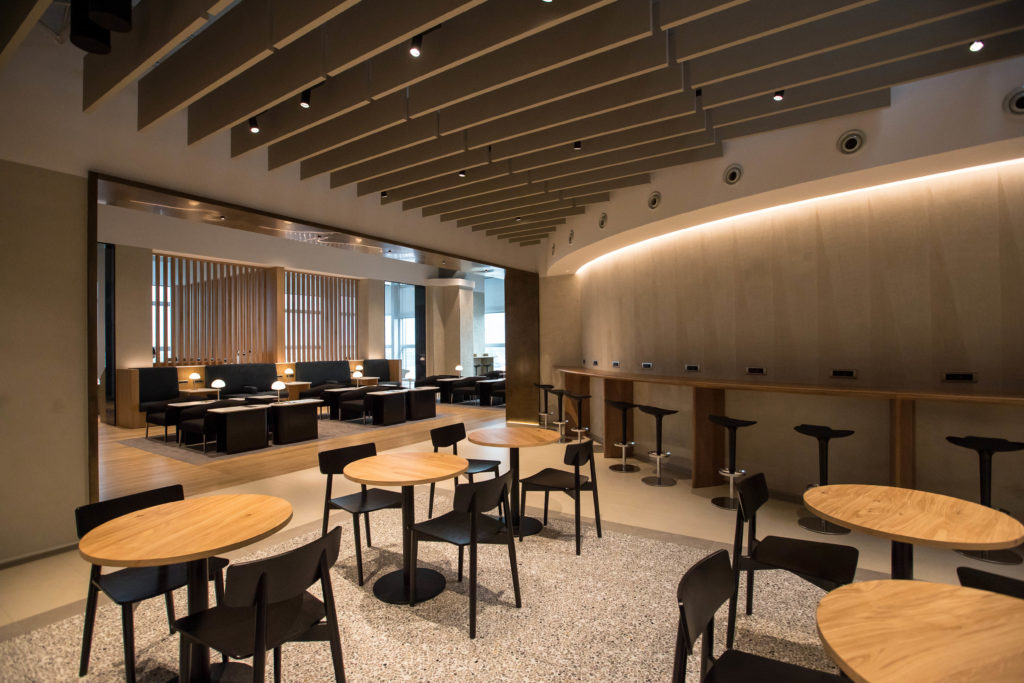 A signature feature of the new lounge concept is the centre-piece granite topped bar, with new lighting and comfortable bar stools.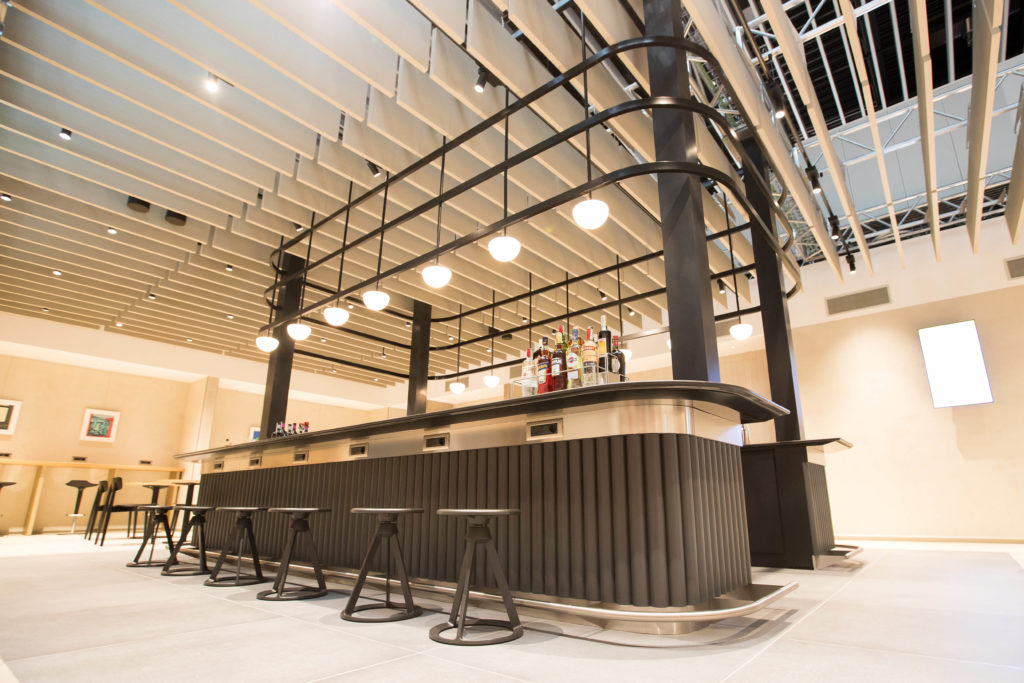 During peak times there will be a mixologist working at the bar and customers will be able to order drinks and cocktails. During the rest of the day drinks will be available for self service.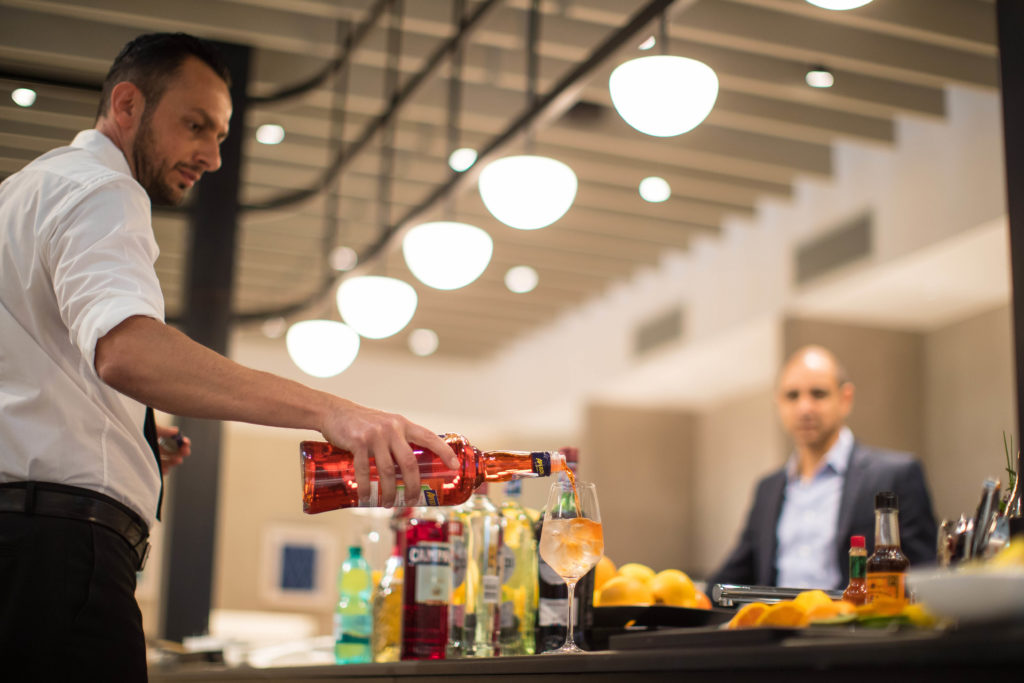 The lounge also offers a good view of the tarmac and some of the runways. There are also electronic blinds at the windows with sensors to react to light and heat.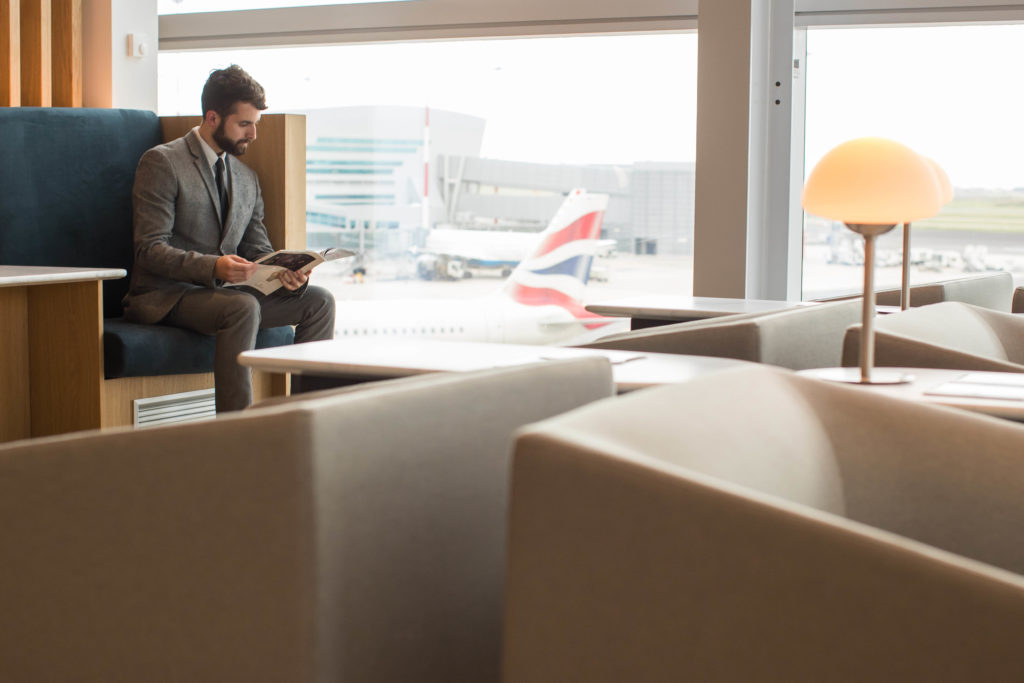 The lounge also features artwork by English artist Patrick Caulfield.
Access is provided to British Airways and OneWorld first class and business class passengers as well as British Airways Silver and Gold and OneWorld Sapphire and Emerald members travelling on British Airways or a OneWorld carrier.