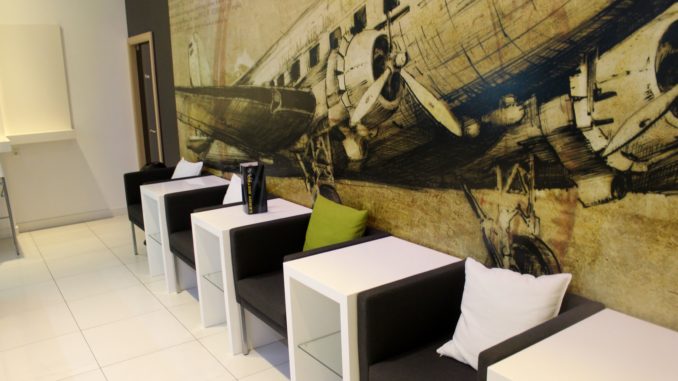 Where is it?

The Menzies Aviation Lounge is located in the Schengen section of terminal 2. It is located next to the SkyCourt shopping area, on the first floor after the escalator, next to the SkyCourt Lounge.
How do I get in?

A limited number of airlines use the lounge such as LOT and Czech Airlines. It is also possible to enter using various credit cards and lounge cards such as Priority Pass and Diners Club.
What's it like?

The lounge is small, basically just a medium-sized room, which has been divided into two different areas using the self-service buffet counter as partition. The design is very modern and quite pleasant with a contemporary design and with a mix of tables and chairs in the dining section and some comfortable armchairs, which also have small side tables. Overall the lounge feels very tidy and well-maintained and gives a good first impression.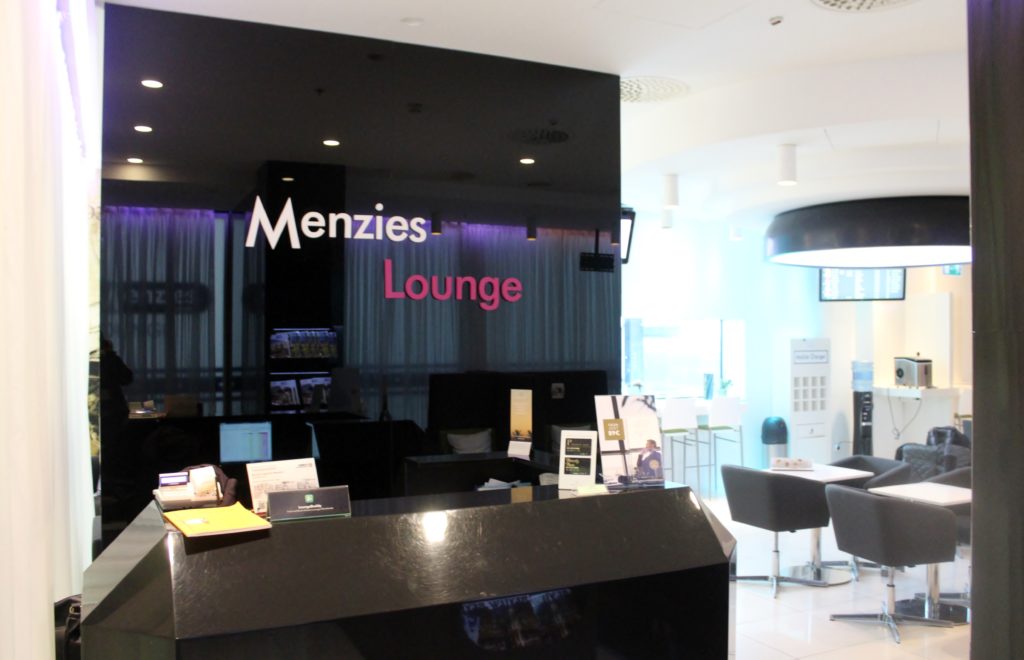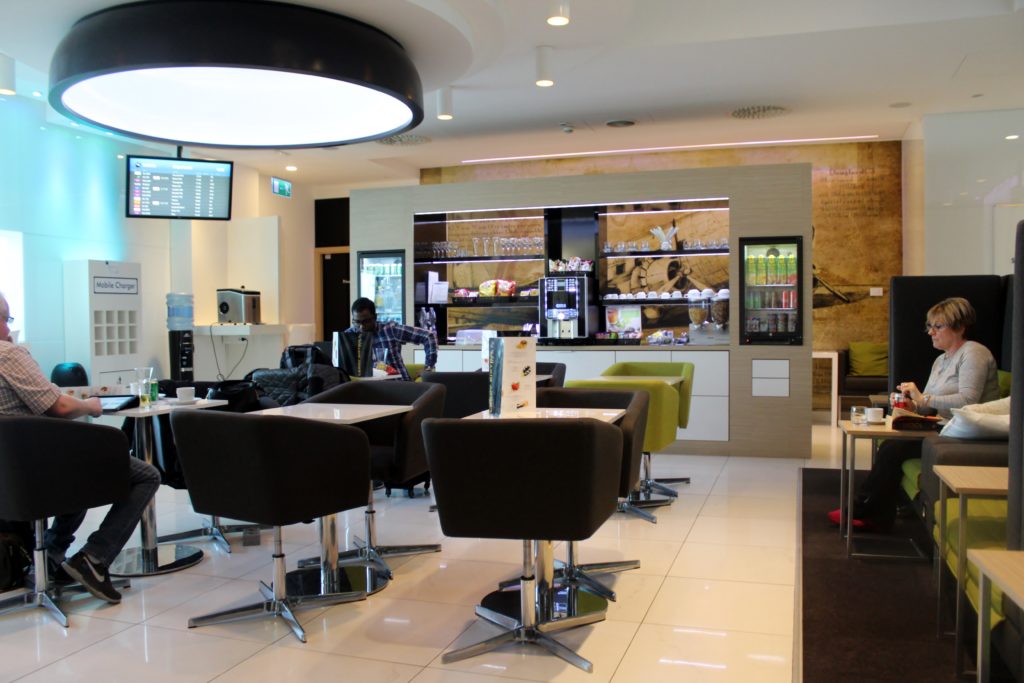 A fun part of the lounge is the large aircraft painting in the inner part of the lounge showing a large, what looks like an old DC-3.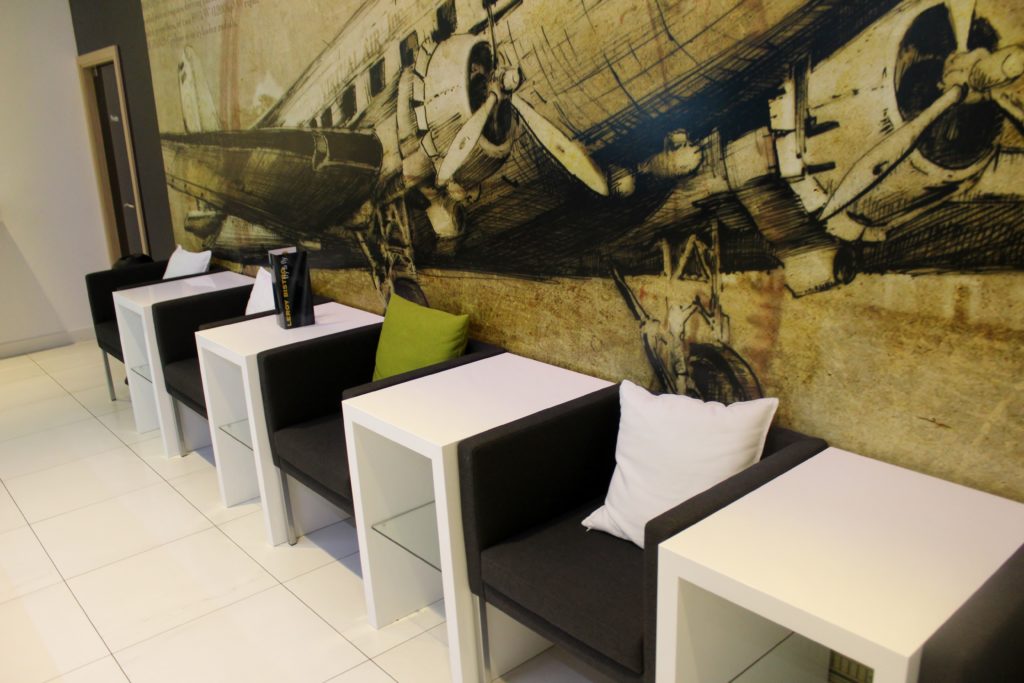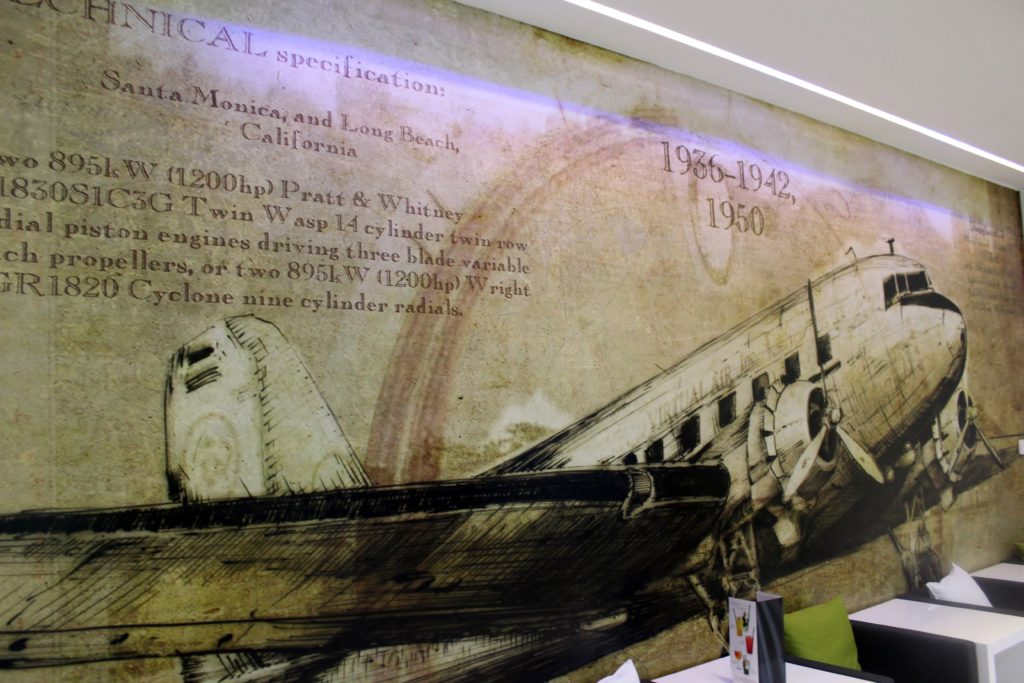 Food and drinks

There is a small self-service buffet area in the middle of the lounge which is also used to divide the lounge into two areas and reduce the noise level. The selection of food is limited to some snacks, pastries, crisps and chocolate bars with little substantial to eat.
The drinks selection is the standard assortment of soft drinks, beer and wine, a limited selection of spirits, tea and a coffee machine.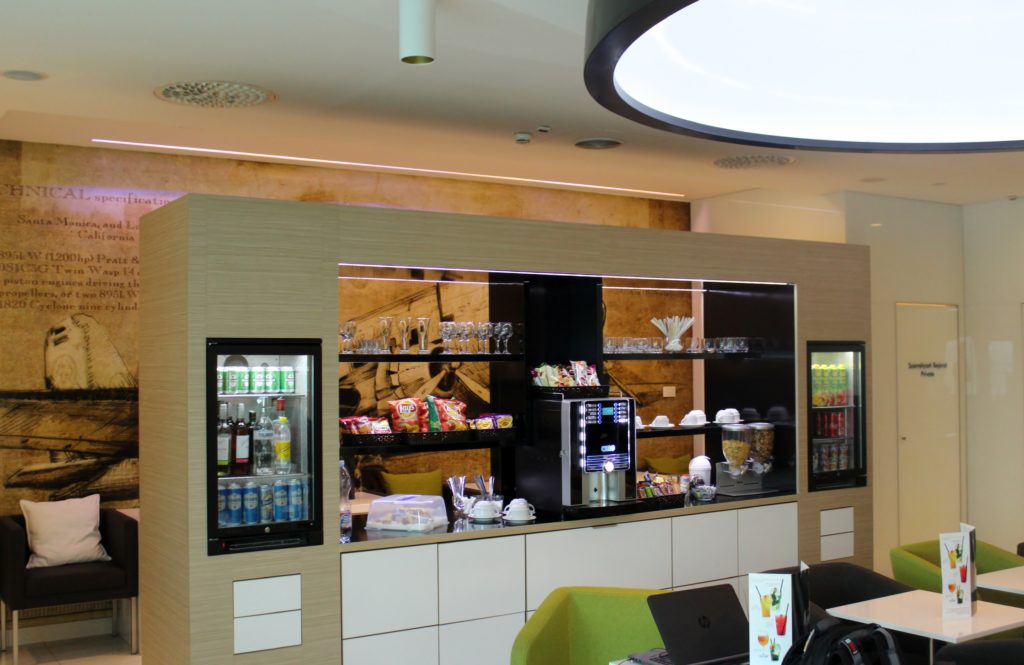 Facilities
Restrooms are located inside the lounge but there are no showers. Free Wi-Fi is available and it is possible to charge a mobile phone using the charging wall next to the buffet area.
There is a limited apron view through the windows in the lounge. Actually there is a small corridor just outside the windows, between the lounge and the apron, which is used to reach a restaurant and a smoking area. There are large windows of both sides of the corridor so when there are no people passing, and the weather is good, it is possible to see parts of the apron and one of the runways from the lounge.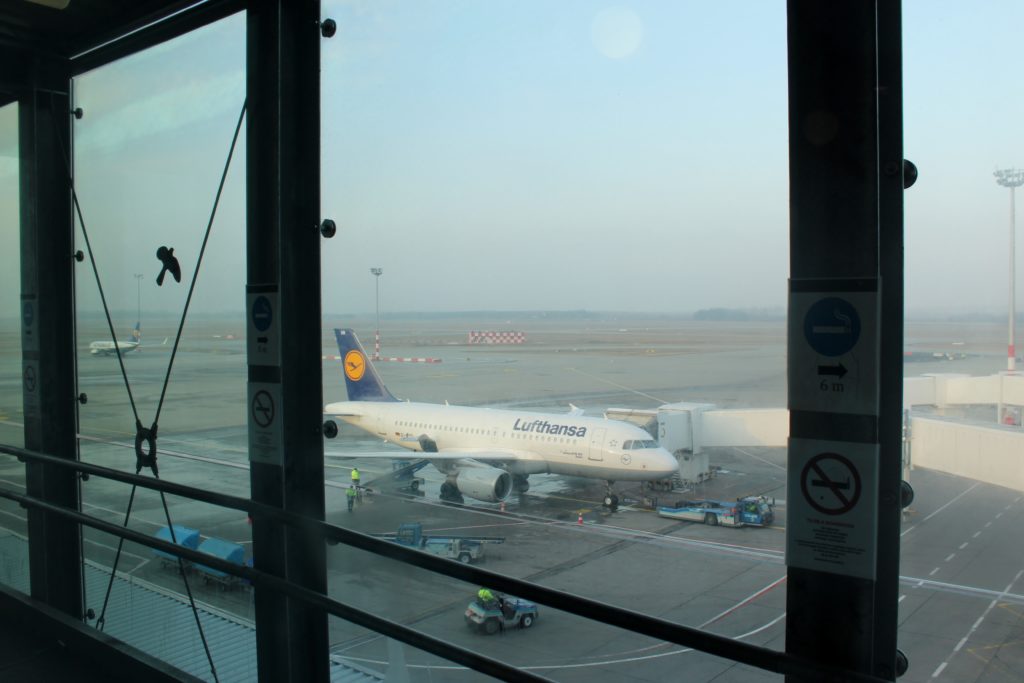 Final impression

The lounge is small and as for food and drinks there are better lounges at Budapest airport. But the lounge has a very nice, modern and contemporary design. The aircraft wall is quite cool and overall it is a nice place to grab a drink before the flight.