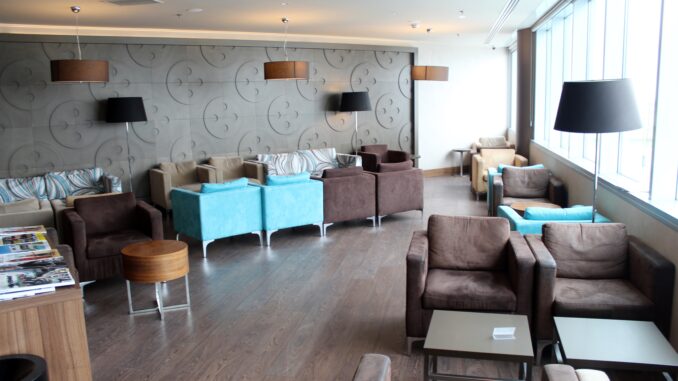 Where is it?

There are two Celebi Platinum Lounges at Budapest airport. One located in terminal 2A (Schengen) and one located in terminal 2B (non-Schengen).
The non-Schengen lounge is located airside in the transit hall of terminal 2B. The lounge is located on mezzanine level, one floor above the main transit hall with the gate areas. The stairs and the lift to reach the lounge are located opposite gate B7.
How do I get in?

This is the only lounge in the non-Schengen area and is used by most full-service airlines flying to non-Schengen destinations for their premium passengers and top-tier frequent flyers, including British Airways, Qatar Airways, Turkish Airlines and American Airlines.
It is also possible to pay for access and use various lounge schemes such as Priority Pass and Diners Club.
What's it like?

The lounge is very similar in design to the Celebi Platinum Lounge in the Schengen area with the same furniture and interior design. However in contrast to the Schengen lounge this one has a view overlooking the apron and parts of the runways.
The lobby and reception desk are located in the centre of the lounge. After registration there are seating areas to the left while the area to the right is used for the self-service buffet and the dining area.
For a small lounge the Celebi Lounge is actually not bad and the design is very attractive. The contemporary design goes in blue, brown and beige and there are plenty of comfortable sofas and armchairs throughout the lounge. There are also a few nice design details such as the nice lamps and the rather odd-looking reception desk with its large mirrors.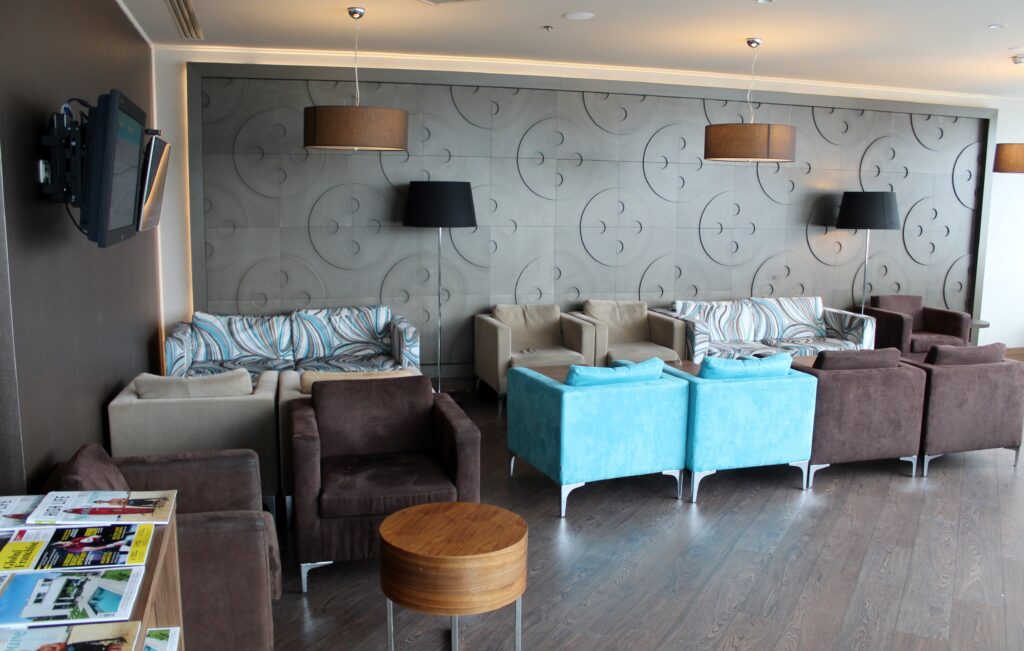 And indeed there is a decent view overlooking the apron at the non-Schengen terminal 2B and the runways.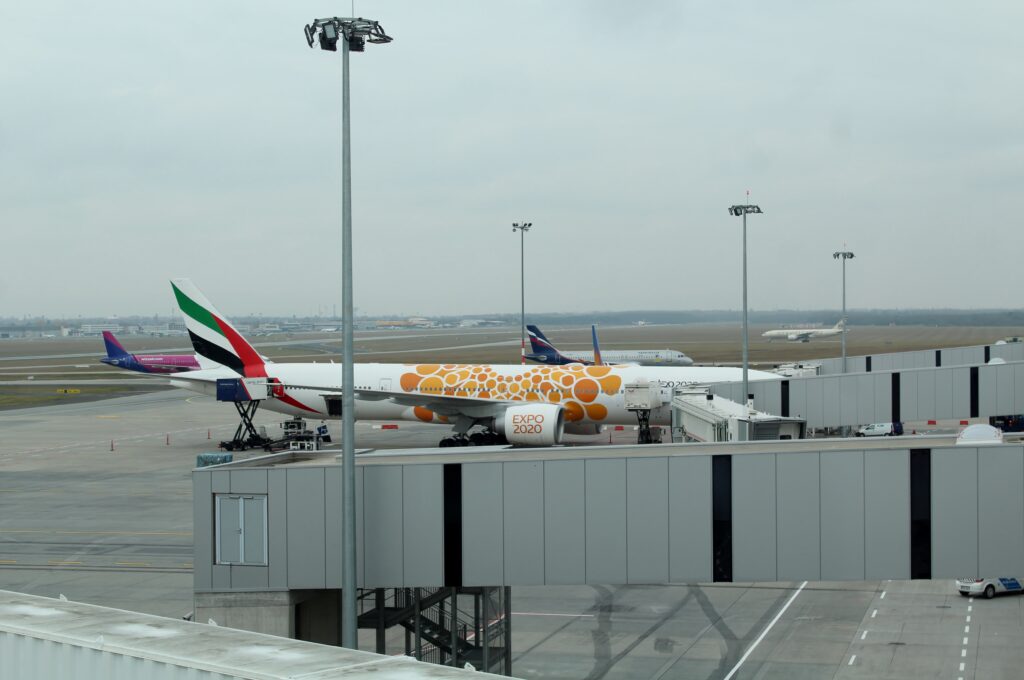 Food and drinks

There is a spacious self-service buffet area in a corner of the lounge with food, snacks and drinks.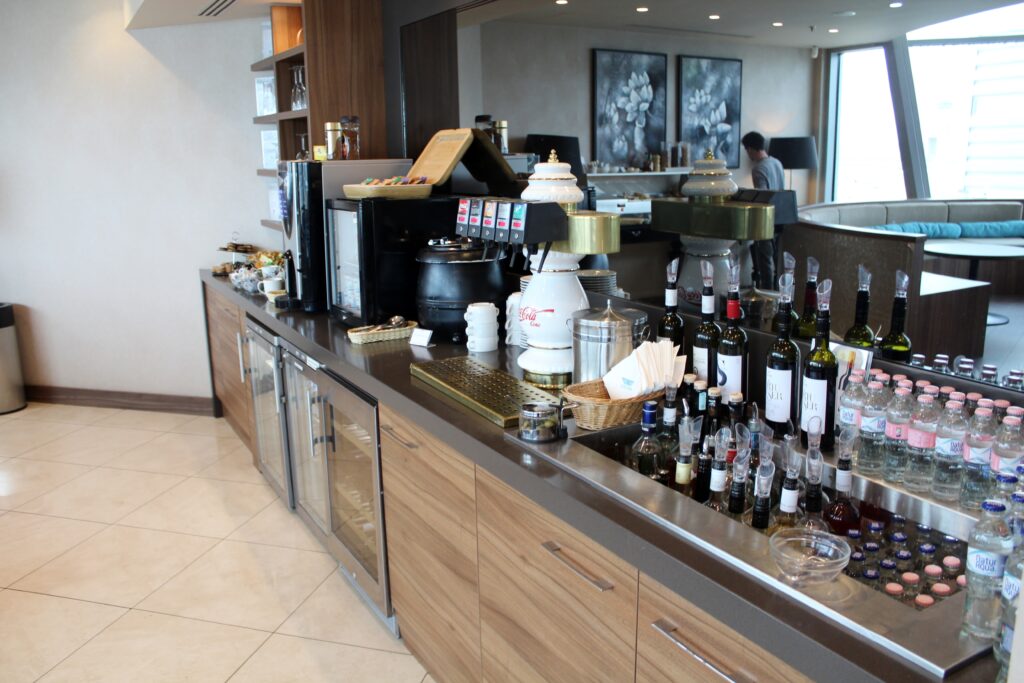 The selection of food, although not very extensive, is rather good with a cold buffet as well as some snacks, fresh fruits, soup, bread rolls and desserts.
The drinks selection is also quite good with red and white wine (mostly Hungarian brands), beer and various spirits, including a few local Hungarian liqueurs. There are also juices, soft drinks, coffee and tea.
Facilities

Free wireless internet is available and there is a standard selection of newspapers and magazines at the reception. There are also several TVs and departure monitors in the lounge.
There are no showers in the lounge and no restrooms. The nearest restrooms are located just outside the lounge around the corner.
Final impression

A surprisingly pleasant third-party lounge with a cool and contemporary design. It is not particularly large but has a good apron view and a decent cold buffet and selection of drinks.