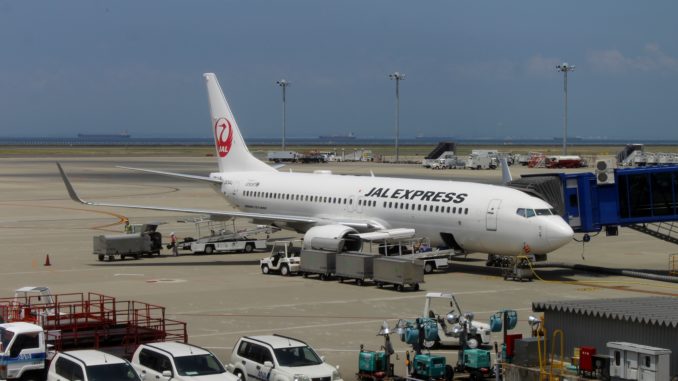 Departure experience

I transited at Tokyo Narita airport from an international flight to a domestic flight, which naturally meant having to pass through passport control and customs and reclaim and recheck of the luggage.
Narita is not a major domestic airport in Japan with most domestic flights to and from Tokyo operating at Haneda airport in downtown Tokyo. However there are a few domestic flights of both ANA and JAL at Narita airport, mostly to enable smooth connections to and from international flights as there is a rather long transfer between Haneda airport and Narita airport by bus or train.
In terminal 2 at Narita airport, the terminal used by JAL and most OneWorld carriers, there is a small domestic section. After I had reclaimed my luggage in the international arrivals hall and passed through customs I followed the signs for domestic check-in.
There were a few desks open with not a single person in line and I was immediately checked in at the premium desk. I already had a boarding pass for the flight, I got that when I checked in at the departure airport, but my suitcase was only tagged to Tokyo. A new baggage tag was immediately printed, a priority tag attached and I was informed I could use the domestic lounge as I was flying business class.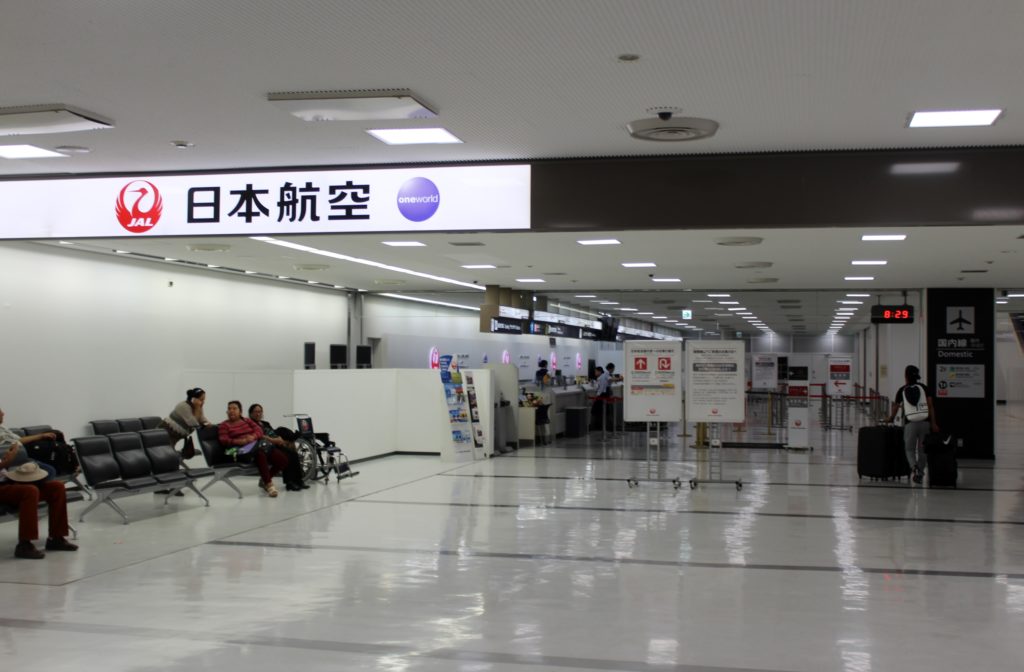 The security control was also completely empty and I found the JAL domestic lounge on the top of an escalator. There was not much to see or do in the domestic transit hall. A small shop, a cafe, a few seating areas and not much else.
The JAL domestic lounge was nothing to write home about. A rather simple but orderly lounge divided into two rooms with mostly armchairs. But just as expected in Japan everything was clean and well-maintained.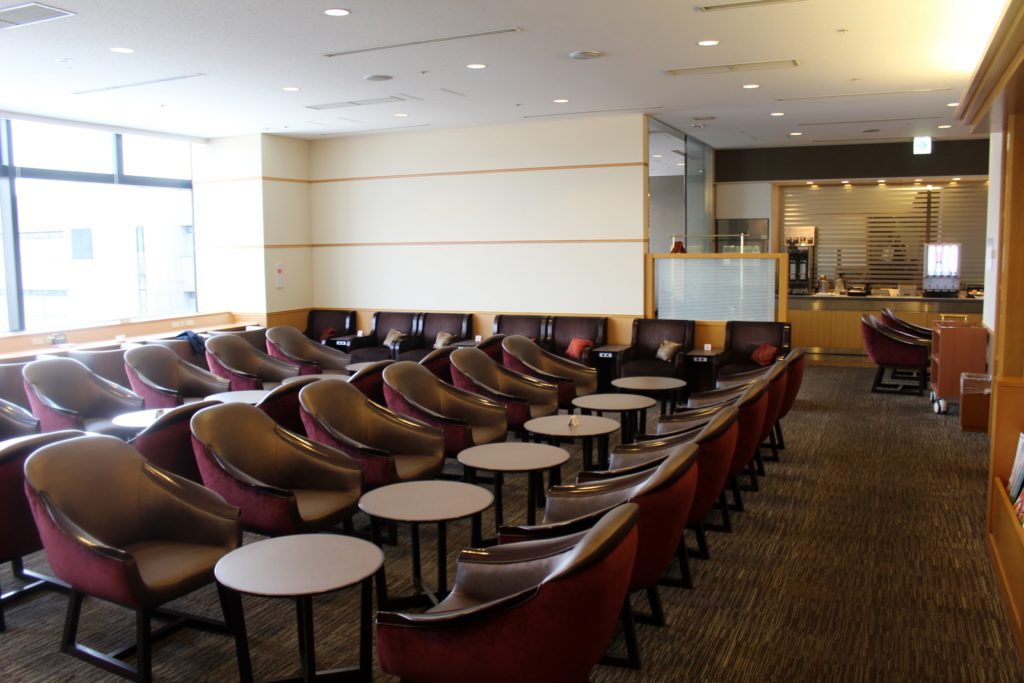 The self-service buffet had some sandwiches and pastries and a rather interesting selection of drinks, including the standard Japanese beer machine, a bottle of whisky but nothing else alcoholic. And of course soft drinks were available, with a soda dispenser, and a coffee machine.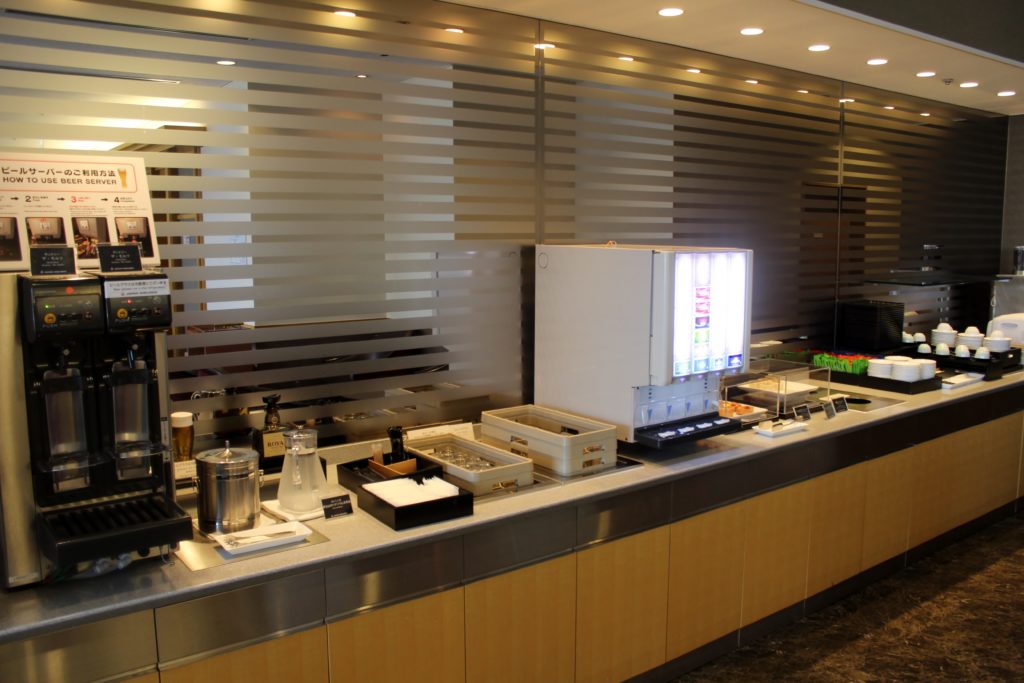 I had a light second breakfast while checking my e-mails. At the same time the building started shaking, it took a couple of seconds to realise there was a small earthquake. Fortunately it was just a minor one which was not even close to cause any damage and the air traffic was never affected, but combined with a bit of jet-lag after a long flight from Europe it was still a rather unpleasant experience.
Read the full lounge review here!
The flight
Tokyo Narita-Nagoya
JAL Japan Airlines flight JL 3083
Departure: 10.05
Arrival: 11.15
Business Class
Boeing 737-800
Seat 02A

There was a very long walk to get from the domestic lounge to the domestic gates. All the domestic gates apparently have letters rather than numbers and the flight to Nagoya was departing from gate R.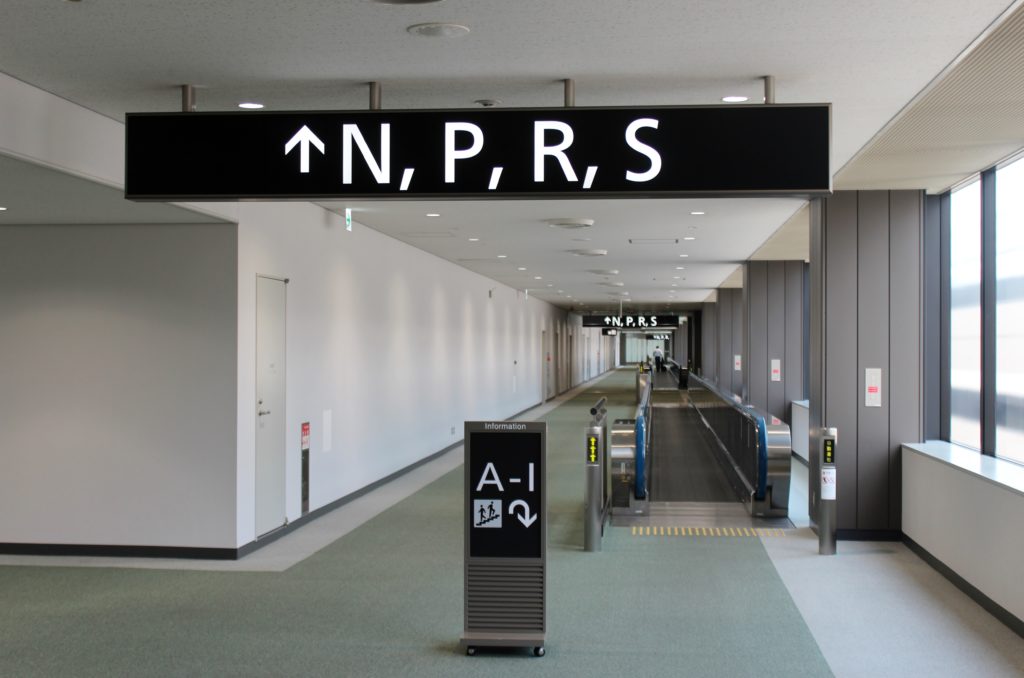 At gate R the gate agent informed us in Japanese and English that the incoming flight was slightly late and that boarding consequently would begin a few minutes late. We could see the arriving passengers entering the building and a couple of minutes boarding was announced.
Families with children were allowed to board first followed by premium passengers, including business class passengers and top-tier frequent flyers. The full boarding sequence was also shown on a large board.
First impression

A Boeing 737-800 was used for the short flight to Nagoya with a domestic configuration onboard. I had pre-booked 02A on the second row. The flight seemed to be pretty full in both economy class and business class.
Even though the incoming flight was late we pushed back just a couple of minutes behind timetable, just after 10 am in the morning. The flight time to Nagoya was expected to be 45 minutes.
Seat and cabin

JAL operates both Boeing 737-400 and Boeing 737-800 aircrafts and there are both aircrafts with domestic and international configurations.
This Boeing 737-800 had a domestic configuration with four rows of business class in a 2-3 configuration, which meant 20 seats in total, and a 3-3 configuration in economy class.
The business class seat was in black leather and had a bit more seat pitch (7 inches /18 cm more than in economy class) and a bit more seat width (1 inch / 2.5 cm), so slightly more personal space but not a huge difference. The Boeing 737 aircrafts with an international configuration have a 2-2 configuration in business class and even more legroom. But of course this was acceptable for a domestic flight.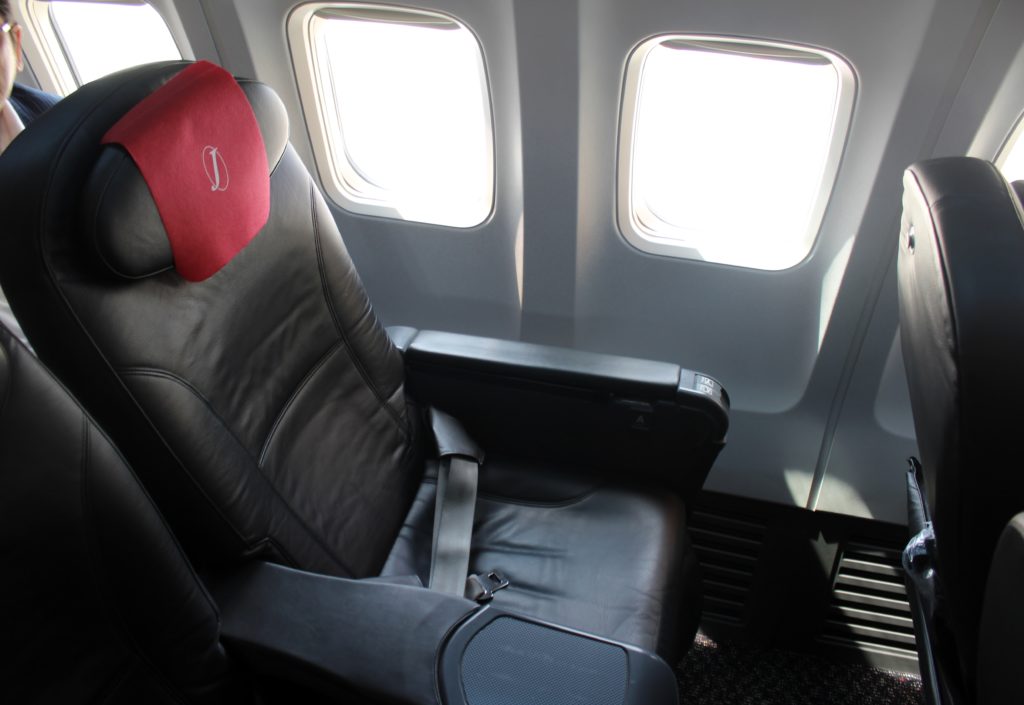 Food and drinks

Although this was a short flight of 45 minutes I expected some kind of inflight service, especially when travelling in business class and on a flight in Asia in particular.
As the seatbelt sign had been switched off the cabin crew passed through the cabin with a trolley. One of the flight attendants showed me the menu, which also had pictures of the choices available which included beer, coffee and various soft drinks.
It was still quite early so I was happy with a cup of coffee, which was poured in a paper cup. That felt very strange in business class, and in Japan of all countries. I really had expected at least a proper cup or mug.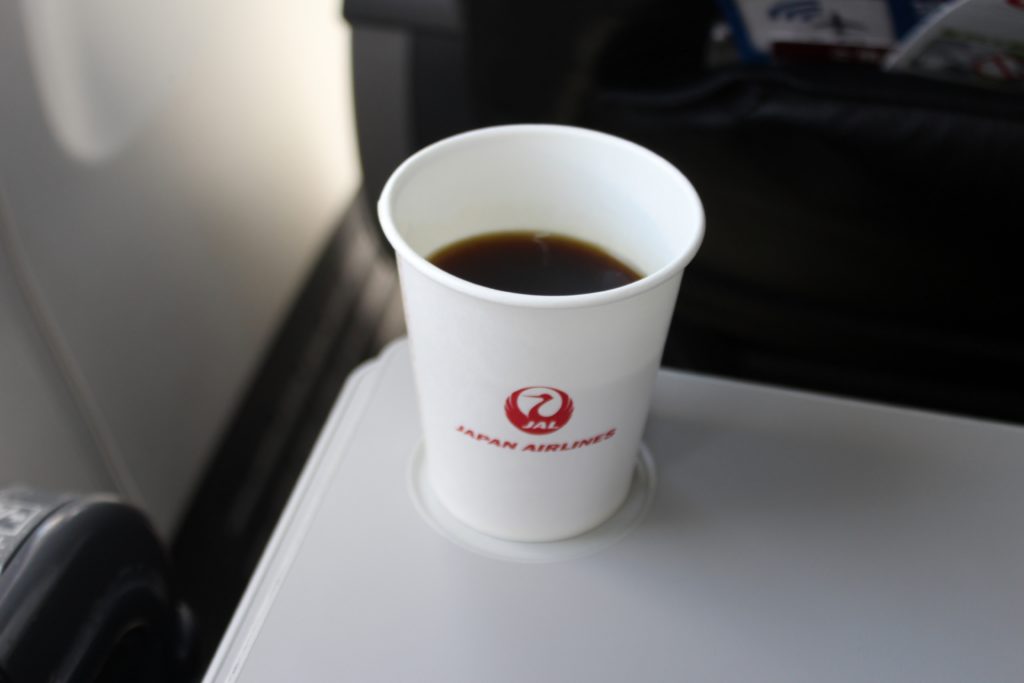 I was still unsure whether there would be something else to accompany my coffee. A sandwich, a pastry, a chocolate bar, basically anything to eat. But I slowly finished my coffee, the paper cup was collected, and that was it. Apparently you could order some soup, it was also on the menu and my seat neighbour ordered it. But there was nothing else.
The service

The flight attendants were friendly and polite, pretty much as expected in Japan, and there was nothing to comment about regarding their work. But of course the inflight service can only be described as meagre, even pathetic. As a full-service airline in Asia I had expected far more. Even most airlines in Europe would have provided something far better than this on a similar route.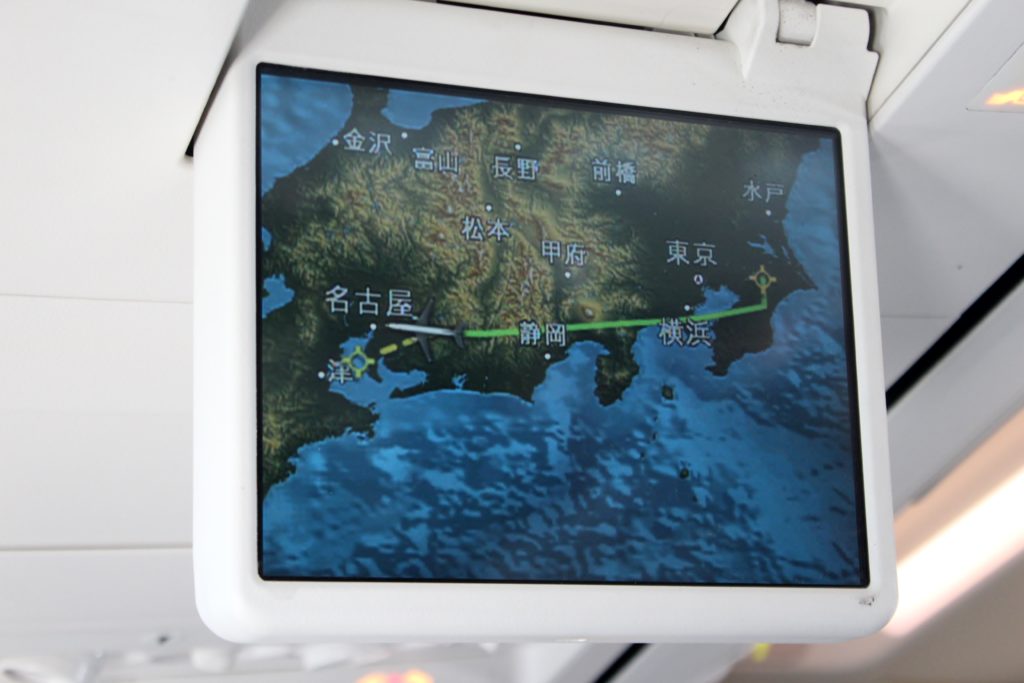 Arrival experience

We got a beautiful view of Nagoya and the bay before we touched down at Nagoya Centrair Airport right on time just after 11 am. The weather was nice and sunny.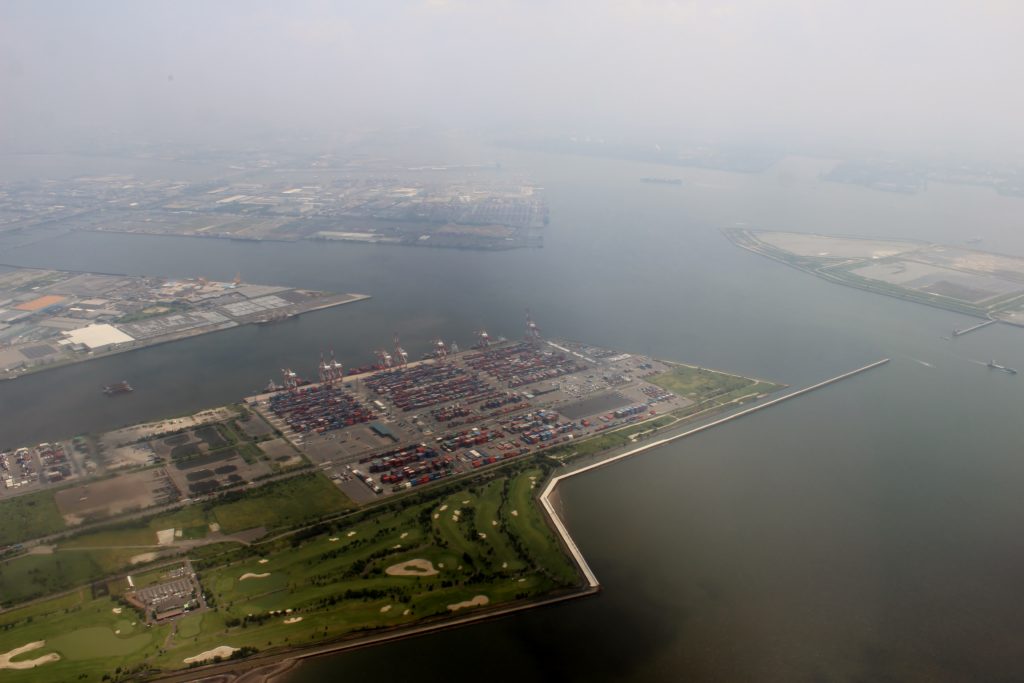 The baggage reclaim area was decorated with Japanese lucky cats. Quite nice to look at while waiting for the baggage delivery to start.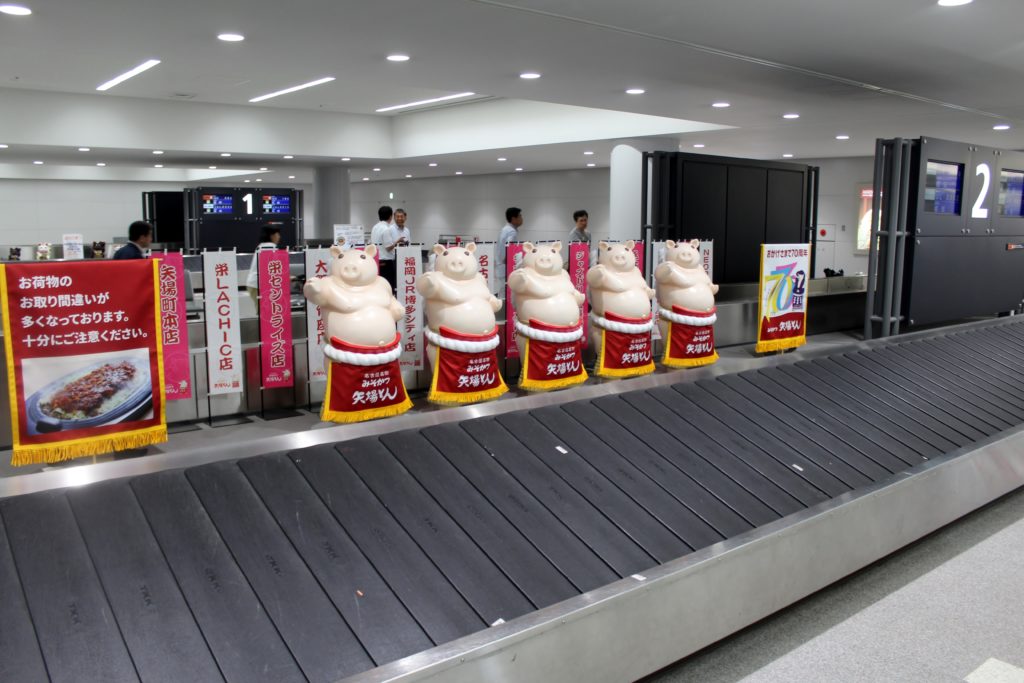 And of course the priority baggage delivery worked like a dream, as usual in Japan. The priority-tagged bags all came out first.
Another very useful thing was the bin next to the exit from the baggage reclaim where you could put your old baggage tags. Why do they not have these at more airports around the world?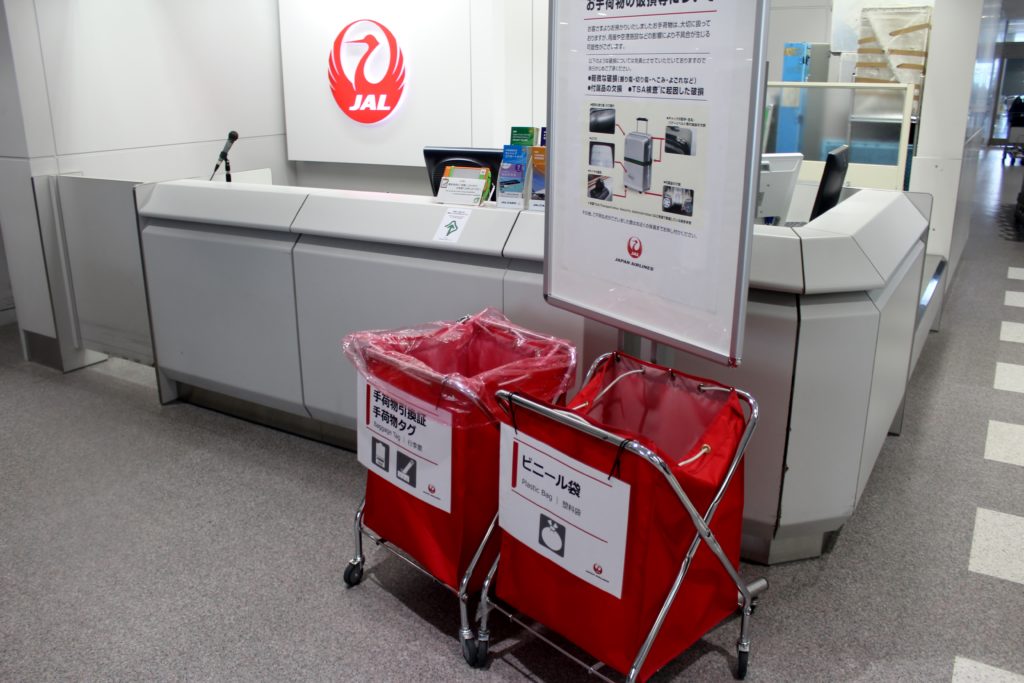 Final impression

Comfortable seat, friendly cabin crew and good priority services at check-in and upon arrival. But the inflight service was really disappointing for a full-service airline in Asia in business class. I had expected far more.