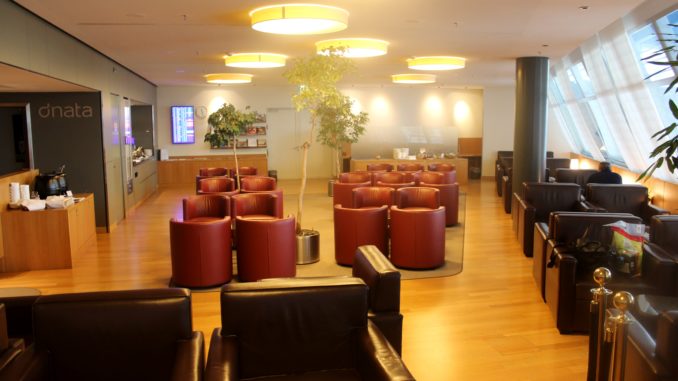 Where is it?

The Dnata Skyview Lounge is located airside in the main terminal building, in the Schengen transit hall. The entrance is on the third floor, not far from the passport control to concourse D. The lounge lobby and reception area is shared with the Aspire Lounge (Skyteam Lounge and OneWorld Lounge).
How do I get in?

The Skyview Lounge is accessible to holders of several different credit cards and lounge cards. It is also used by a number of airlines not having their own lounge at the airport.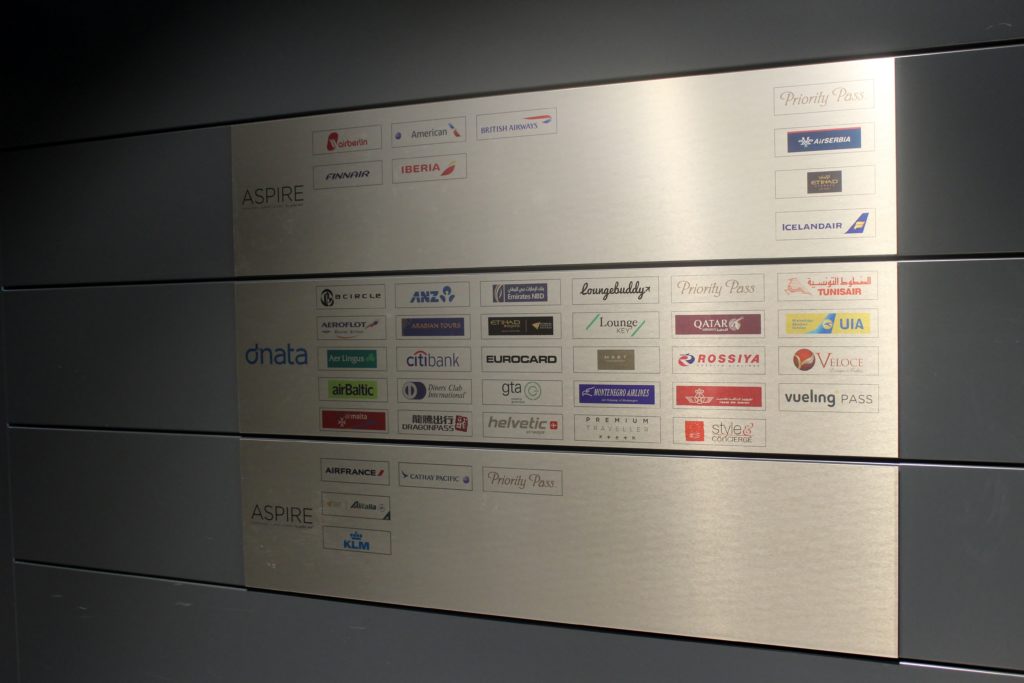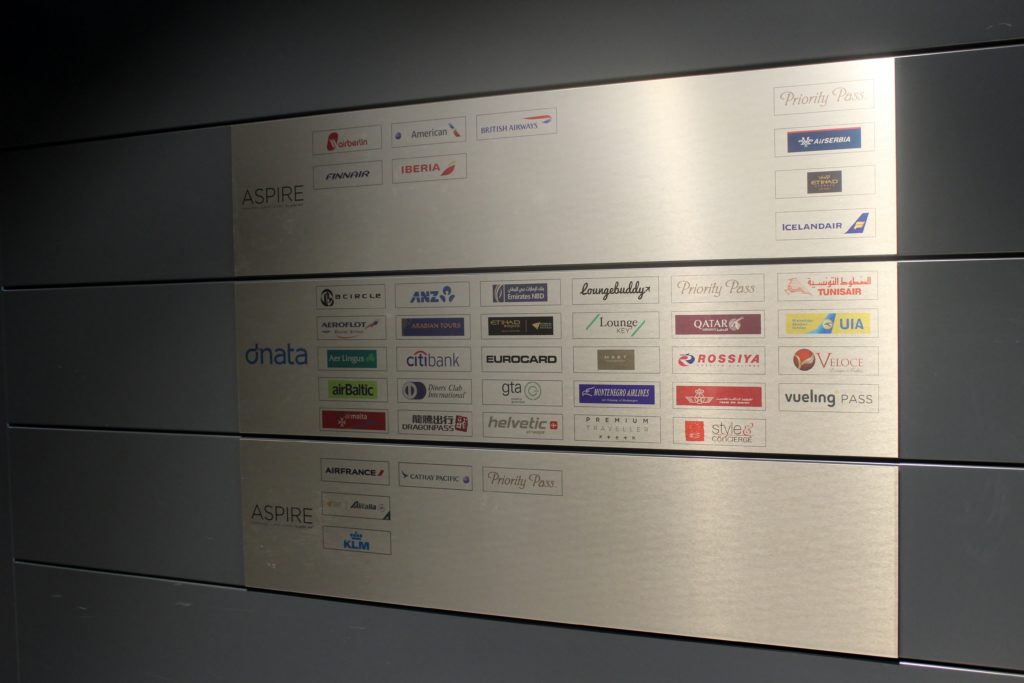 What's it like?

The lounge is basically one large room with leather armchairs in red and brown and with different plants used as decorations. The interior is tidy and well-maintained but possibly a bit boring and uninspiring. There are panorama windows facing the transit hall with a limited view of the apron.
In the past the reception desk was located inside the lounge, it has now moved to the lobby area outside and is shared with the Aspire Lounge nextdoor. The person working there handles the registration process for both lounges. The reception area inside the Skyview Lounge is now empty, although the old reception desk is still there.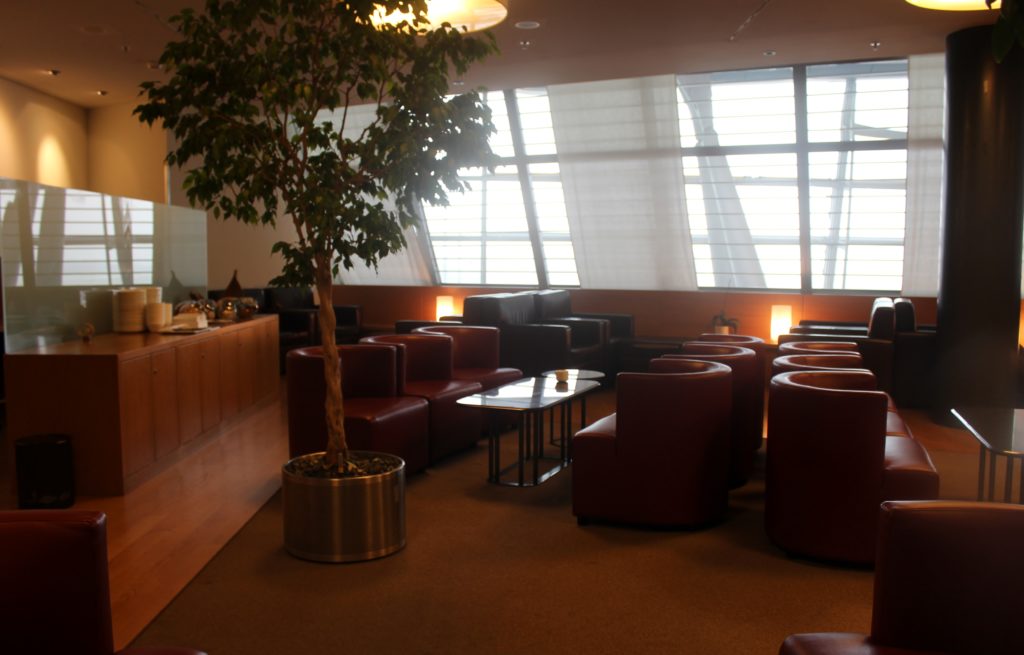 Food and drinks

The buffet area offers a selection of snacks and drinks for self service in a tidy buffet area. The food selection consists of sandwiches, pastries, snacks, yoghurt and fruits, however there is nothing hot available and no proper cold food such as cold cuts or pasta salad.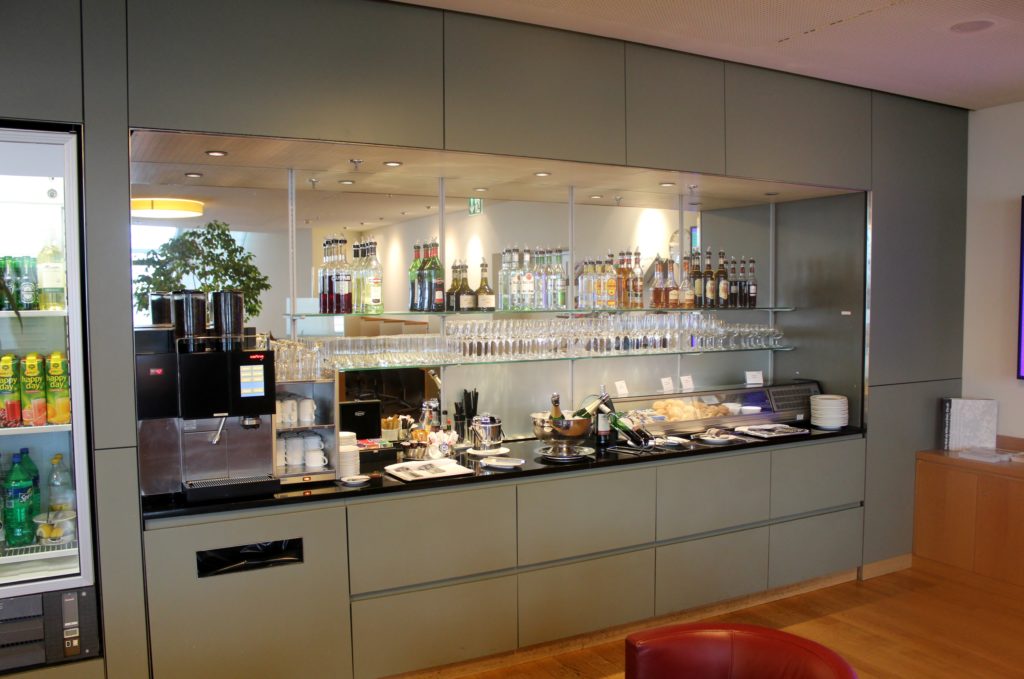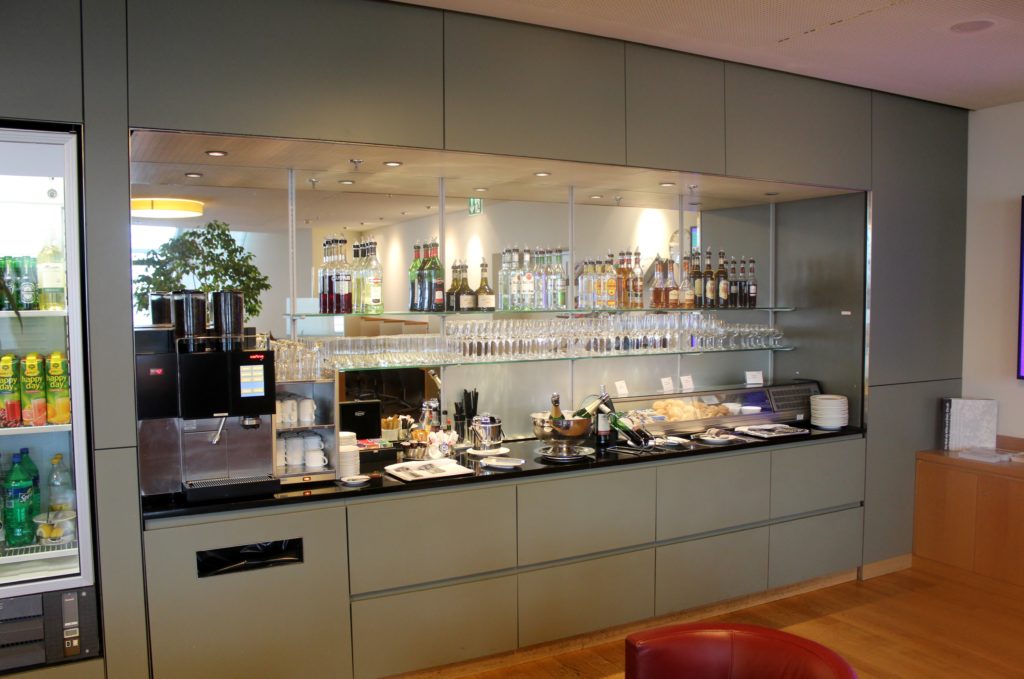 Red, white and sparkling wines are offered and there is a standard selection of beer, soft drinks and juices in a fridge.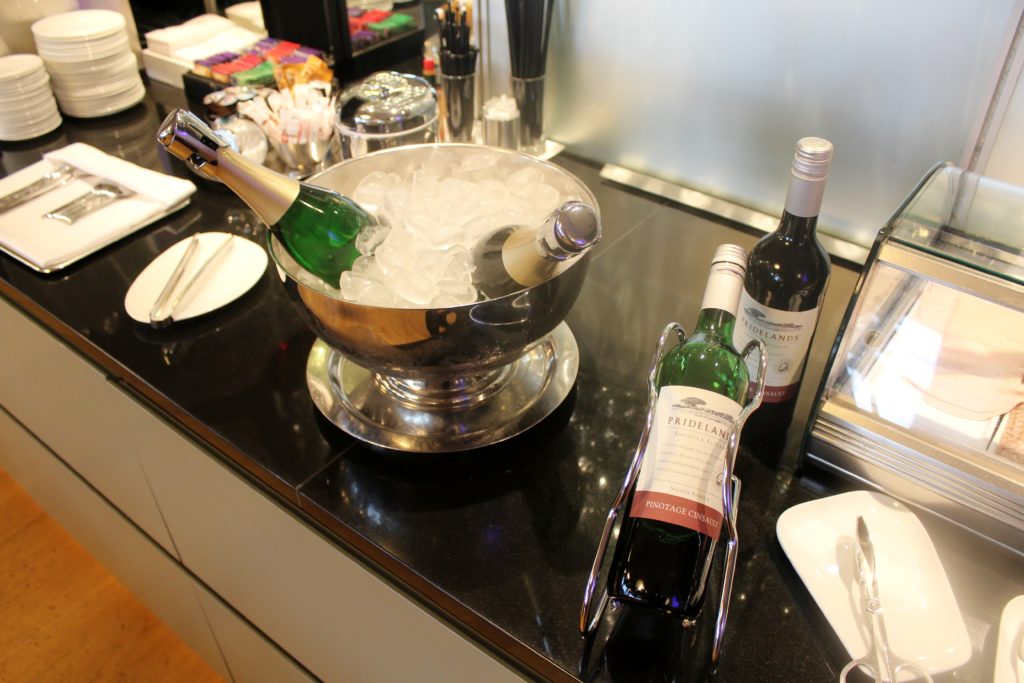 There is also a selection of spirits, including gin, vodka and whisky. Nothing extraordinary, mostly the standard brands.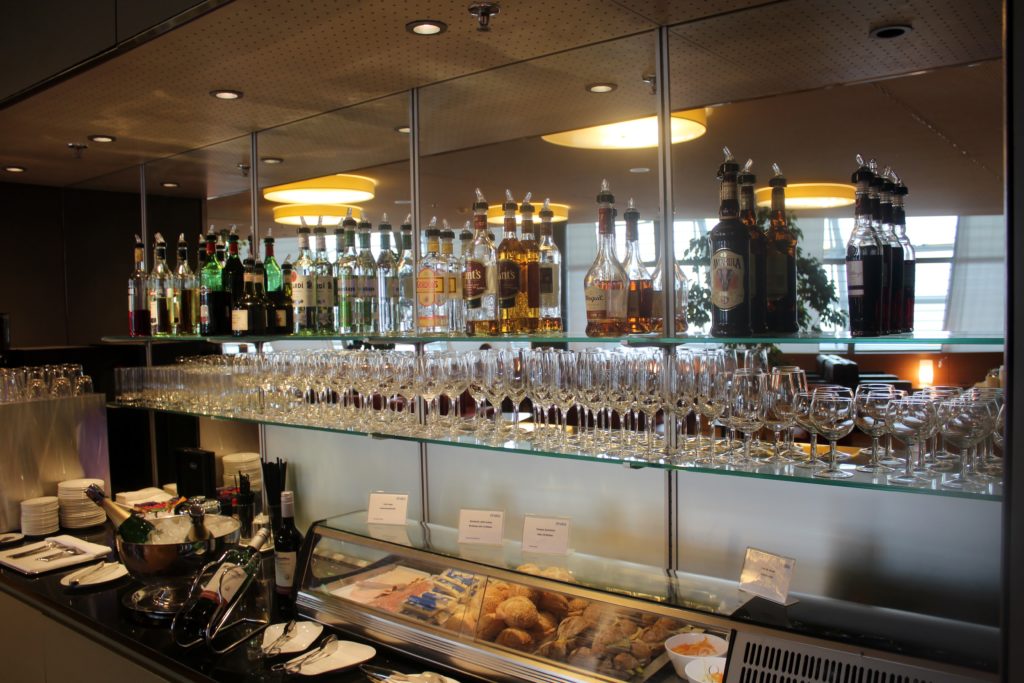 Facilities

Free wireless internet is offered throughout the airport and naturally also in the lounge. The receptionist will usually print a small piece of paper with the personal access code during the registration process.
Restrooms are located in the lobby area outside the lounge and are shared with the Aspire Lounge. There are no showers available.
Final impression

A standard third-party lounge. Nothing to complain about but nothing out of the ordinary either. It does its job, no more no less.