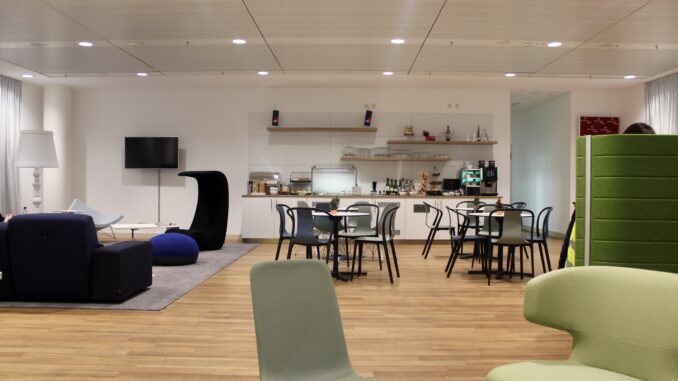 Where is it?

The Primeclass Lounge is located airside in the transit hall. After the security control, turn left and continue straight ahead. You will find the lounge on the left hand side opposite gate A04.
How do I get in?

A number of airlines use this lounge, pretty much all full-service airlines not connected to Lufthansa or the Lufthansa Group (which use the Lufthansa Business Lounge and the Lufthansa Senator Lounge).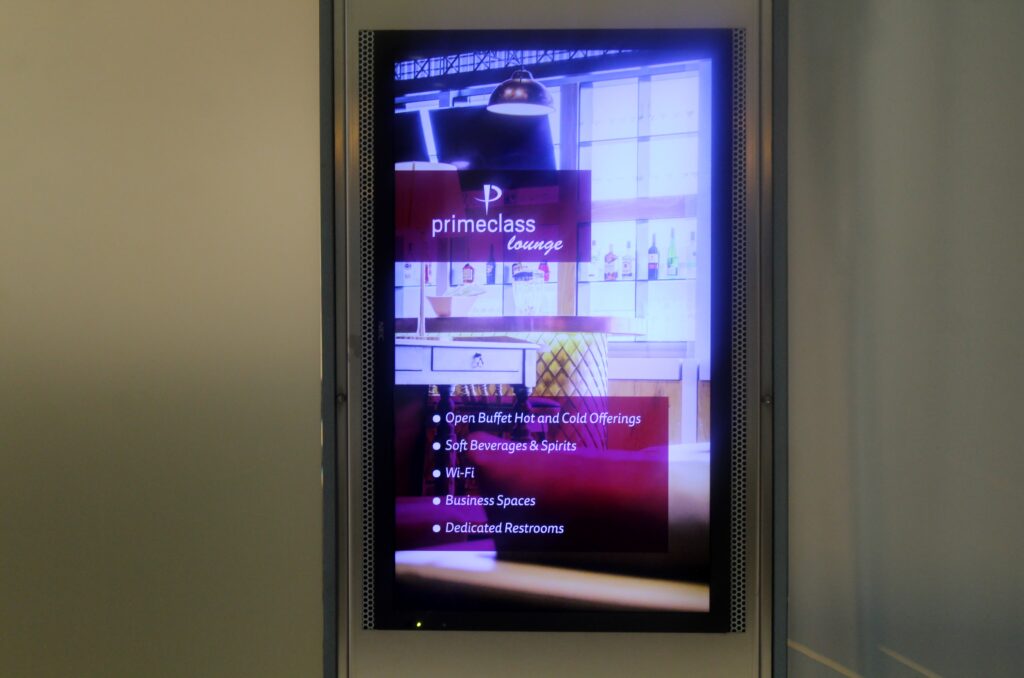 Among the airlines using the lounge are Air France, KLM and Turkish Airlines. It is also possible to enter using various cards as well as to pay to enter.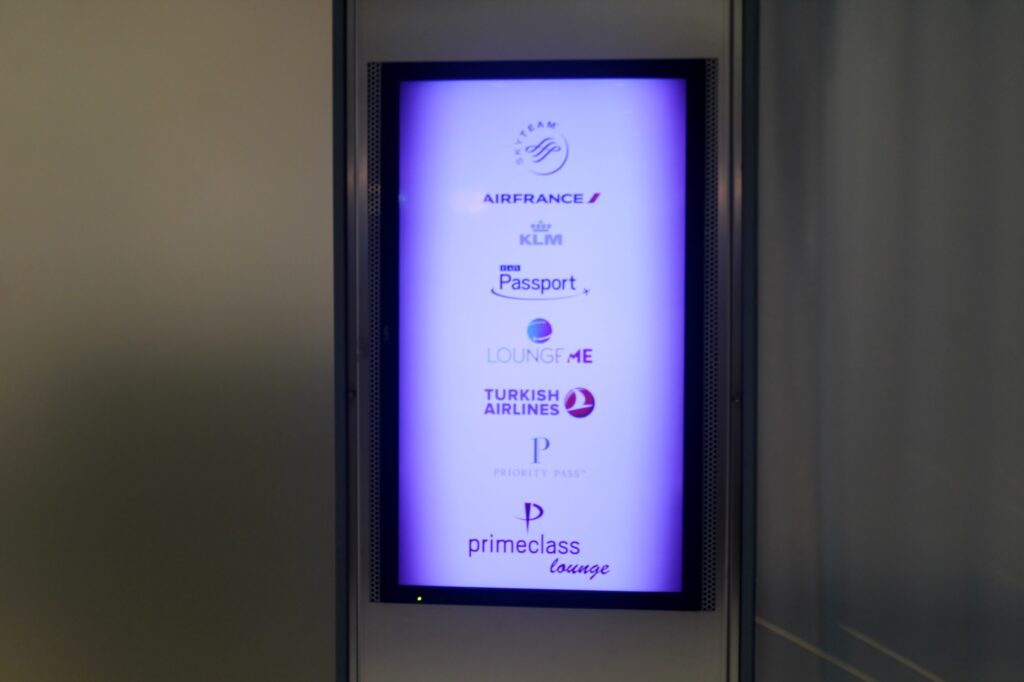 What's it like?

The Primeclass Lounge is reasonably new and opened in 2017 after a major renovation including the introduction of a brand new concept with new furniture. The lounge is not particularly large, basically just one large room divided into different sections with seating for no more than 30-40 guests.
But in spite of its small size the lounge is rather pleasant, like a modern living room with contemporary furniture in mostly pastel colours.
There are also some rather colourful design objects, which further makes the lounge feel more like a pleasant living room than an airport lounge. Overall this is a nice and laid-back lounge.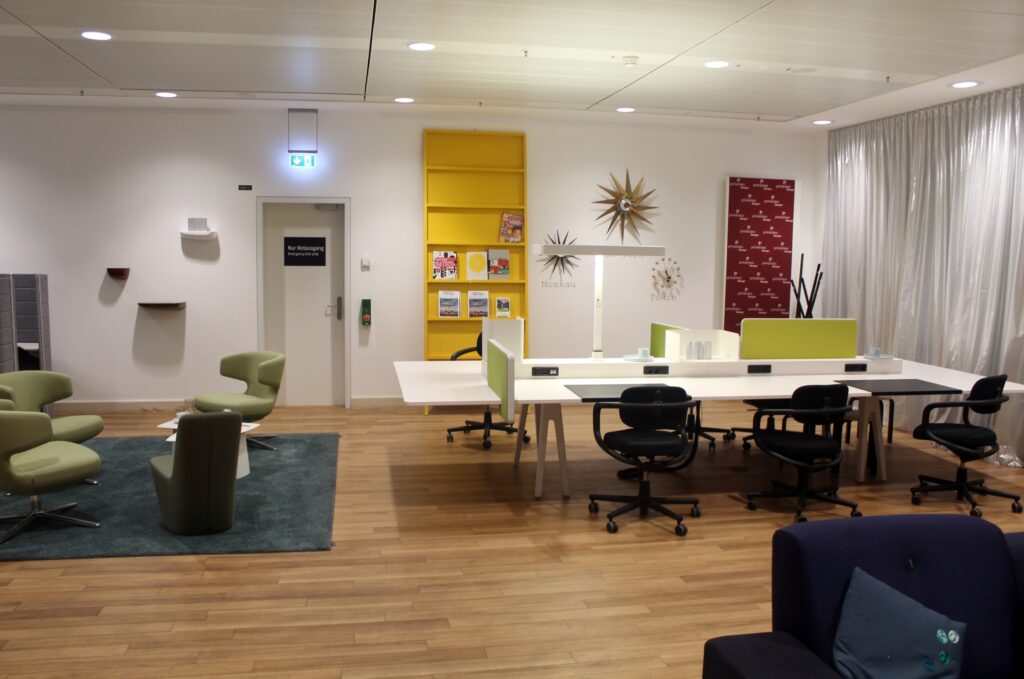 Food and drinks

The self-service buffet area is located right behind the small reception counter and also has a small dining area with tables.
The selection of food obviously varies depending on the time of the day with various breakfast items available in the morning (when this test visit was made). There were no hot items available in the morning but most likely there are later during the day, at least based on the setup at the buffet.
The drinks selection includes red and white wine, beer, a standard selection of spirits, juices, soft drinks and a coffee machine.
Facilities

There is a small business centre in the lounge and there are also some rather innovative work cubicles. Free wireless internet is provided and there is also a TV.
There are restrooms in the lounge but no showers.
Final impression

A rather nice and laid-back lounge which feels more like a modern living room than an airport lounge with contemporary furniture in different pastel colours. Reasonable selection of food, drinks and snacks for self service.