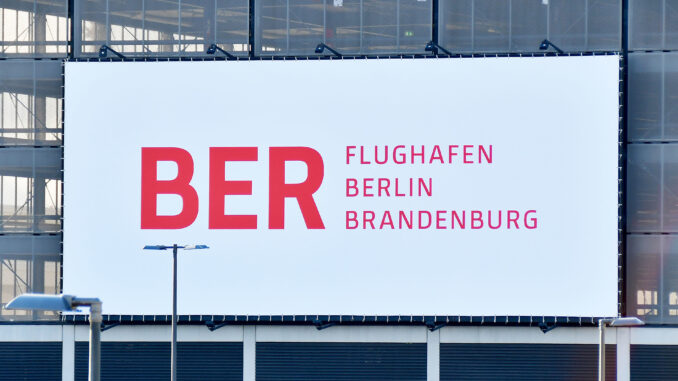 After years of delays it seems like the move to Berlin Brandenburg Airport is finally happening. Lufthansa today announced that all Lufthansa Group flights will move from Tegel Airport to Brandenburg Airport on 8 November 2020. This includes Lufthansa, Austrian Airlines, SWISS and Brussels Airlines.
The last scheduled departure from Tegel Airport will be Lufthansa flight LH 1955 leaving Tegel 7 November at 8.55 pm for Munich. The first flight from Brandenburg Airport will be flight LH 173 to Frankfurt, leaving 8 November at 6.30 am.
According to current plans Eurowings will have its first flight from Berlin Brandenburg 4 November. The flight operations will move over the course of a week, starting on 31 October.
All existing Lufthansa Group bookings to and from Berlin from 8 November will be moved to the new airport, which will have the airport code BER.
A new Lufthansa Lounge will also open at the new airport. It will be located in Terminal 1 (Main Pier North) and will cover an area of around 1600 sqm. It will have both a Senator Lounge for gold card holders and a Business Lounge for business class passengers and Frequent Traveller members in the Miles & More program. The lounge will also provide a great view of the apron and the Berlin skyline.
"We care about Berlin. No one else connects Berlin with the world like we do. Six Lufthansa Group airlines fly to the German capital – with up to 33,000 passengers a day. 270 destinations can be reached with only one transfer. Berlin is a fascinating and cosmopolitan city that attracts people from all over the world. That is why Berlin needs an efficient airport. This also includes even better connections between BER and local public transportation as well as to the long-distance rail network. More ICE connections to Rostock, Dresden or Hamburg could strengthen intermodal traffic. That would be good for passengers and for the environment," said Harry Hohmeister, Member of the Executive Board of Deutsche Lufthansa AG and Chief Commercial Officer Passenger Airlines, speaking in Berlin today.