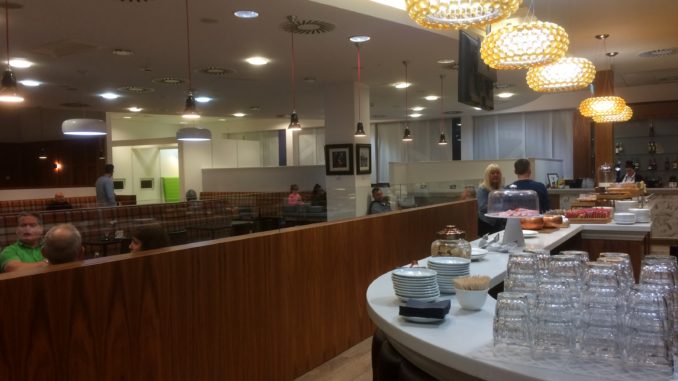 Where is it?

The lounge is located airside in the transit hall used for both domestic and international departures. After passing through security, turn left and continue through most of the shopping and restaurant area towards gates 27-36 and use the stairs or the lift on the right hand side to get to the lounge which is located on level 2.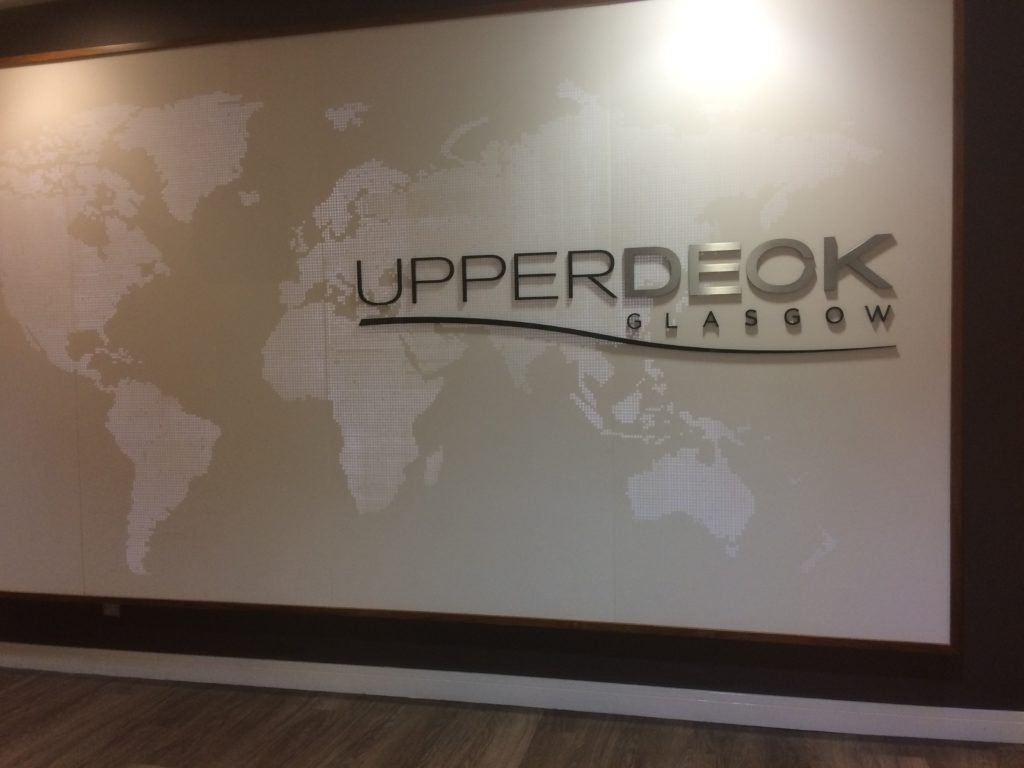 How do I get in?

This is the only third-party and pay-in lounge at the airport used by most full-service airlines not part of the OneWorld alliance (using the British Airways Lounge) as well as Emirates (running its own lounge at the airport). This means the lounge is used by airlines in Star Alliance and Skyteam such as Air France, KLM and United Airlines.
The lounge is also accessible using various lounge cards such as Priority Pass and it is also possible to purchase access, either in advance (usually cheaper) or at the reception desk.
What's it like?

The lounge has a rather strange interior with most of the interior in brown, wood and what looks like Scottish Tartan, which is used for the sofas and armchairs. The lounge is divided into several different seating areas with either sofas or armchairs using different types of dividers.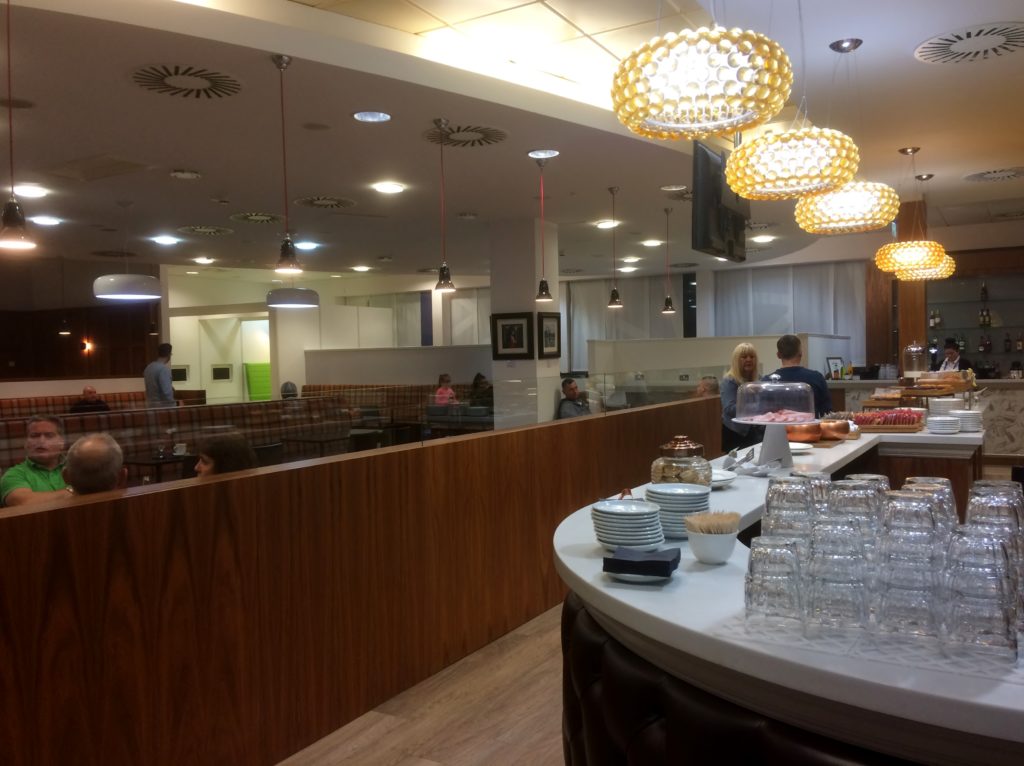 The design really stands out from most other lounges around the world but if you like it or not is really mostly about personal taste.
Food and drinks

Some light food and snacks are available for self service in the buffet area and the selection varies depending on the time of the day.
In the morning breakfast items such as yoghurt, bread rolls with cheese and ham, muffins and pastries are available but there is no hot food.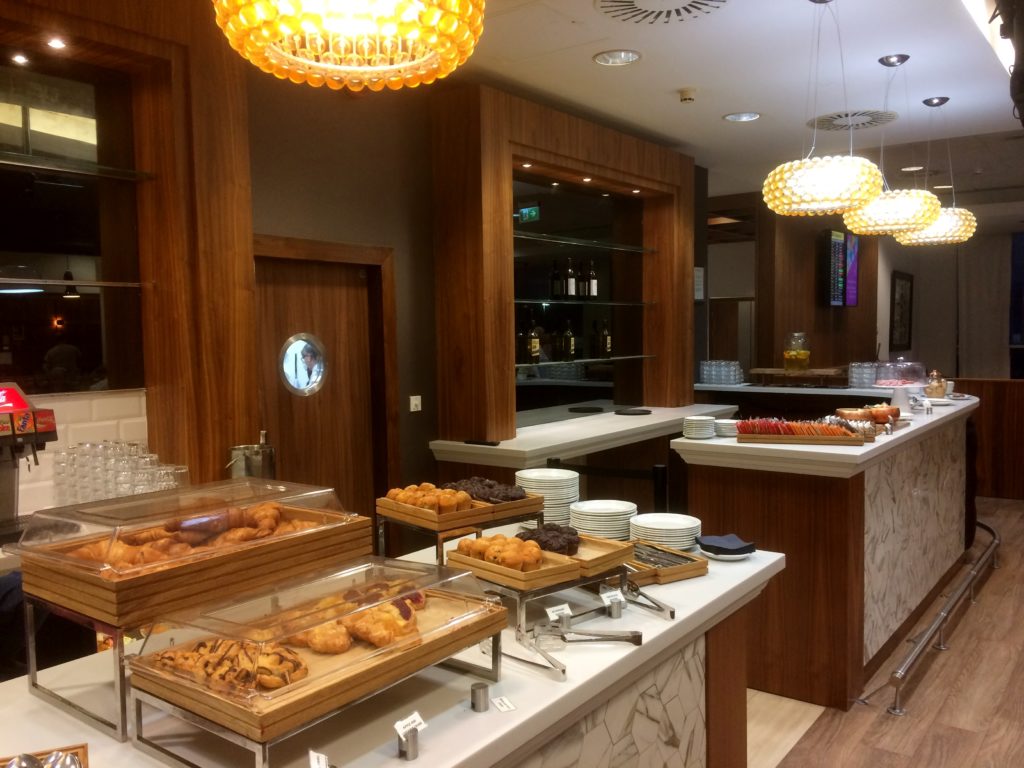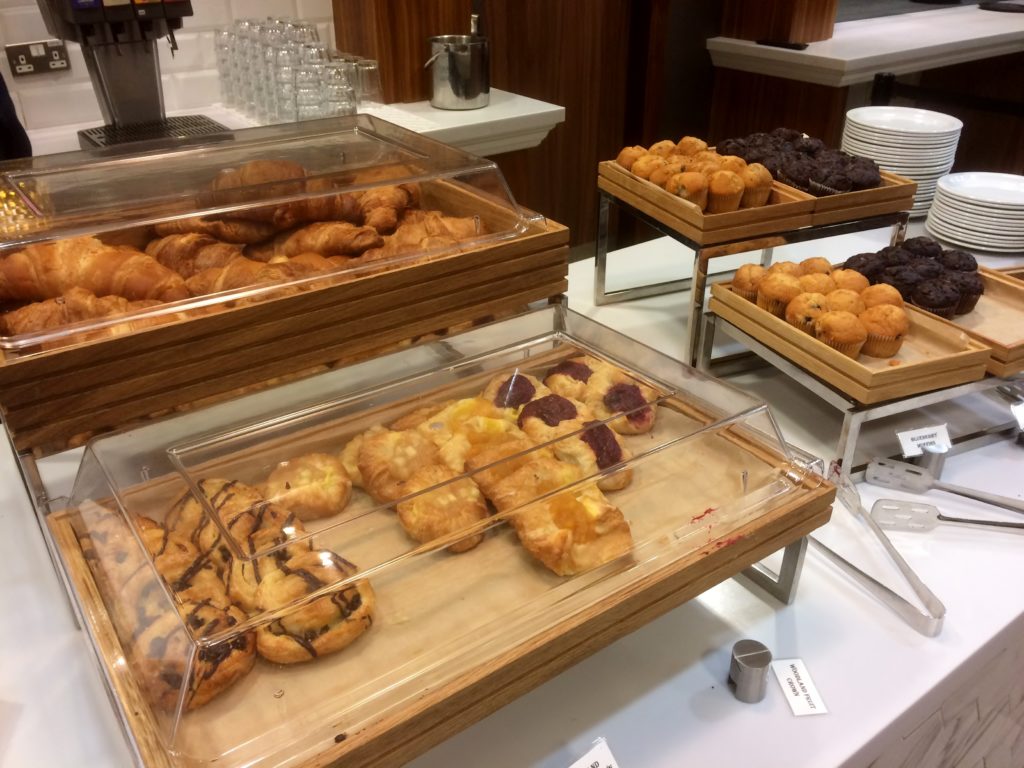 Soft drinks, coffee and tea are available for self service while alcoholic drinks including wine, beer and spirits are available from a manned bar. According to the lounge webpage the number of alcoholic drinks is limited to four per person.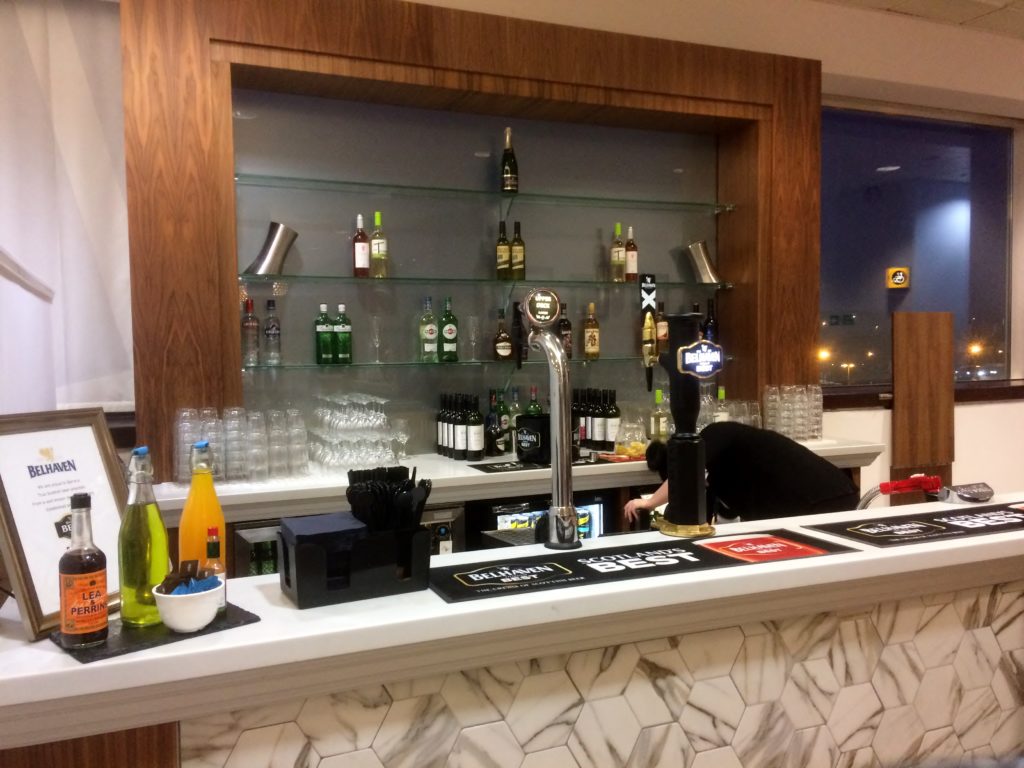 Facilities

There are several TVs in the lounge as well as some newspapers and magazines and for younger guests there is a play room with game consoles and a TV with DVDs.
Free wireless internet is available and there is a small business centre with internet computers.
Restrooms are available in the lounge but there are no showers.
Final impression

A rather simple lounge with a very unusual, possibly Scottish-inspired, design. A small selection of food and snacks is available for self service and a manned bar is available for those who want an alcoholic drink.