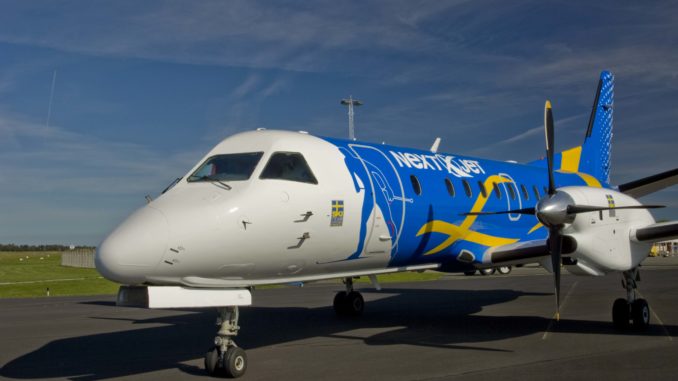 The Swedish airline Nextjet has been given approval to continue operating the route between Stockholm and Mariehamn on the Finnish island of Åland, located between Sweden and mainland Finland. The decision was taken by the government of Åland (Ålands landskapsregering) and covers the period from 1 March 2016 until 29 Februari 2020.
The route will continue to be operated with two departures on weekdays and one on Sundays. The timetable enables day trips to Stockholm as well as onward connections at Arlanda airport.
The timetable remains unchanged, however in 2016 the route will also operate during the summer. In previous years the route has not been flown during the month of July when most business travellers are on holiday.