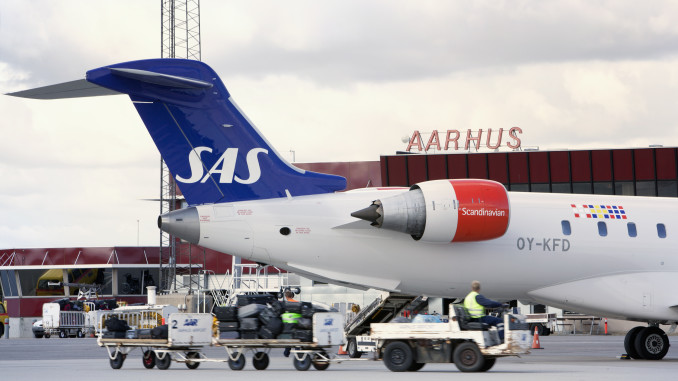 SAS today inaugurated its new route between Aarhus in Denmark and Stockholm in Sweden, the first SAS-operated international route from Aarhus since 1999. The route is operated with two daily departures on weekdays and one departure on Sundays using an ATR-72 with seating for 70 passengers and with two cabin classes – SAS Plus (premium economy) and SAS Go (economy class).
The route is mostly targeted at business travellers, enabling day trips from Aarhus to Stockholm, but also to travellers from the large universities and research centres in the two cities.
From Aarhus there are departures Monday-Friday at 7.00, Monday-Thursday at 18.35 and on Friday and Sunday at 16.35.
From Stockholm there are departures Monday-Thursday at 16.30, Monday-Thursday at 20.35 and on Fridays and Sundays at 14.30 and 18.35.
The flight time is one hour and 30 minutes.