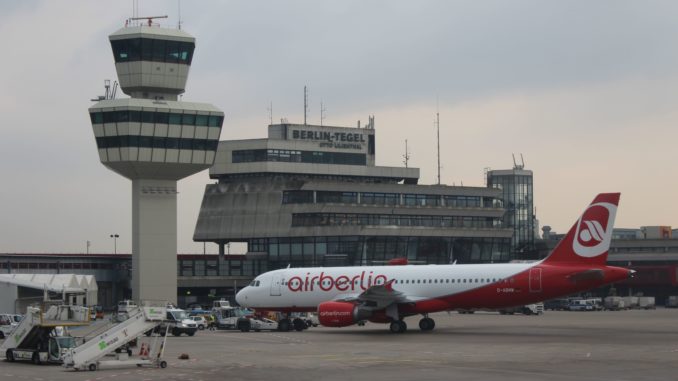 Berlin Tegel airport is certainly neither the best nor the prettiest airport in the world, and if everything had been progressing according to plan it would have been closed by now Actually it would have been closed for several years by now. But we all know what happened to those plans.
However a good thing when flying with the home carrier Air Berlin out of Tegel is that there is a choice of lounges – Air France and British Airways. Then of course there are the Air Berlin Exclusive Waiting Areas, which are not really lounges in the normal sense and which are not accessible to OneWorld top-tier frequent flyers, just Topbonus and Etihad Guest top-tier members as well as business class passengers on Air Berlin.
But back to the two proper lounges. The Air France lounge is (for some reason) the contract lounge for Air Berlin while the British Airways lounge is obviously accessible per standard OneWorld rules. The two lounges are also both conveniently located close to each other, in fact they are located right above each other. It takes no more than 20 seconds to move between the two.
However that is where the good part ends as Air Berlin for some reason has decided they only want to pay for one lounge visit per passenger. When entering the first lounge (whichever one you choose) the boarding pass will be stamped at the reception. This means when presenting the boarding pass at the second lounge the staff at that lounge can easily see that you have already visited a lounge and will promptly deny access, which they really do.
A workaround for this, if you really want to visit both lounges, could be to use a mobile boarding pass as it will be awfully hard to stamp a screen and most likely the registration systems of the two lounges are not connected. After all British Airways and Air France are competitors and part of two different alliances.