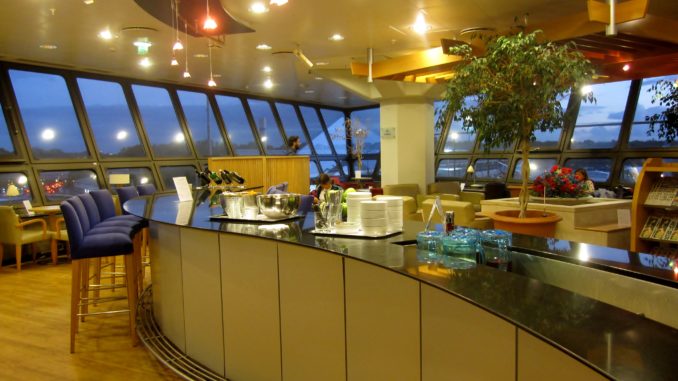 Where is it?

The British Airways lounge is located in the main terminal building, frequently referred to as "Terminal A", the original hexagon-shaped building. The lounge is located landside on level 1, on a balcony overlooking the departure hall. The stairs and lift can be found close to the southern entrance, not far from terminal D and terminal E.
As the lounge is located landside all guests need to allow sufficient time to reach the gate and pass through security and passport control (the latter if travelling to a non-Schengen destination, as is the case if you travel on British Airways to London).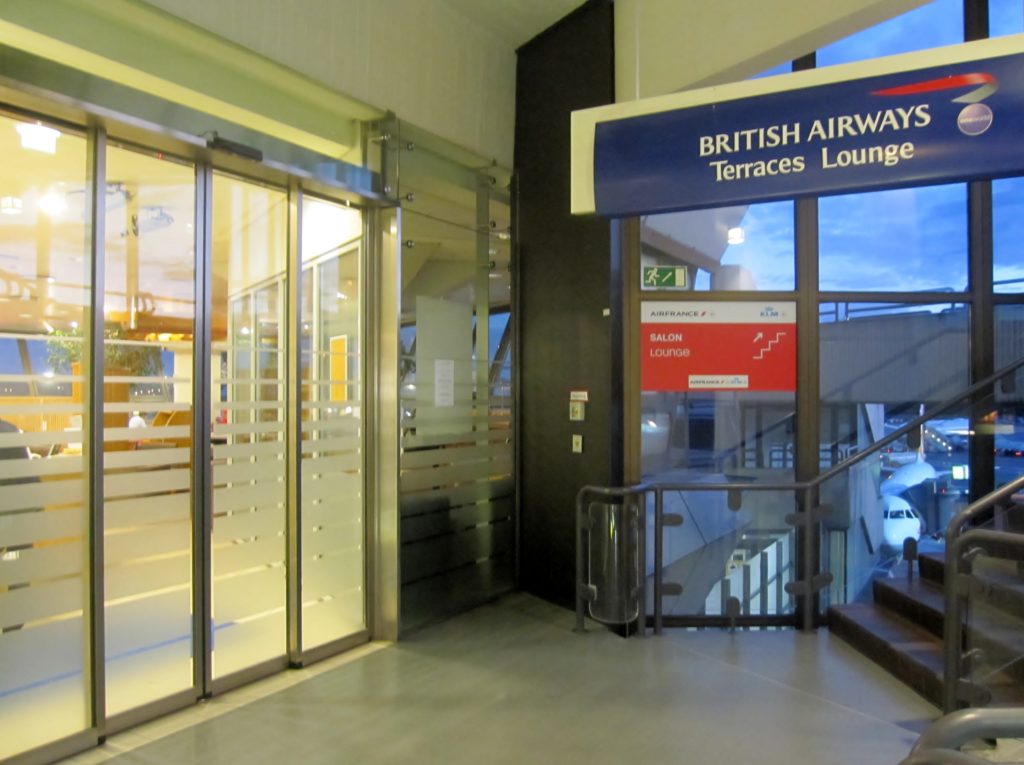 How do I get in?

The lounge is used by all OneWorld airlines operating at the airport, including British Airways and a handful of other member airlines. Access is provided to OneWorld Sapphire and Emerald members travelling on a OneWorld airline as well as passengers travelling in business class and first class.
What's it like?

The lounge has the old Terraces lounge design with furniture in wood and blue colours that give you the feeling of being on an outdoor terrace somewhere south. Although the Terraces concept has been around for some time it is quite pleasant, bright and airy, mostly due to the large number of windows (that also give you a limited apron view)
Unfortunately the lounge is quite small, especially considering all the passengers who use it nowadays, and can be fairly crowded in the morning and in the early evening.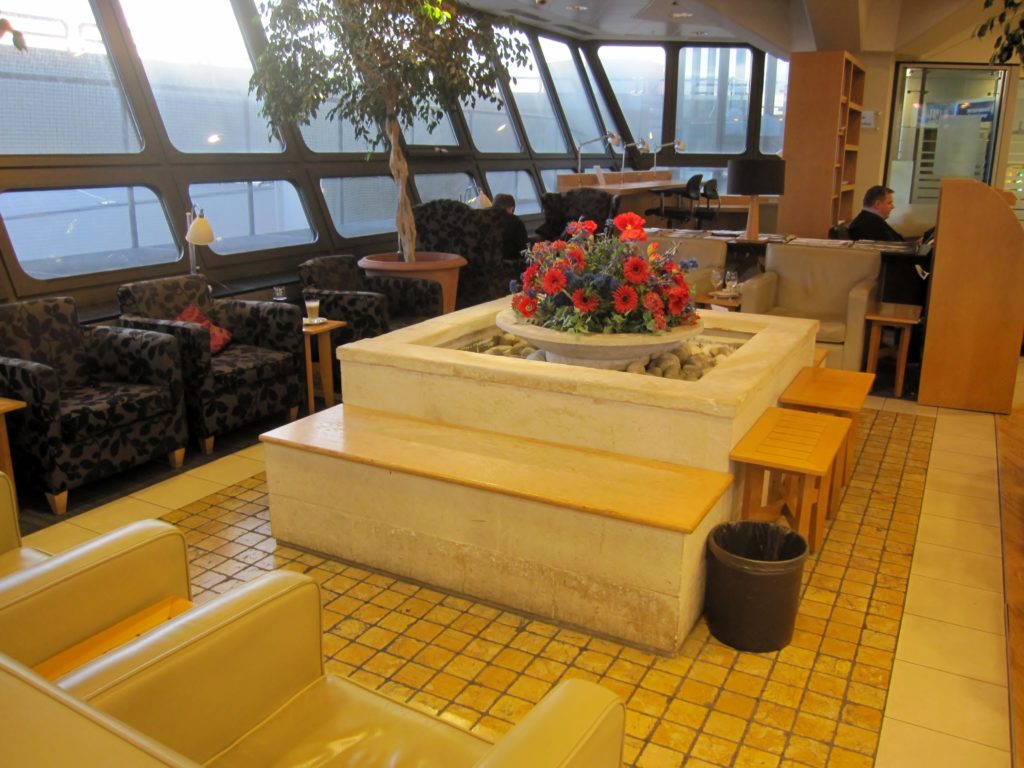 Food and drinks

Finger sandwiches, yoghurt, bread rolls, cakes, pastries and different types of desserts are available for self service but other than the proper sandwiches there is little substantial to eat and no hot food is offered.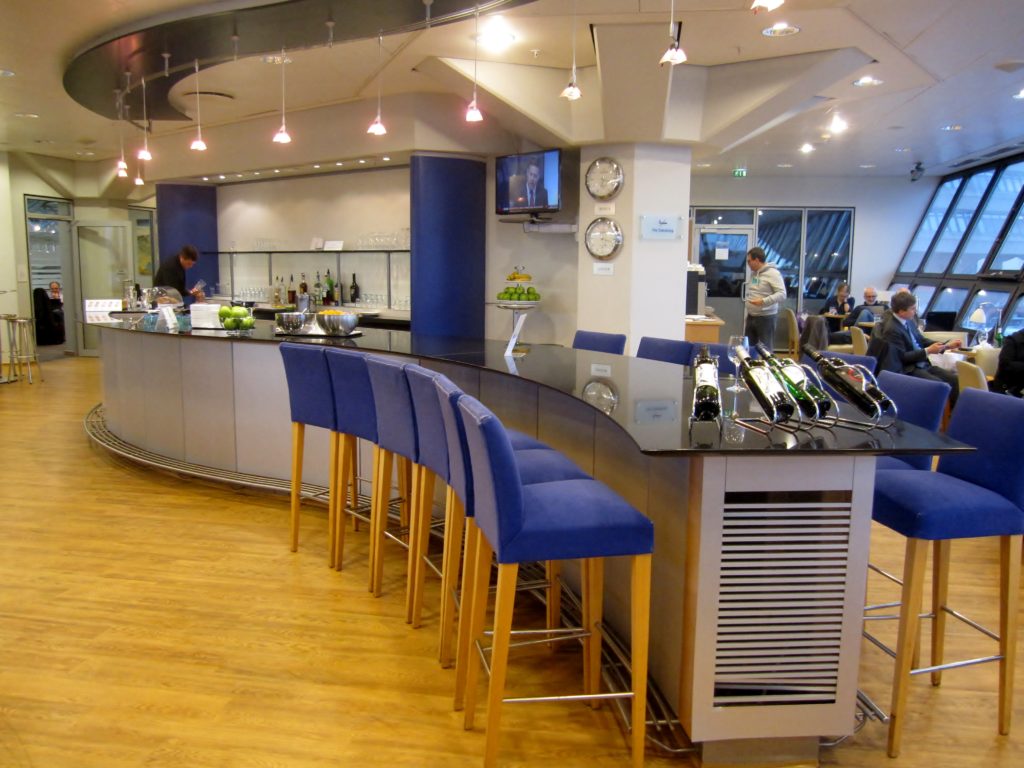 The drinks selection is quite good though, just like in most British Airways lounges, with several bottles of white and red wine, several types of beer, spirits, soft drinks, coffee and tea.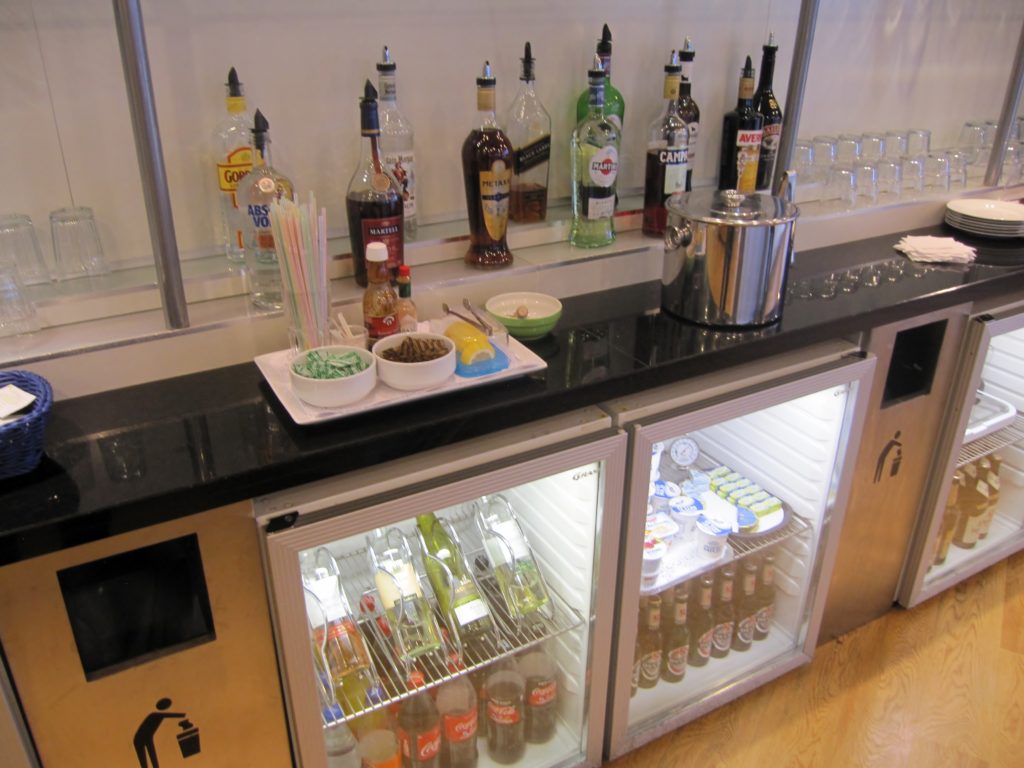 Facilities

Free wireless internet is provided in the lounge and there are German, British and international newspapers in a rack.
There are no restrooms in the lounge. The nearest restrooms are either on the ground floor or in the basement. As the lounge is located landside all guests have to bring their hand luggage to the restroom unless you have a travel companion (someone you entered the lounge with and you know) who stays in the lounge and keeps an eye on your belongings. This requirement is for security reasons and is strictly enforced by the lounge staff.
Final impression

It is not the best British Airways lounge around nowadays with the older Terraces design but it is a welcome retreat at the small and often crowded Tegel airport with comfortable seats and friendly staff. Finger sandwiches, snacks and desserts are available for self service as well as a decent selection of drinks. The only real drawback is the lack of restrooms.