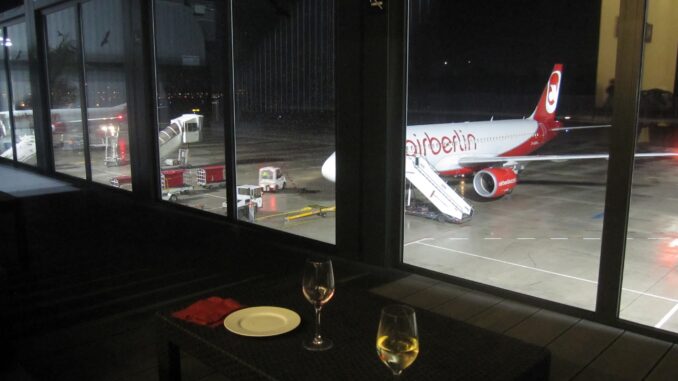 Many business travellers and frequent travellers have complained about the lack of lounge facilities at Berlin Tegel airport, especially when flying Air Berlin. The fact that the second largest German carrier does not even have a proper lounge at its main hub is quite remarkable, directing passengers to the Air France Lounge or one of its Exclusive waiting areas. But of course no one has probably missed the reason behind it, the never-ending story of the Berlin Brandenburg airport.
But this has all changed now with the opening of a brand new lounge in terminal C, the Weltbürger lounge. And it is a great lounge addition at the airport.
The lounge is located airside in the Schengen transit hall for gates C60-C73. If starting the journey at Tegel airport you should use the security control to the right after entering the departure hall. The lounge is located just after exiting the security control to the right.
The Weltbürger Lounge is actually a new building, constructed next to the existing terminal C. The lounge is spread over three different floors with a buffet area and dining area on the ground floor and a cafe area and a seating area on the first floor.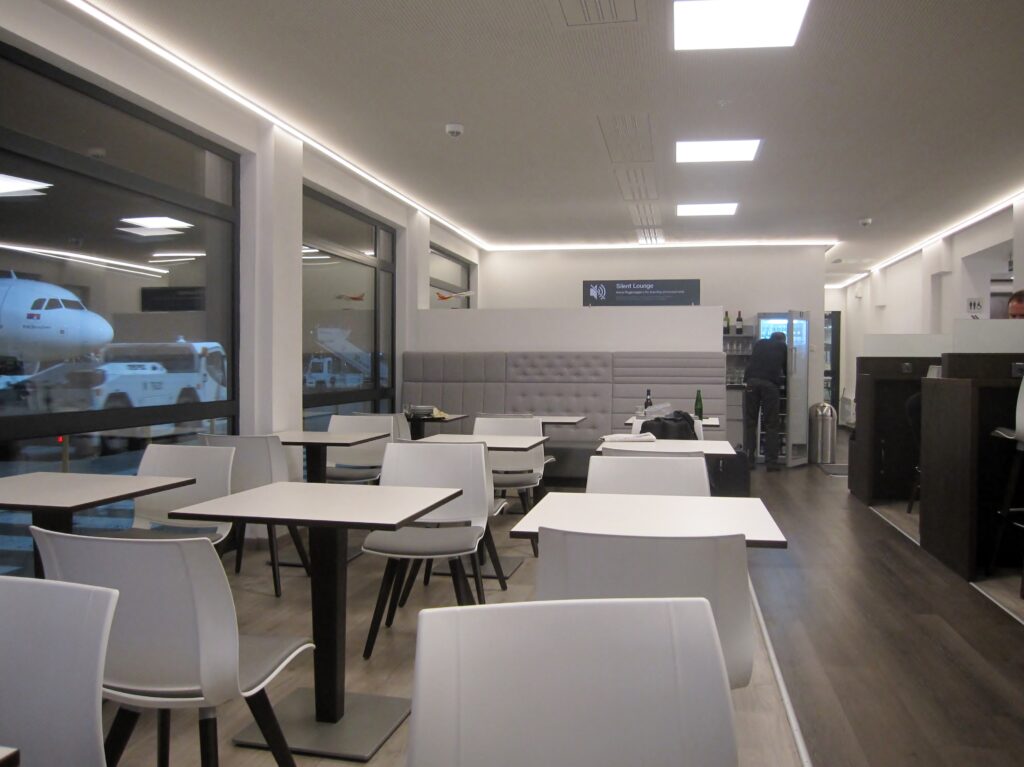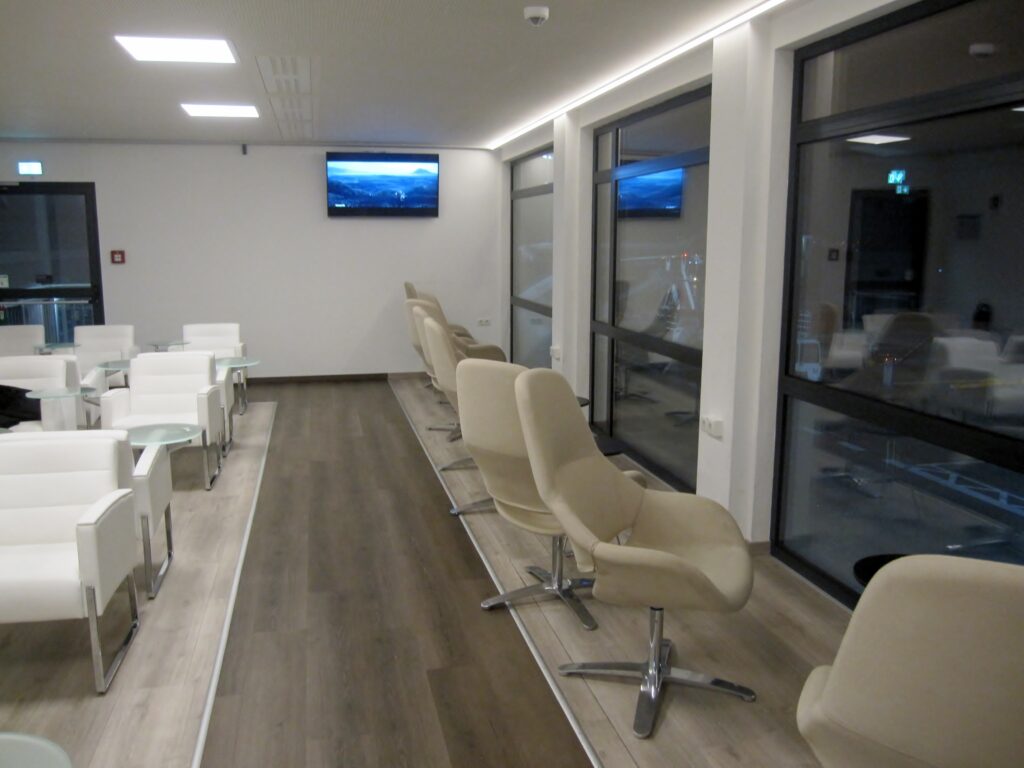 The highlight of the lounge is the outdoor terrace on the second floor with a great apron view. If the weather is good and not too cold it is very enjoyable to have a seat at the terrace with a beer or a glass of wine while watching the action on the apron.
The food selection is quite good with hot snacks, pies, pastries, donuts, crepes, some salads, bread rolls with cheese and ham and soup. The drinks selection is slightly more limited with wine and beer, soft drinks, juices, coffee and tea. No spirits are offered.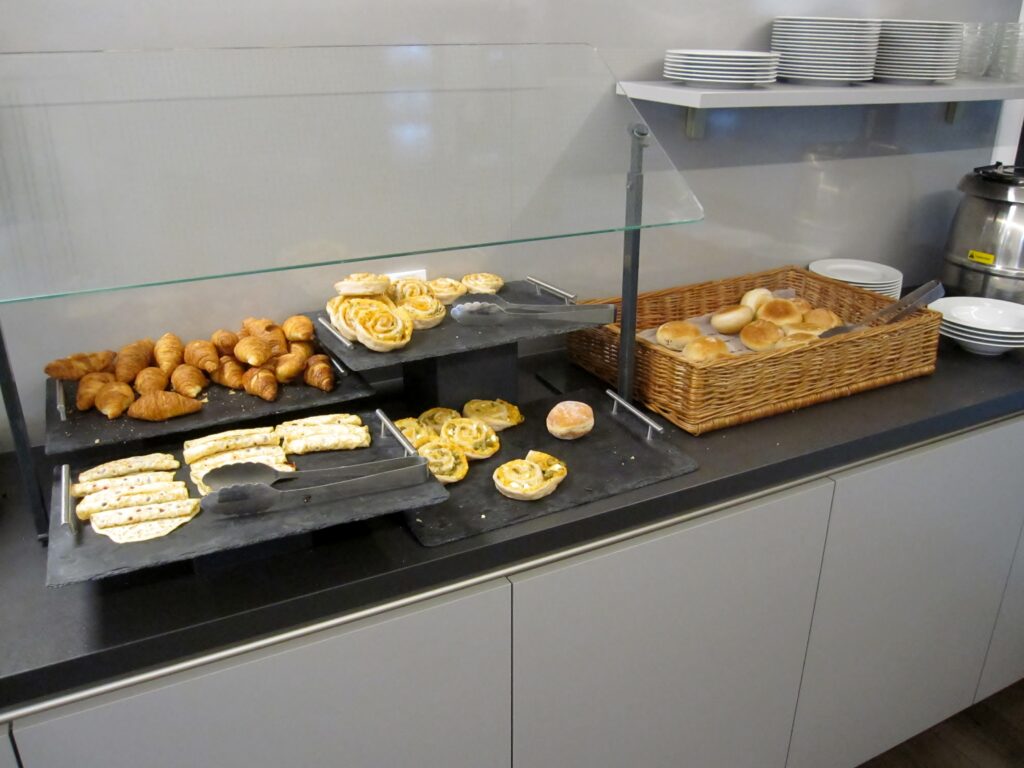 The lounge is accessible to Air Berlin business class passengers as well as Topbonus Gold and Platinum, Etihad Gold and Platinum and OneWorld Sapphire and Emerald members flying Air Berlin.