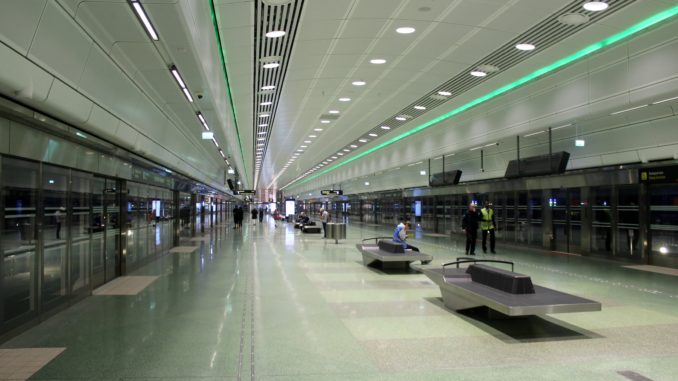 After eight years of work the new railway link through central Stockholm finally opened a week ago, a well-needed complement to the existing railway tracks from central Stockholm and towards the north, which have been in use since 1866 and which are struggling with capacity problems.
The new tunnel system through central Stockholm is called Citybanan (meaning the city rail link) and it is also the one used for the suburban train line to Arlanda airport. There is a new station at Odenplan called "Stockholm Odenplan", with easy access to the underground network, and a new station right in the city centre called "Stockholm City", located below the underground station.
This afternoon I was able to try the new railway line for the first time. The new stations are quite impressive, with automatic doors at the platform and a cool design. The new stations also make transfers between the suburban trains and the underground lines much easier at both Stockholm Odenplan and Stockholm City. Regarding the former you no longer have to walk ten minutes outdoors between the underground station and the station for the suburban trains, a great improvement if you travel with heavy luggage and especially during the winter. For the main station at Stockholm City the walking distances have also been greatly reduced and you no longer have to pass through the busy main railway station.