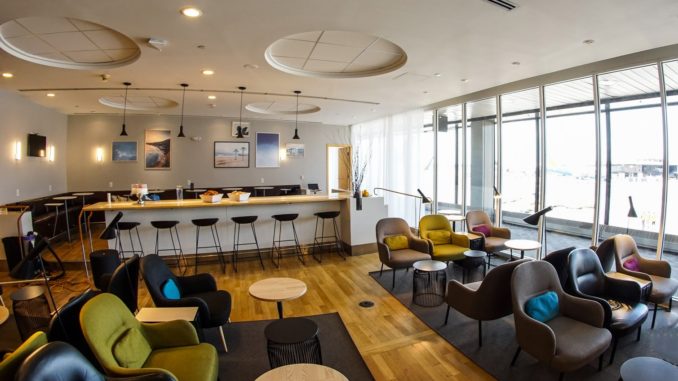 After a few weeks of renovations SAS has now reopened its lounge at New York Newark airport. The lounge has not just been expanded with more lounge space and more seating, it has also received a complete overhaul with a new design.
The new interior will be very familiar to SAS frequent flyers, the same design as you will find in the refurbished SAS lounges in Stockholm and Oslo with a very Scandinavian touch and with mostly Scandinavian furniture.
The lounge has been expanded with 100 new square metres and now covers 440 sqm. There is also a new buffet area with hot and cold dishes.
Other facilities in the lounge include newspapers and magazines, a business centre, free Wi-Fi, charging stations and a reception area with a service desk.
The lounge is located in the transit hall inside terminal B at Newark airport and is accessible to passengers in SAS business class as well as SAS EuroBonus Gold and Diamond and Star Alliance Gold cardholders.