Etihad Airways has now reopened its combined First & Business Class Lounge at Abu Dhabi terminal 1. The older of the two terminals used by Etihad at Abu Dhabi airport. The refurbished lounge now measures 1,044 sqm with seating space for 134 guests and has a similar design to the Premium Lounge in terminal 3.
The new lounge offers several seating areas, a dining area, business centre, free Wi-Fi, shower facilities, restrooms and a kids area.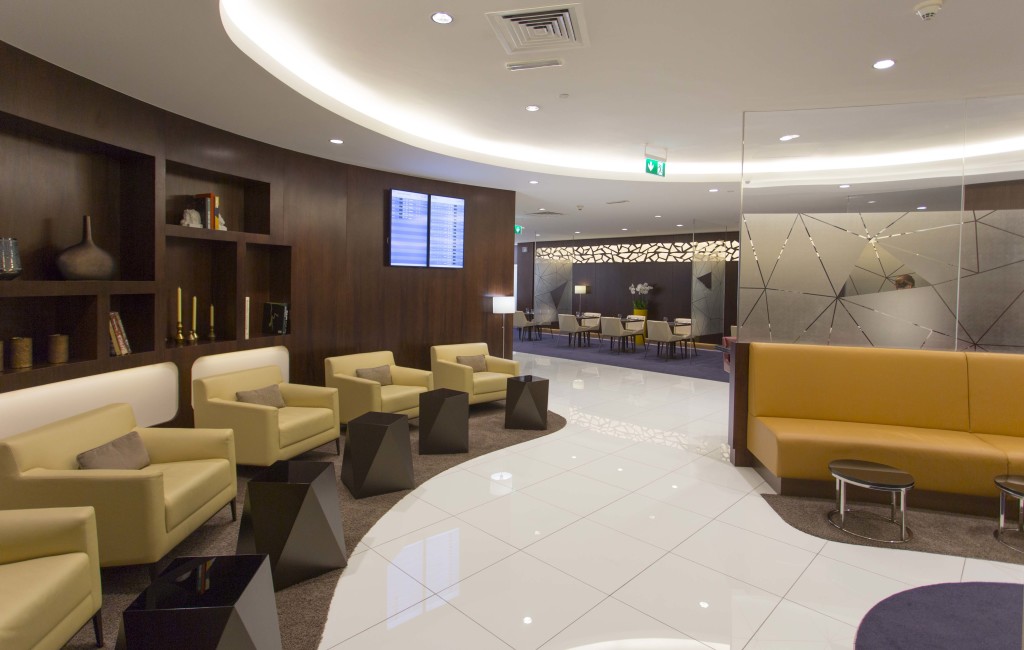 The restaurant area offers a choice between restaurant-style dining and a self-service buffet. A wide selection of drinks is available at the bar.
The lounge also features the signature Etihad Six Senses Spa with complimentary 15 minutes treatments available as well as other treatments at a fee.
The lounge in terminal 1 is open to Etihad first class and business class passengers. Etihad Guest Platinum passengers can also use the lounge, irrespective of cabin class, while Etihad Guest Silver and Gold passengers only have access when travelling in business class or first class. Etihad Silver and Gold passengers travelling in economy class are directed to the Al Reem lounge.
Etihad also operates a Premium Lounge in terminal 3, a lounge for US-bound passengers in the US pre-clearance transit area, as well as an arrivals lounge.