WDL Aviation is a German charter and wet lease operator based at Cologne Bonn airport. Since the beginning of October 2019 they operate some flights on behalf of LOT Polish Airlines and Nordica through a wet lease agreement which means passengers will fly on a WDL Aviation aircraft with both cabin crew and pilots from WDL, although of course the inflight service concepts are mostly the same as on LOT-operated aircrafts.
In this case an Embraer 190 is used and if you are sitting in business class or on one of the first few rows you can look forward to an excellent amount of legroom.
The legroom is vastly better than on most intra-European shorthaul flights and easily beats airlines such as Air France, KLM, Lufthansa, BA and many more. In fact the legroom is so great that when you are having your meal you need to move the tray table closer to you as it would otherwise be too far away for most people.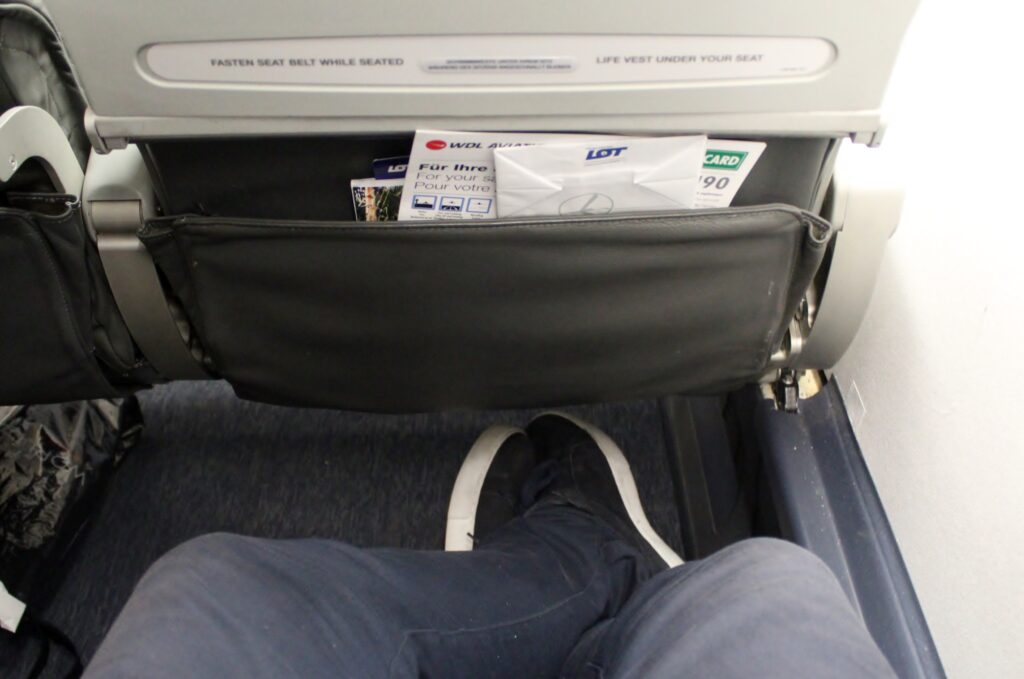 The configuration is still 2-2 at the front, not a 1-2 configuration with proper business class seats, but if flying in LOT business class the adjacent seat will at least always be kept free.
Looking at the WDL Aviation webpage the legroom indeed seems to be greater on the first three rows, and I was sitting on row 2, seat 02F.
And looking further down on the factsheet for the Embraer E190-100LR, which was used in this case, it seems like the seat pitch is an impressive 44 inches, compared to 31 inches at the back, which I can definitely believe.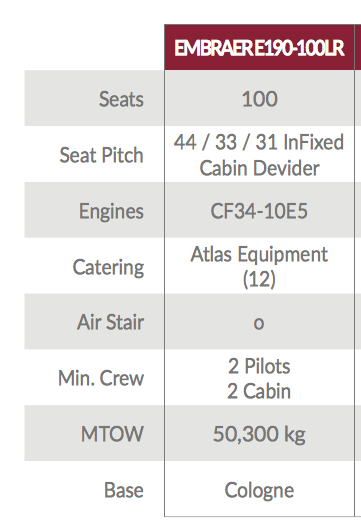 All-in-all this was a very positive and completely unexpected surprise. A very comfortable flight with very friendly and attentive service from the German purser on the one hour and 25 minutes from Warsaw to Stockholm.