The airport lounges in the Nordic countries are not really famous for being luxurious and extravagant and the food and drinks options are usually far from opulent. Two of the very few exceptions are the Primeclass Lounge in Riga and the Finnair Premium Lounge in Helsinki (soon to become the Finnair Platinum Wing).
So I was very positively surprised when visiting the rather new Atelier Lounge in Copenhagen this morning, my third visit to the lounge. Although I had visited the lounge in the past I had never been there in the morning.
The visit took place in the late morning and as this was during a weekend I was informed at the reception that the buffet on the lower floor (the green and blue area, which is usually quieter) was closed. But on the other hand we were just a handful guests upstairs.
But back to the the breakfast offerings, they were surely very pleasant. The buffet table had a very nice selection of different types of yoghurt, müsli and dried fruits, fruit salads in small bowls, and different juices.
On the opposite side there was a very nice selection of cold cuts and cheeses as well as different smoothies.
On top of the buffet table there was a nice selection of bread rolls and pastries.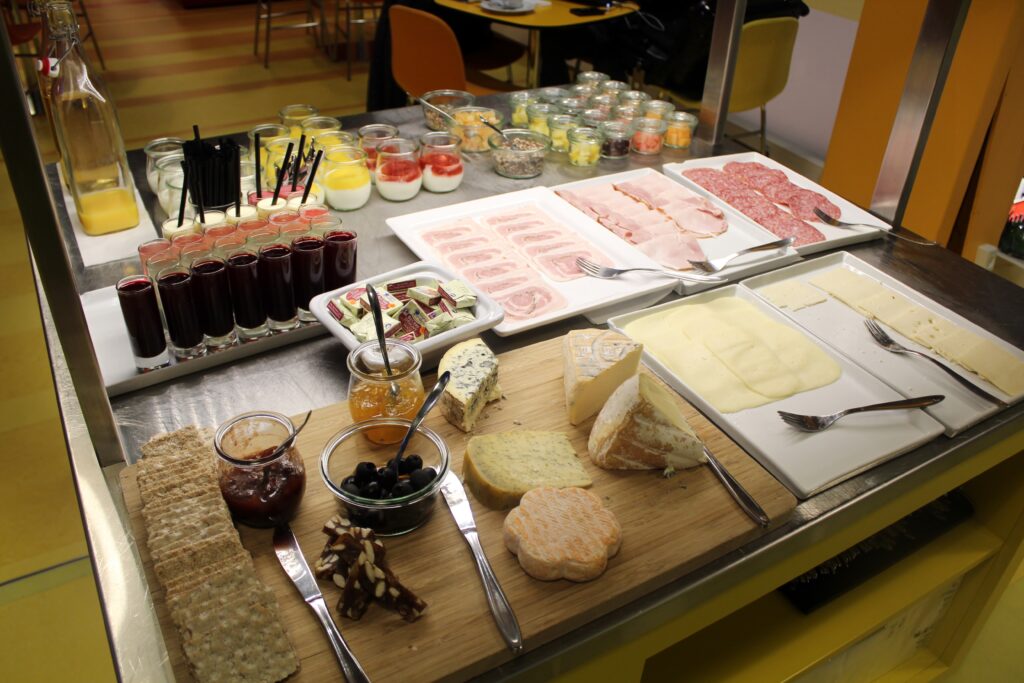 And possibly best of all, there were some hot breakfast items available on a separate table next to the coffee machine, including omelettes. Not a huge selection perhaps, but still, hot food. Not even the gold card lounges of SAS, the Scandinavian home carrier, offer any hot food in the morning.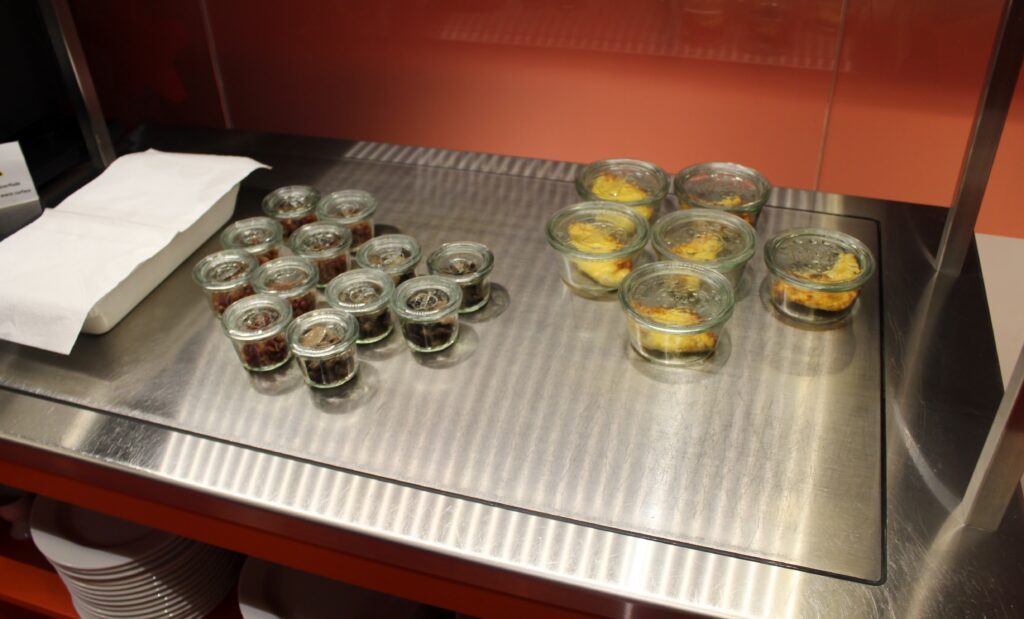 I had a very nice second breakfast of the day before it was time to run to the gate. The Atelier Lounge is definitely a little gem in Copenhagen, at least if you enjoy a hearty breakfast and something different when it comes to design and interior.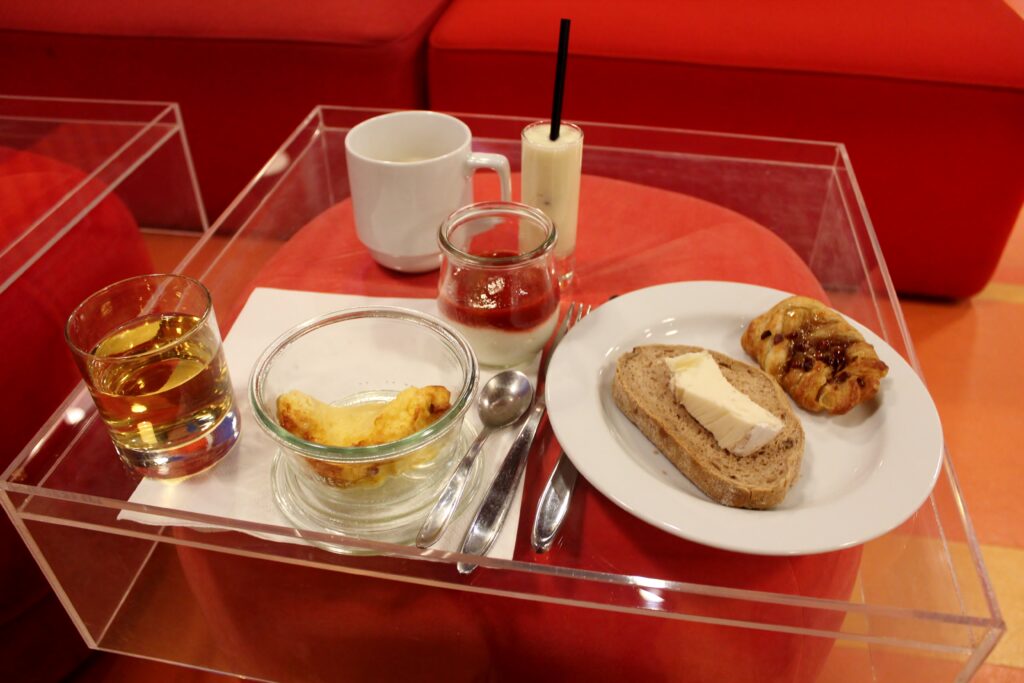 The Atelier Lounge is located in the Schengen transit hall, at the end of the shopping area close to concourse A with the entrance just above one of the duty free shops.
The lounge is currently used by airlines such as Air France, KLM and Finnair and it is possible to enter using various cards such as Priority Pass.