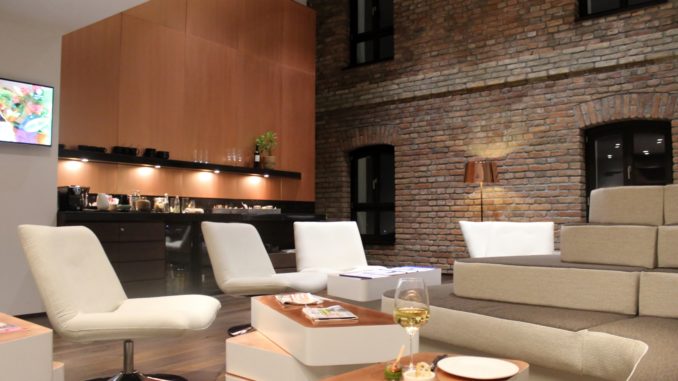 Executive lounges are available in thousands of hotels around the world, especially in high-end hotels and business hotels part of the major hotel chains. But although they usually offer some drinks and snacks and a nice environment to relax before or after a busy day, few of them really stand out.
But there are exceptions, such as this one at the Radisson Blu Old Mill Hotel in Belgrade, which is surely a very unique hotel lounge.
The executive lounge is designed much like a music bar. There is even a vinyl player and a couple of old vinyl discs. Not sure if the vinyl player works, but at least there is music played in the lounge.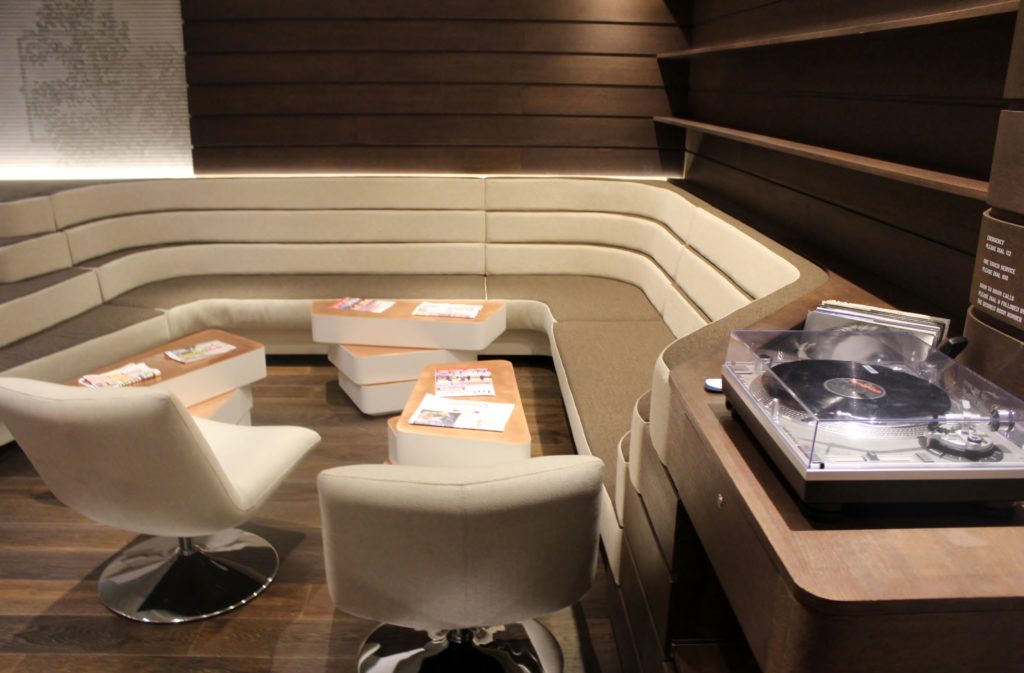 The design of the lounge is very similar to the design of the executive rooms at the hotel, which are designed by Graft. There are specially designed, and rather cool, white sofas. The same ones are also available in the lobby of the hotel. There is also a cool brick wall facing the entrance and the access road.
The lounge also has a very high ceiling which definitely helps giving it a very special atmosphere. There is in fact even a balcony with more seating overlooking the main lounge.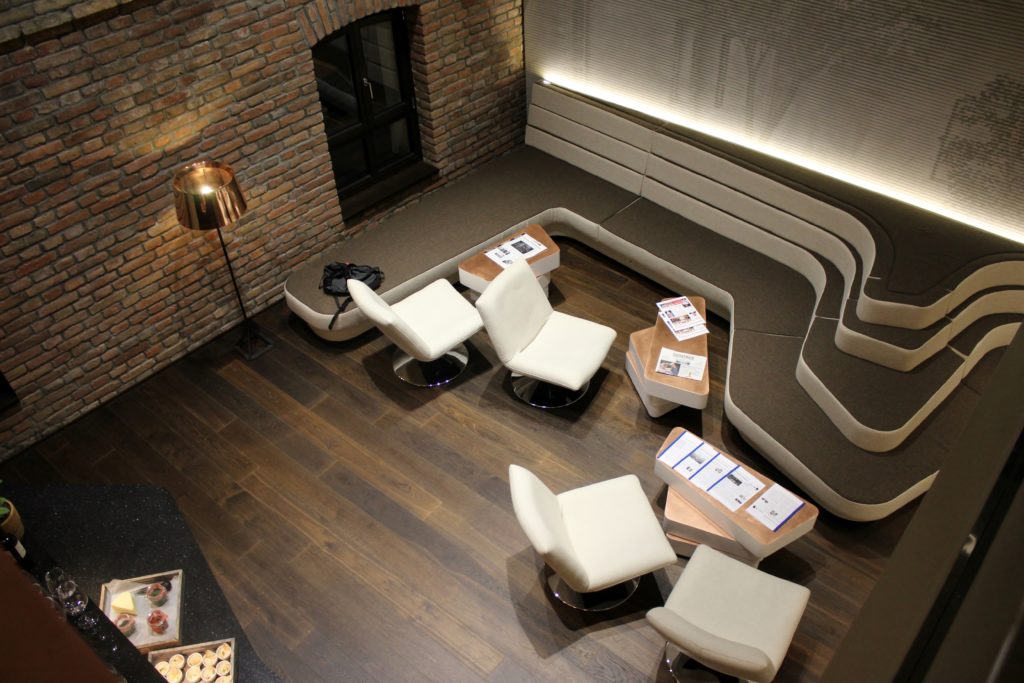 There is a selection of food, drinks and snacks for self service from the buffet counter, including Serbian wines, beer, various soft drinks, canapés, salads and some cookies and miniature desserts. There is also a coffee machine.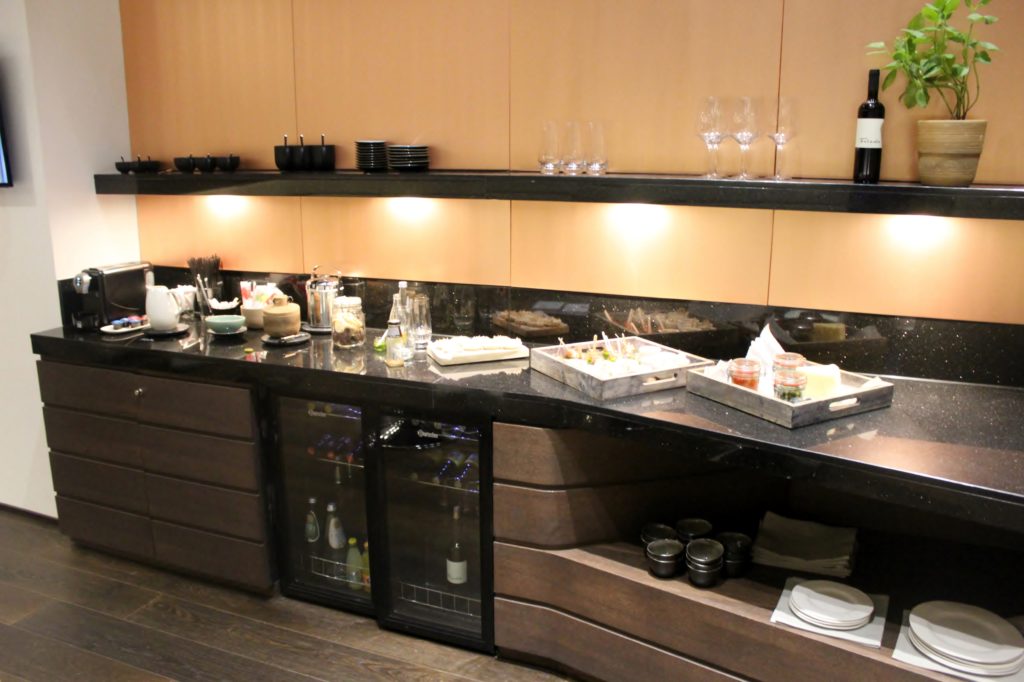 This lounge definitely stands out and was much nicer than expected. The Radisson Blu Old Mill is a fairly new hotel and there were in fact no other guests in the lounge during the visit. The lounge is unmanned but during the visit an attendant made a quick visit to clear glasses and tables and check the buffet.
Access to the lounge is provided to guests staying in Executive Rooms, Junior Suites and Suites.