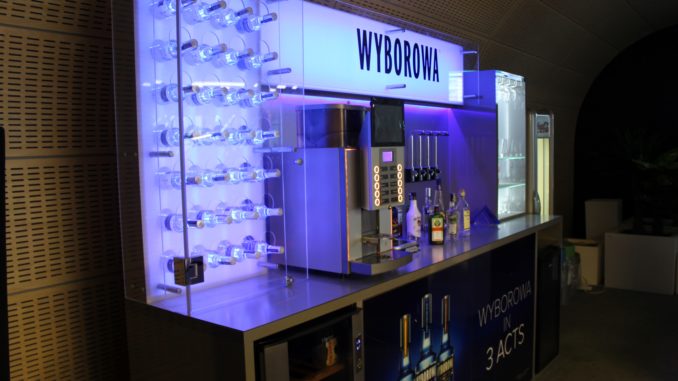 If you mention Poznan and airport lounge few people will expect anything special. But in fact they do have a pretty cool lounge at the Ławica airport called Business Executive Lounge.
The lounge has been designed by design firm Dekoratornia Design Studio with inspiration from the Polish TV show Dekoratornia and it opened in January 2014. And it is quite innovative indeed with nice designer furniture and a most unusual layout.
And they do have a cool Wyborowa bar counter as well with drinks for self service, with blue neon lighting effects. Wyborowa is a Polish vodka brand and naturally this one is available, among other things. And there is a wine fridge to keep the white wine chilled.
Overall this was far better than expected!
Read the full lounge review here!