Early morning in the brand new Primeclass Lounge at Riga airport. The breakfast options in the old lounge were excellent and the options in this lounge certainly do not disappoint either. In fact it looks like the breakfast buffet has got even better. The offerings here are actually well comparable to the breakfast buffet in a smaller hotel. For a reasonably small airport like Riga this lounge is impressive.
With many Air Baltic flights departing between 7 am and 8 am there are plenty of visitors in the morning but as the new lounge is quite spacious there is no lack of space.
The breakfast is available for self service from the very spacious buffet area.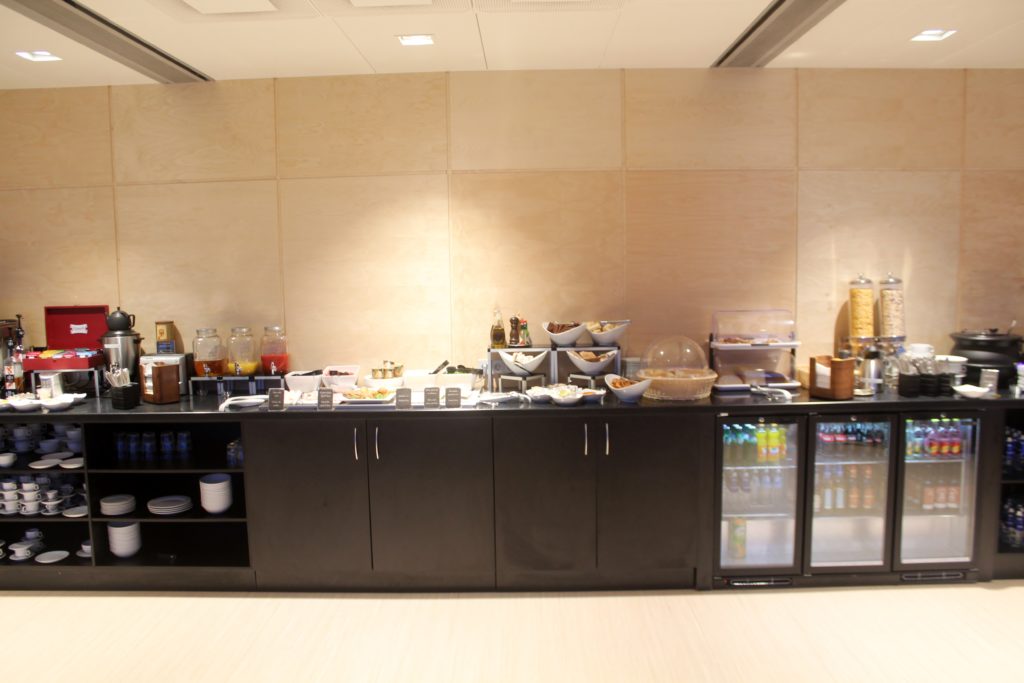 There is an excellent selection of sandwiches and cold cuts with some rather nice pre-made sandwiches.
Bread rolls, croissants, pastries, butter and marmalade are also available as well as cereals with yoghurt and milk.
There are also three different hot items which seem to change fairly frequently. This morning they offer pancakes, omelettes with cream cheese and fried eggs with bacon.
Next destination is Berlin and the aircraft to take me there is the third one on this photo, seen from the lounge. Indeed there is a rather good view of the apron and the runway from the lounge.
Overall the new Primeclass Lounge is very good. Very nice interior, a great view and a very good selection of food and drinks. But to be honest it does feel somewhat impersonal compared to the old rather cozy lounge.