Where is it?

The Breeze Priority Lounge is located in the transit hall at Southampton airport. Although the terminal building is not very large the lounge is located as far as you can possibly get from the gates, on the first floor at the end of a corridor after passing through the restaurant. There are many signs.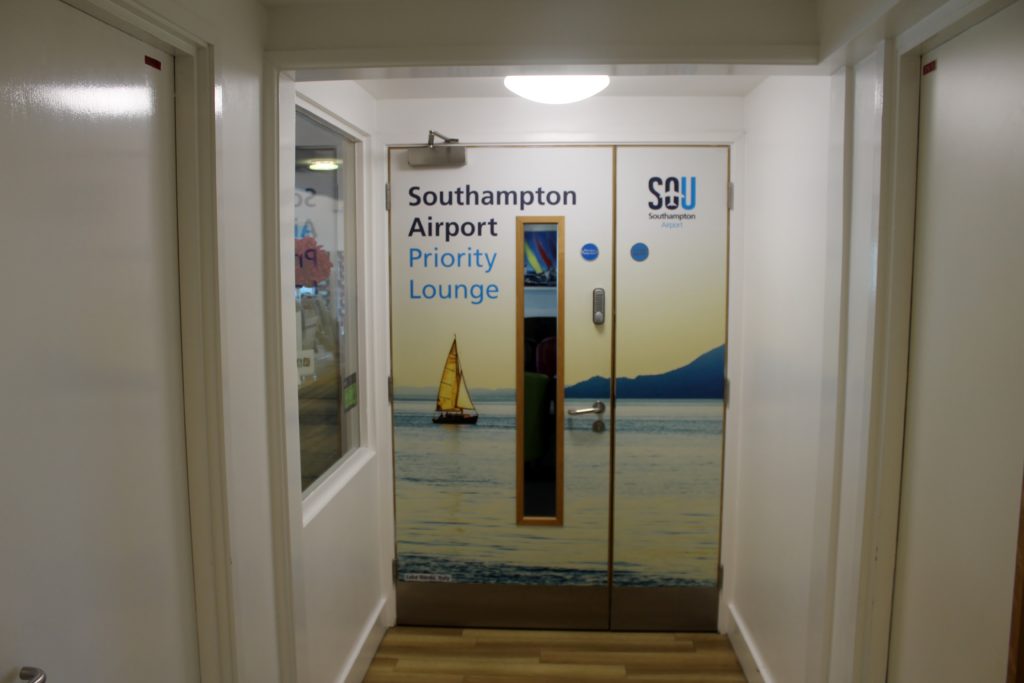 How do I get in?

This is the only lounge at the airport and it is used by most full-service airlines for their premium passengers and top frequent flyers. It is also possible to buy access at the reception desk and to enter using various lounge cards such as Priority Pass.
What's it like?

The lounge is small but surprisingly pleasant and quite nicely decorated and well-maintained for such a small airport. The lounge is basically just one large room with different seating areas, a reception desk and a self-service buffet in one of the corners. Although there are windows in the lounge there is not much of a view.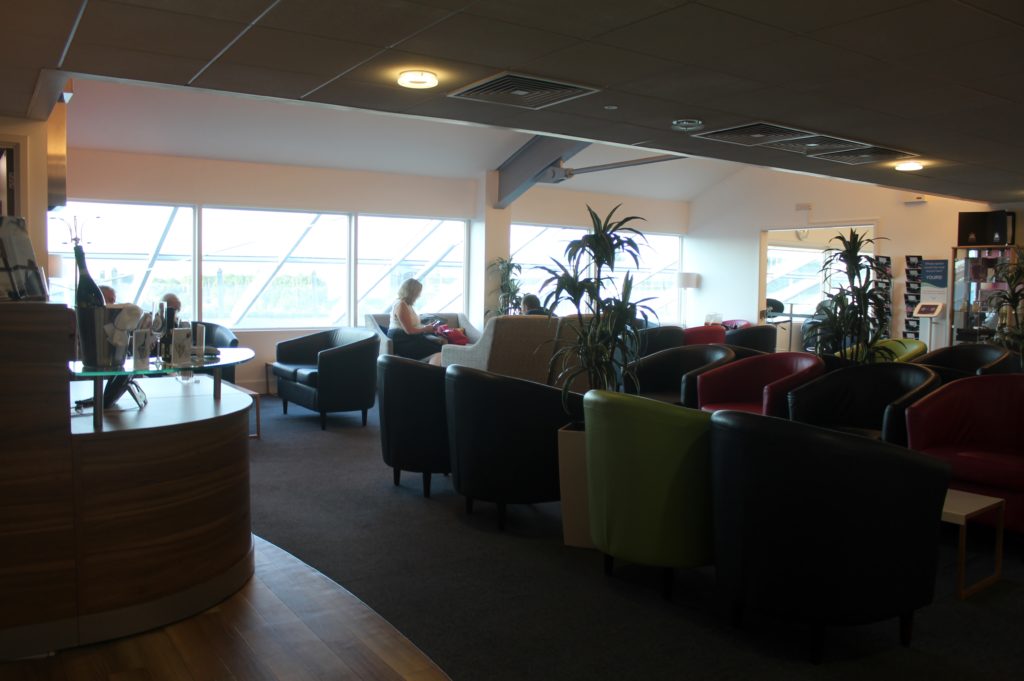 There is also a smaller adjacent room with some seats and a small self-service buffet. It was roped off during the visit but can be used when needed.
Food and drinks

The small self-service buffet is located in one of the corners and actually quite stylish with a surprisingly decent selection of food and drinks.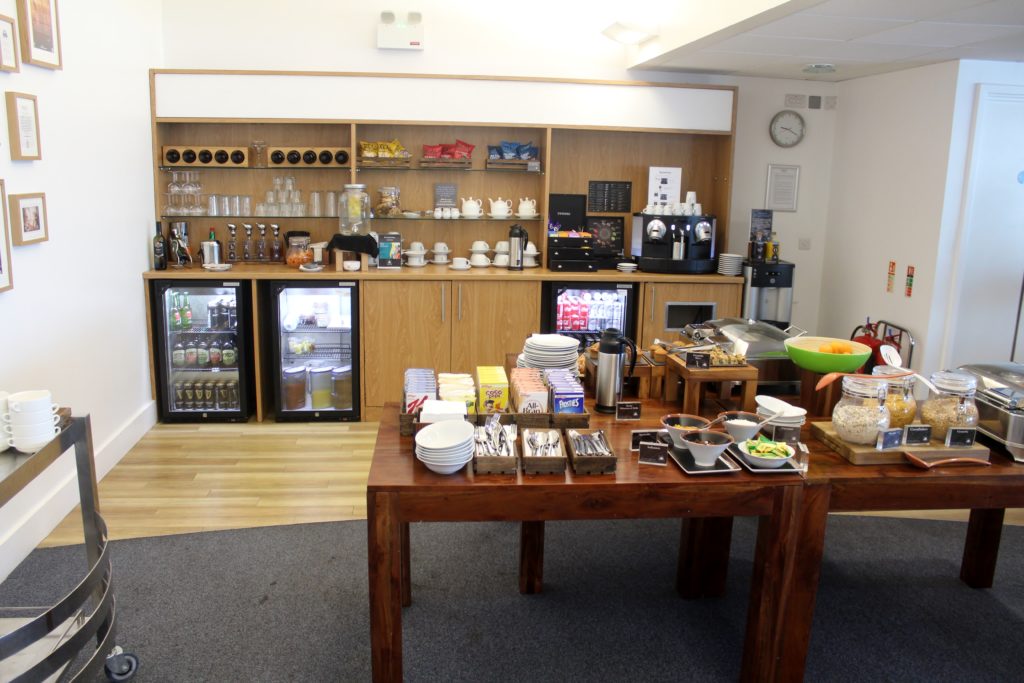 Snacks are available throughout the day. During the visit, which took place in the morning, different breakfast items were offered including bread rolls with different marmalades, pastries, muffins, yoghurt, cereals and fruits.
There is also a fairly decent selection of drinks including wine, several different types of beer in a fridge, four types of spirits, soft drinks, juices and a coffee machine.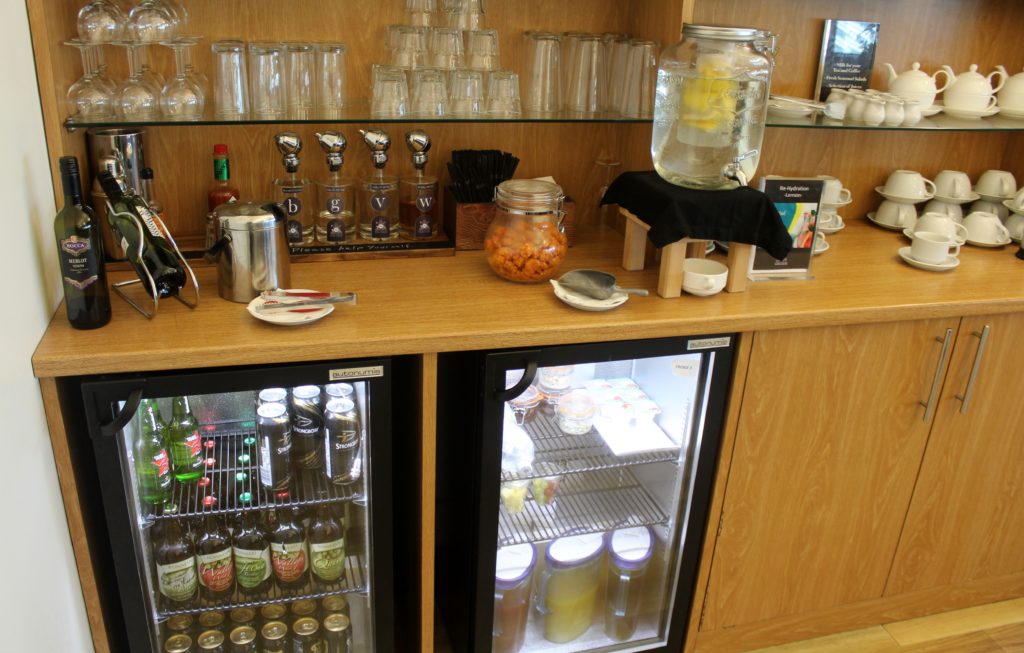 The spirits are available in bottles with the lounge logo on them, which is quite a nice touch. The drawback though is that you do not know for example what whisky is really on offer, as it just says 'Whisky' on the bottle and it could be anything really.
For passengers travelling on a special occasion it is possible to buy champagne and sparling wine at the reception.
Facilities

Newspapers, magazines and free Wi-Fi are available and there is one laptop internet computer. Restrooms are available just outside the lounge.
For lounge guests with children there is a table with toys and games to borrow.
Final impression

A small but surprisingly pleasant lounge with a nice interior, friendly staff and a rather decent selection of food and drinks for such a small lounge.