Onboard the late LOT Polish Airlines evening flight from Warsaw to Krakow and it turns out the flight is a wet lease from Blue Air with both Blue Air cabin crew (in Blue Air uniforms) and a slightly different cabin interior.
Blue Air is a Romanian airline based in Bucharest and rather interestingly it is in fact the largest Romanian airline in terms of passenger numbers. TAROM, however, is larger in terms of revenue and fleet size.
Warsaw-Krakow is obviously a domestic flight and all LOT domestic flights are one-class only, this is contrast to all other flights which have both a business class cabin and a premium economy cabin.
However on the Boeing 737 they had actually kept a small premium cabin between for rows 1-3 with a proper divider and curtain between row 3 and 4 (although it stayed open during the flight) and most of the passengers on the first three rows seemed to be frequent flyers. And most middle seats in this section stayed free during the flight, including seat 03E next to me, in contrast to the rest of the cabin which seemed to be much more crowded.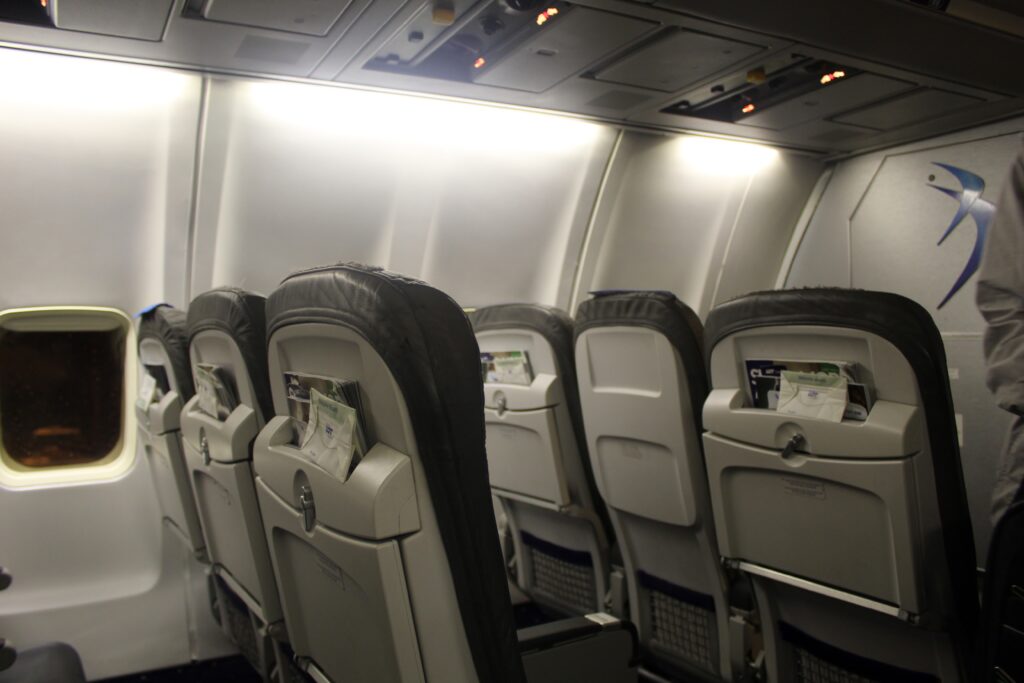 It did seem like LOT had made an effort to create something extra for some of their most loyal customers at the very front, which was a nice touch.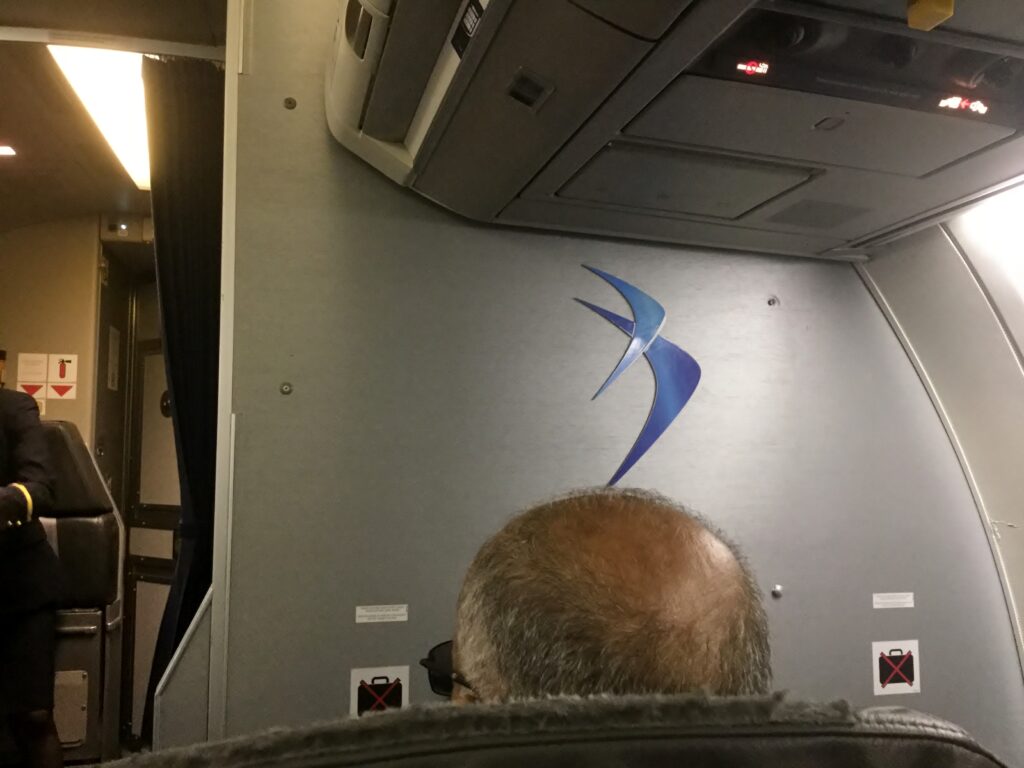 The inflight service was the same for everybody though. Complimentary tea, coffee, still or sparkling water and of course the standard Prince Polo chocolate bar.