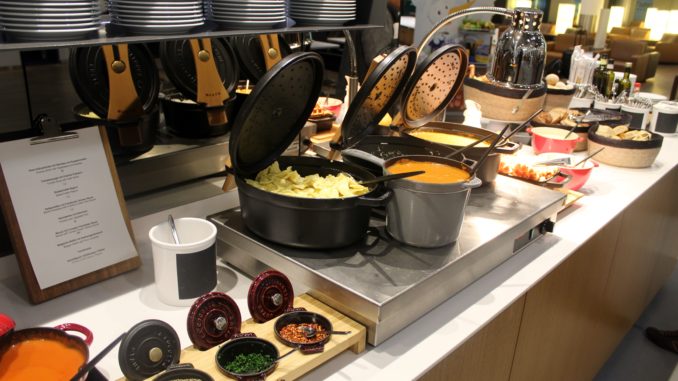 Although the Lufthansa Senator Lounges in Frankfurt and Munich may not be best in class there have certainly been a few significant improvements in the lounges over the past ten years. From the old and extremely cramped A26 Senator Lounge in Frankfurt to the new much larger lounges in the A-Plus pier. And of course there are also the new lounges in the satellite pier in Munich.
But also the food and drinks selection has improved in the lounges in Frankfurt and Munich. In fact the food selection has never been as good as it is now with both a decent breakfast spread and some reasonable hot and cold options later during the day.
Late dinner in the Schengen Senator Lounge in Frankfurt and this is what the selection looks like.
Some nice cold cuts with German ham and sausages for starter. And a few hot dishes for main course, including a fairly tasty chicken curry with rice. And various garnishes to add to that, with a rather nice presentation.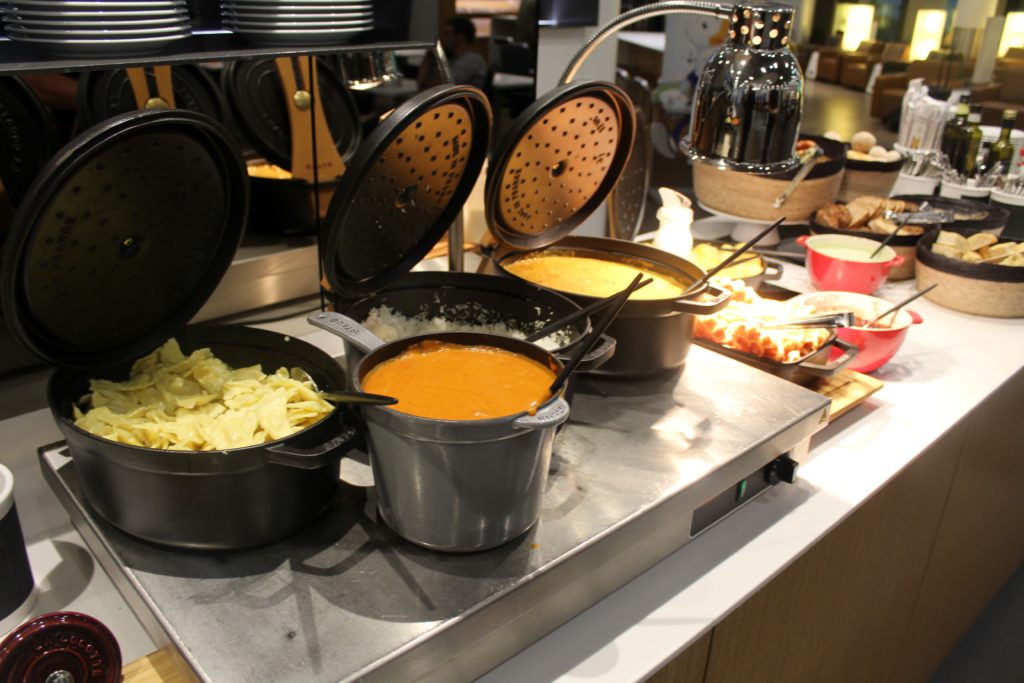 And for dessert there are Belgian waffles with apple compote.
Also the drinks selection has improved somewhat with a larger selection than a few years ago. For those who fancy a gin and tonic there are now three different gin brands to choose between in Frankfurt.