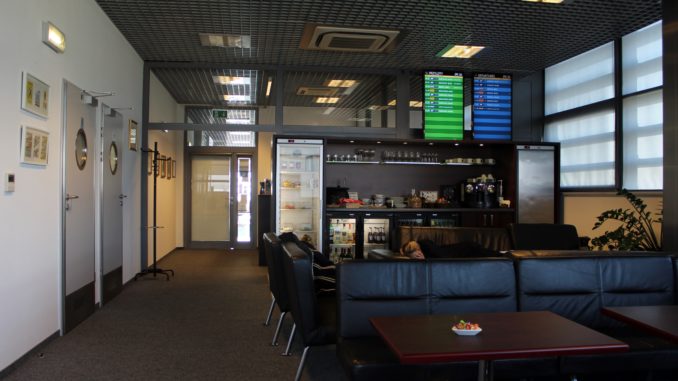 Where is it?

The Executive Lounge at Rzeszów Jasionka airport is located airside after the security control. It is located in the Schengen area of the transit hall with the entrance close to gate 4. This means a right turn after exiting from security.
Passengers travelling on a non-Schengen flight can also use the lounge but will need to allow time for passport control after the visit. However the terminal is small and it should take no more than five minutes to get from the lounge to one of the non-Schengen gates.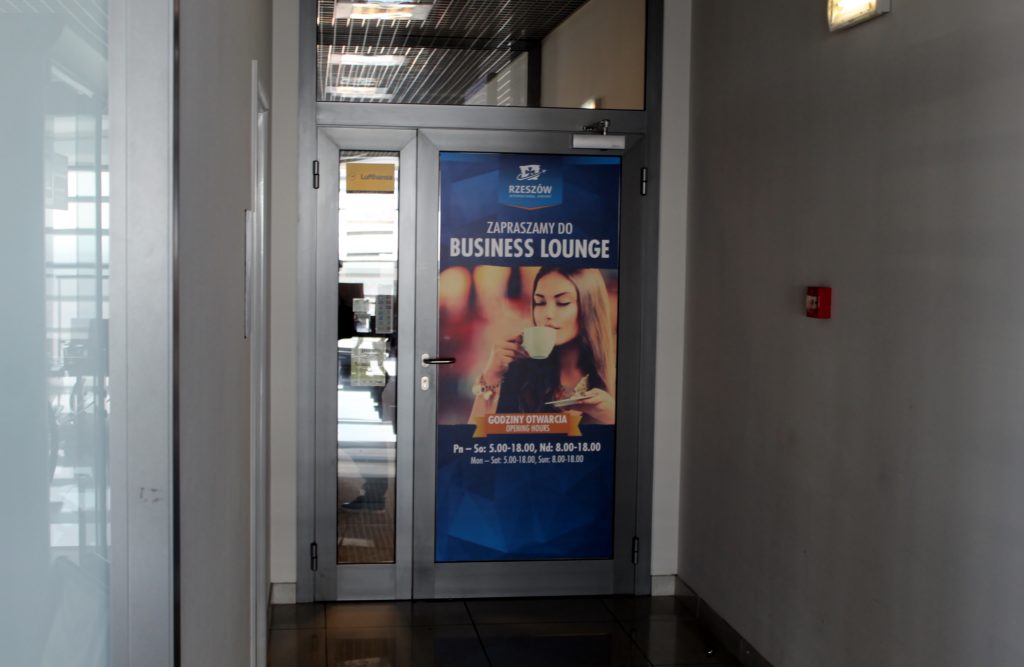 How do I get in?

LOT and Lufthansa both use the lounge for their premium passengers, which means business class passengers and Star Alliance gold and Miles & More equivalents. The gates used for the flights to Munich and Warsaw are right outside the lounge.
It is also possible to pay to access the lounge and to enter using various lounge schemes such as Priority Pass.
What's it like?

The Executive Lounge in Rzeszów is small with seating for no more than about 25 guests. But this is a small regional airport with rarely more than 5-10 departures per day, which are evenly spread out during the day, so the seating capacity should be sufficient.
The lounge is basically just a small room with a couple of black leather sofas with tables divided into three different seating areas.
There is a limited view of the runway and the parking areas and the windows provide some natural light.
Food and drinks

The self-service buffet offers some light snacks and drinks, including both alcoholic and non-alcoholic beverages.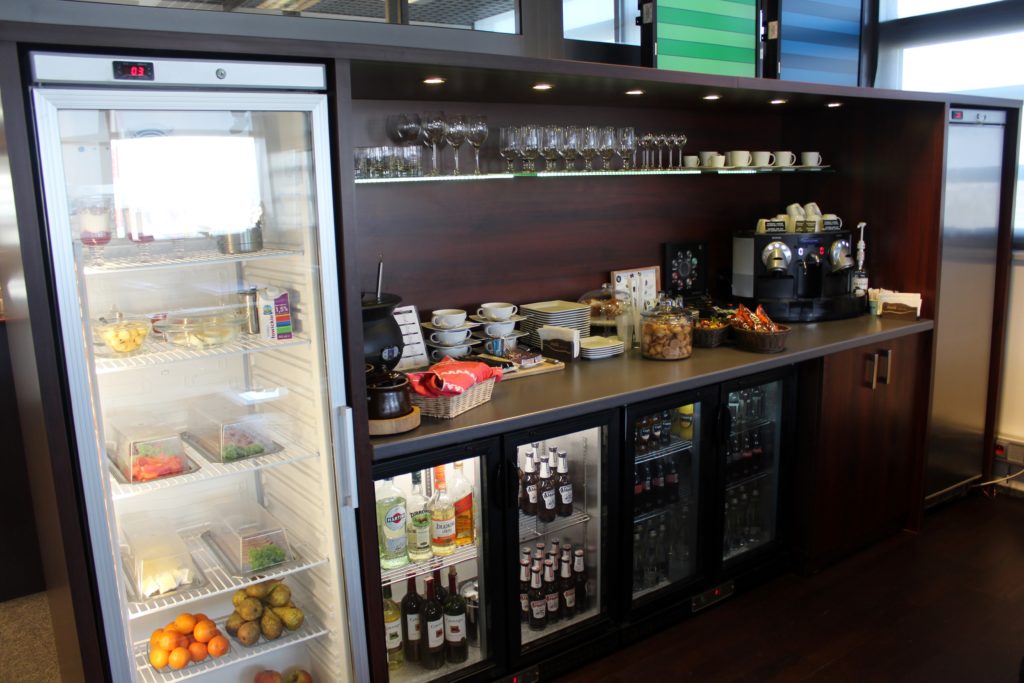 The food selection includes some bread rolls and cheeses, fresh fruits, sausages, muffins, pastries and cookies. However there is little substantial to eat and no hot food. A lounge visit here should not be a substitute for a proper meal somewhere else.
The drinks selection includes red and white wine, different Polish beers, a small selection of spirits, a reasonable selection of sodas and soft drinks and a decent coffee machine.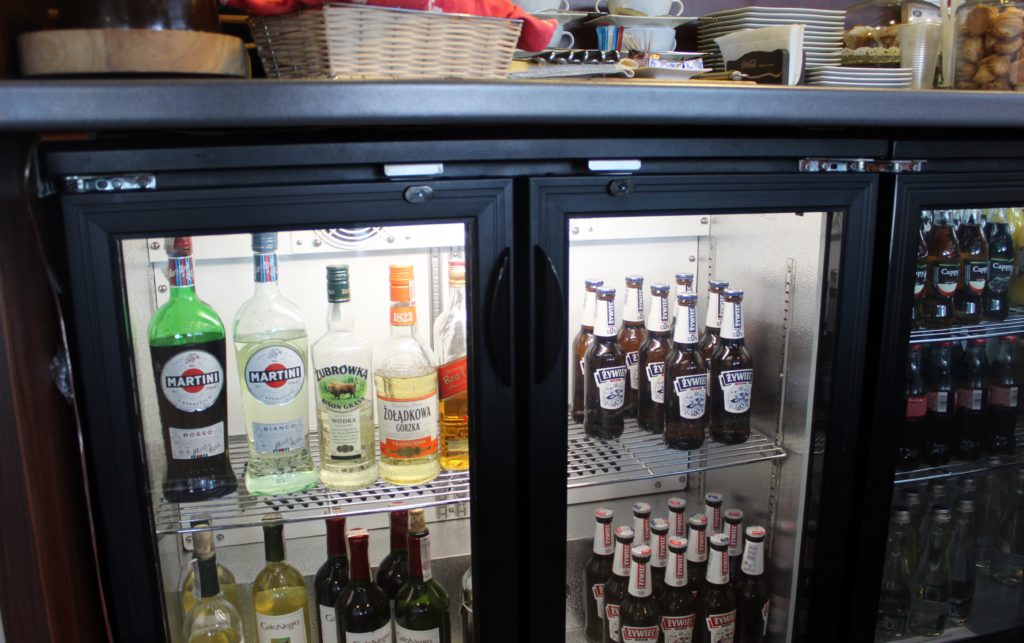 Facilities

Free wireless internet is provided and there is also a desktop internet computer in the small adjacent room, which works like a business centre.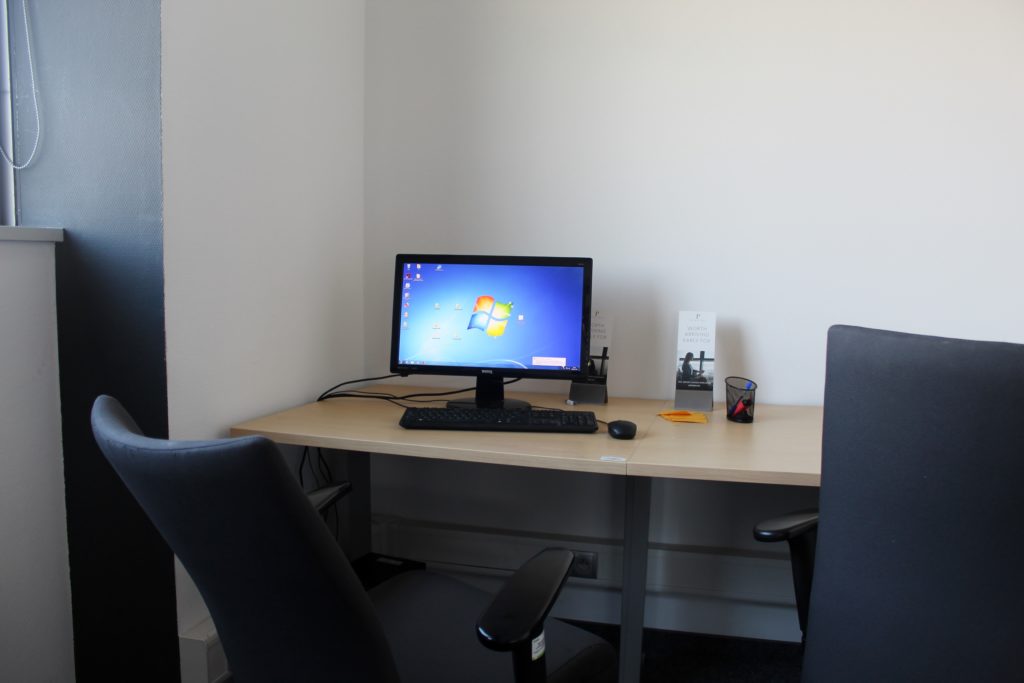 There is a decent TV and also a small selection of newspapers.
Restrooms are available inside the lounge and interestingly there also seems to be a shower. At least there is a door with a shower symbol on it.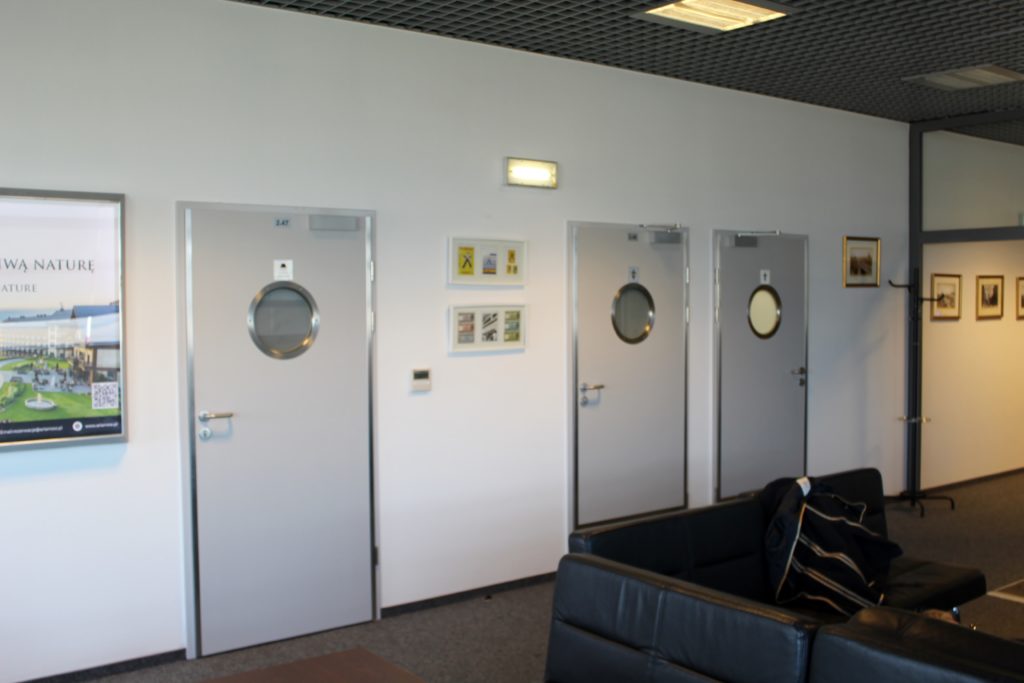 Final impression

This is not a remarkable lounge in any way but for a small regional airport like Rzeszów it is really not bad. The lounge is well-maintained, there is a reasonable selection of drinks and snacks, comfortable sofas and even restrooms and a shower.