Where is it?

Blue Lounge is located in terminal 1, airside in the Schengen transit hall. After passing the main shopping area, head towards gates 7-13 in the southern part of the terminal building, the entrance is on the left hand side.
How do I get in?

The lounge is used by about ten airlines for their premium passengers and top-tier frequent flyer members. It is also possible to access the lounge using various lounge cards such as Priority Pass and Diners Club.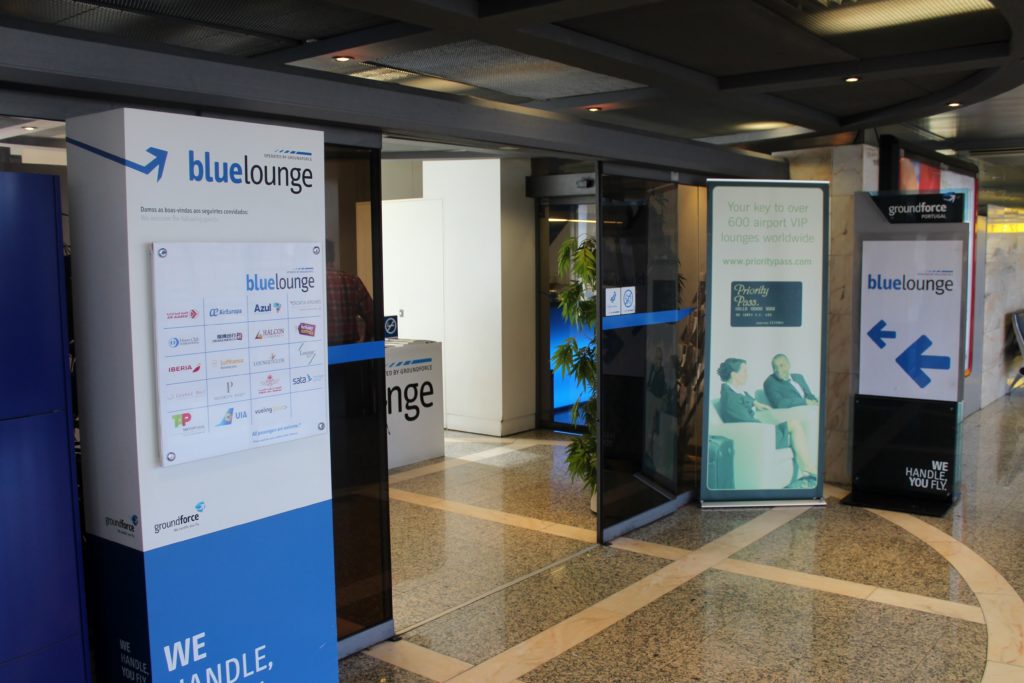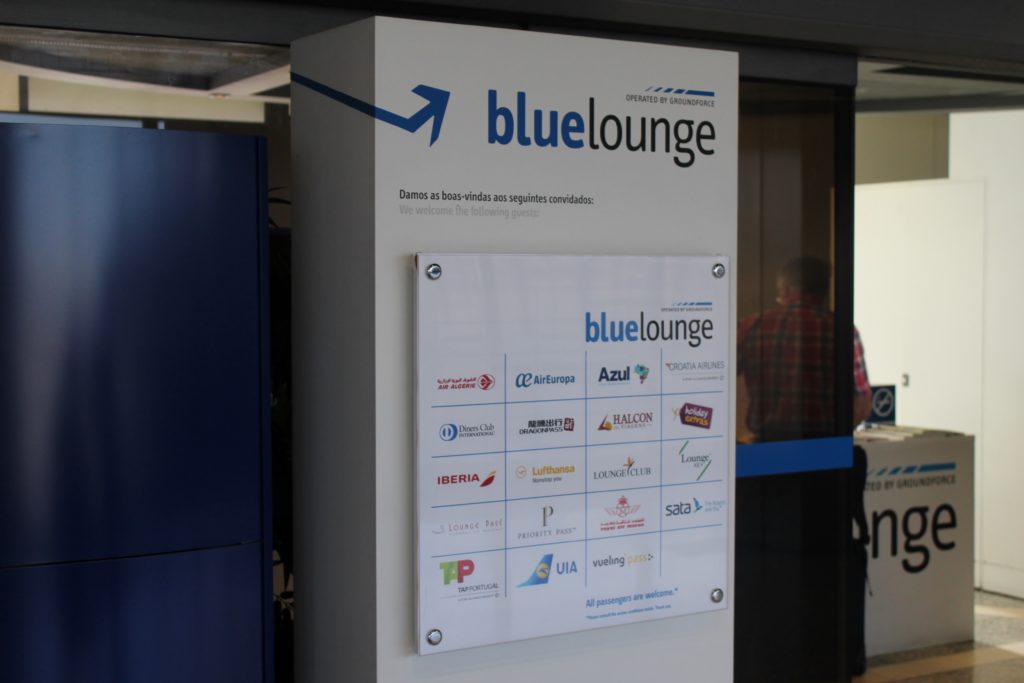 What's it like?

The lounge has been around for many years and is divided into two almost identical rooms with sofas, armchairs and a small self service buffet, one of each side of the entrance and the reception desk, which are located right between the two sections. As the name suggests many design details in the lounge are blue, for example the buffet area, the tables and some of the lamps, but the walls and most of the furniture are in fact not blue but white.
The lounge is small with seating for no more than 20 guests on each side, which means around 40 guests in total. A separate room in the lounge is often used by unaccompanied minors.
Food and drinks

There is a small self-service buffet in each section with coffee and tea, wine and a small selection of spirits. Beer, juices and soft drinks are available from a fridge on the opposite side.
The food selection includes some snacks, miniature sandwiches, cookies, pastries and nuts, but little substantial to eat.
Facilities

A small business centre with an internet computer is available and there is also free wireless internet. There is a small selection of newspapers and a few TVs to watch.
There are no showers or restrooms in the lounge. The nearest restrooms are in the public area just outside the lounge.
Final impression

The lounge is small with limited facilities and nothing to write home about. But it is tidy and well-maintained with an acceptable selection of snacks. For those looking for a lounge with more facilities and a wider selection of food and drinks the third party lounge ANA Lounge is a better choice, but on the other hand far more passengers use it.