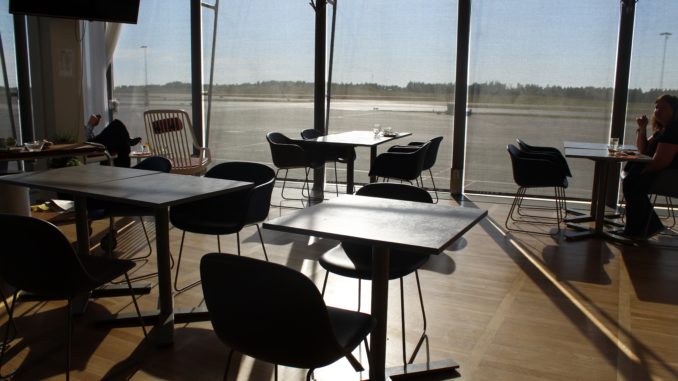 This is an updated review of the former Menzies Business Lounge, which was refurbished in 2017/2018 and at the same time changed its name to Vinga Lounge.
Where is it?

The lounge is located airside in the Schengen transit hall. It is located between gates 17 and 19 next to the SAS Lounge. Since there is now a combined transit area for all flights the lounge can be visited when travelling on both domestic and international flights.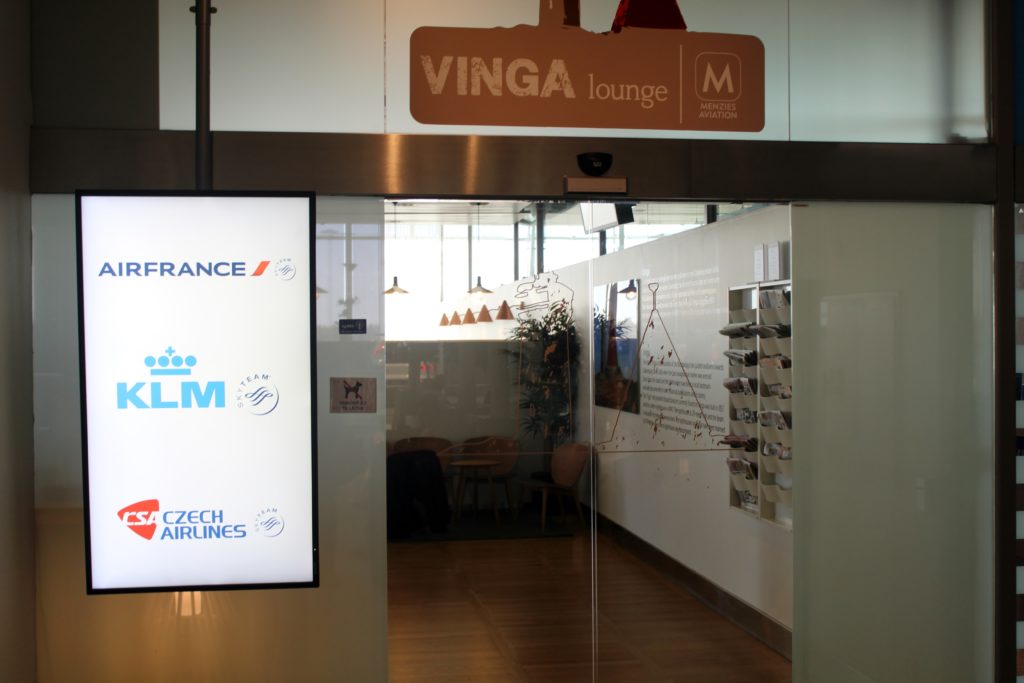 How do I get in?

The lounge is used by most full-service airlines at the airport with the exception of SAS and most airlines in the Star Alliance (using the SAS Lounge) and BRA (using the BRA Lounge). Some charter airlines also use the lounge.
Among the airlines using the Vinna Lounge are Air France, KLM, British Airways and Finnair.
It is also possible to pay for access and use various lounge cards such as Priority Pass.
What's it like?

The Vinga lounge is rather spacious and the large panorama windows facing the apron and the runway not only provide a good view but also a lot of natural light, making it a fairly bright lounge.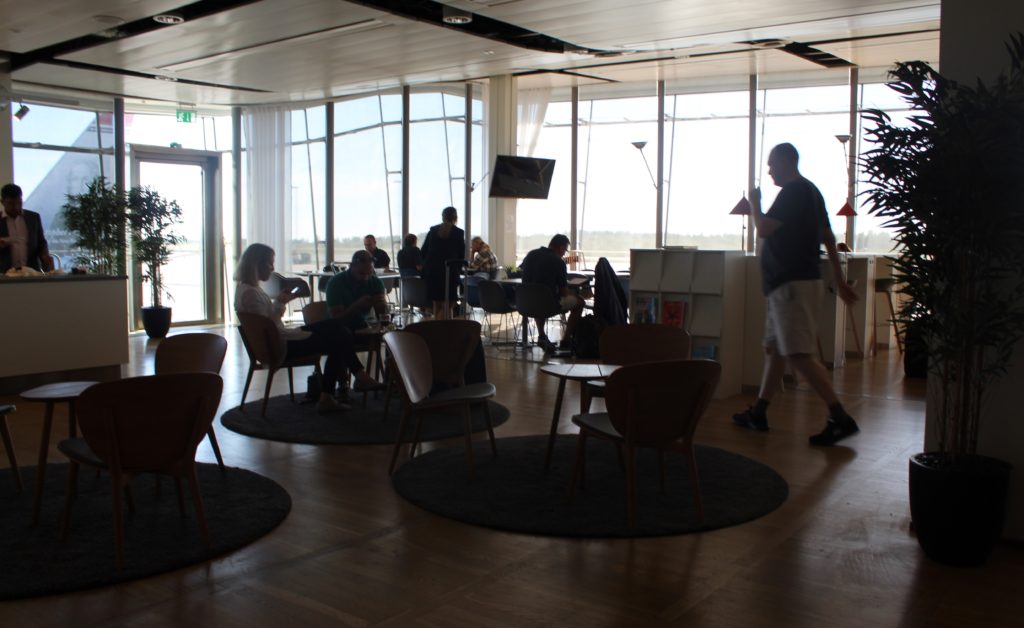 As for the design most of the interior is in wood and the lounge is basically divided into three parts. A relaxation area with sofas and armchairs, a dining area with chairs and tables, and a buffet area. Overall it is a fairly standard and functional third-party lounge.
The lounge is named after the island of Vinga where there is a famous lighthouse, a landmark for the city. A brief history about Vinga can be found next to the reception desk.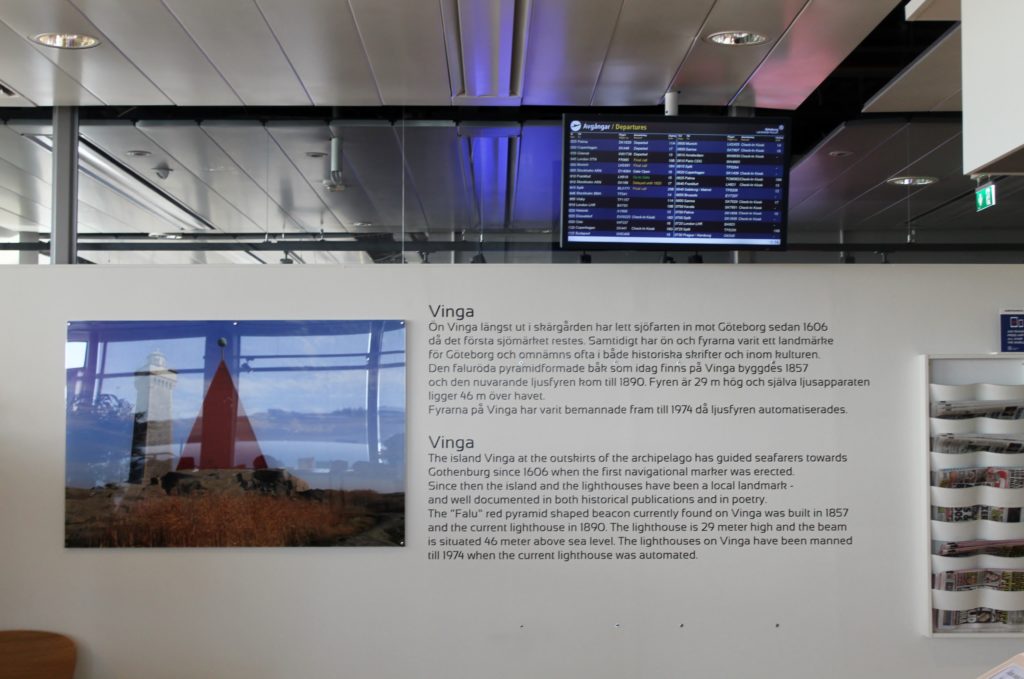 Food and drinks

There is a small buffet area with one counter offering food and another one offering drinks for self service.
There is a small cold buffet offering for example meatballs and potato salad, salad, vegetables and bread rolls. There are also cookies, fresh fruits, cocktail snacks and cup noodles. In the morning various breakfast items are offered.
The drinks selection includes beer and wine on tap, juices, a soda dispenser and a coffee machine.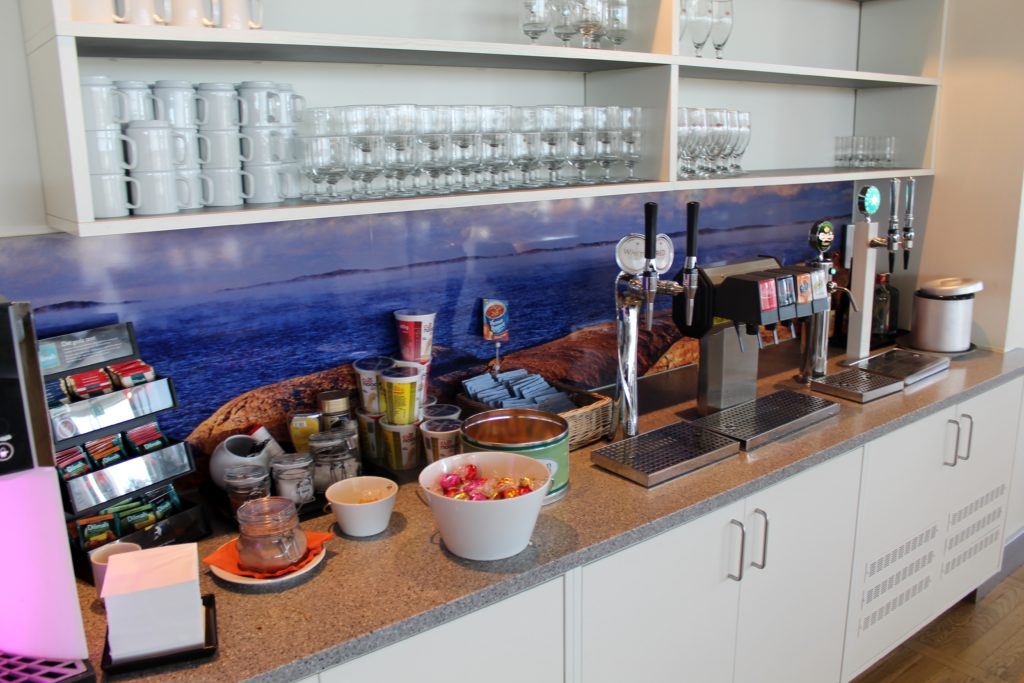 There is also a standard selection of spirits. This is in fact the only lounge at the airport offering spirits, which is a major advantage for those who enjoy a cocktail before the flight.
Facilities

Free wireless internet is available, there are several TVs and a fairly good selection of newspapers available from a rack by the entrance.
There are no showers in the lounge and no restrooms. The nearest restrooms are just outside the lounge by the bar.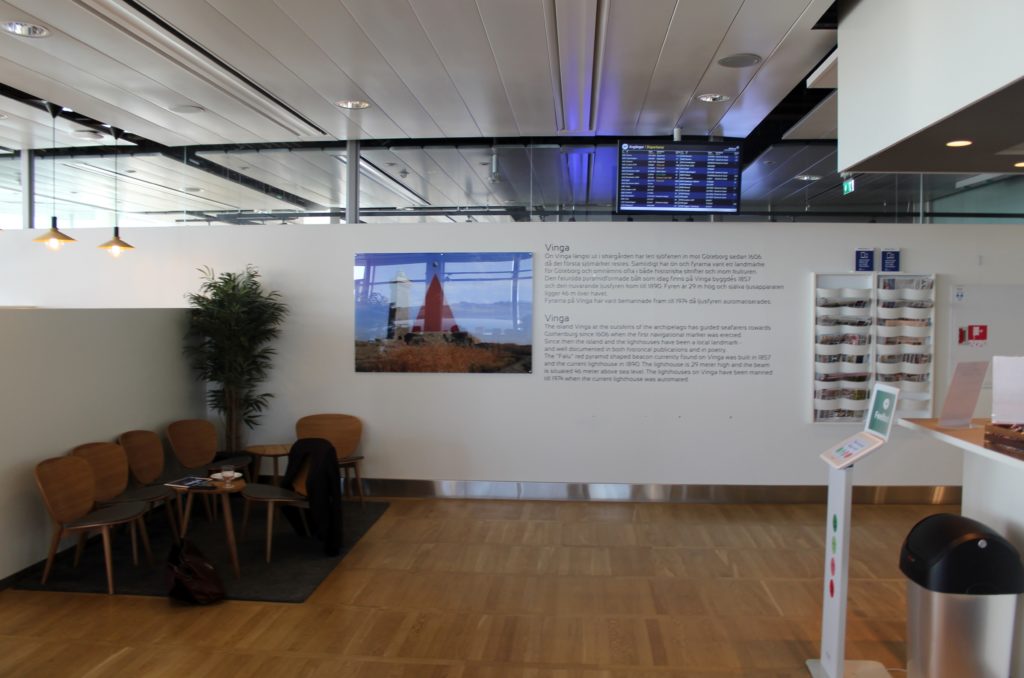 Anything else not to miss?
The best part of the lounge is definitely the view overlooking the apron and the runway. You have an almost unobstructed view of the only runway.
Final impression

A rather standard third-party lounge with a reasonable selection of food and drinks. The best part of the lounge is probably the great view.