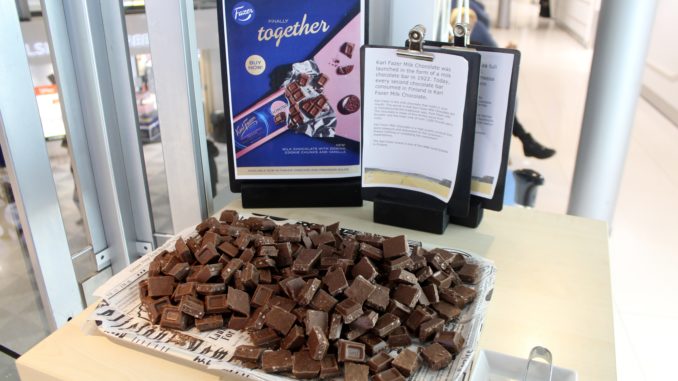 The reception area in the Finnair Schengen Lounge in Helsinki seems to have been remodeled. The circular reception has disappeared and instead a self-service gate has been installed where the passengers can scan their boarding passes to enter. This has also given space to a few more seats, probably well-needed at peak times.
However there is still a reception desk (a new one) for passengers who need assistance, either with the lounge access or with other questions or problems related to the upcoming flight. The new reception is quite cool with two smaller desks and a large Finnair aircraft tail.
Possibly to compensate for the new self-service gate, lounge guests are greeted with some milk chocolates from the Finnish producer Fazer (which is actually the new catering provider to the lounge since summer 2017), to indulge in. These are available just after the automatic gate. A very nice way to start the lounge visit.